Aberdeen Hen do ideas
A jewel in Scotland's crown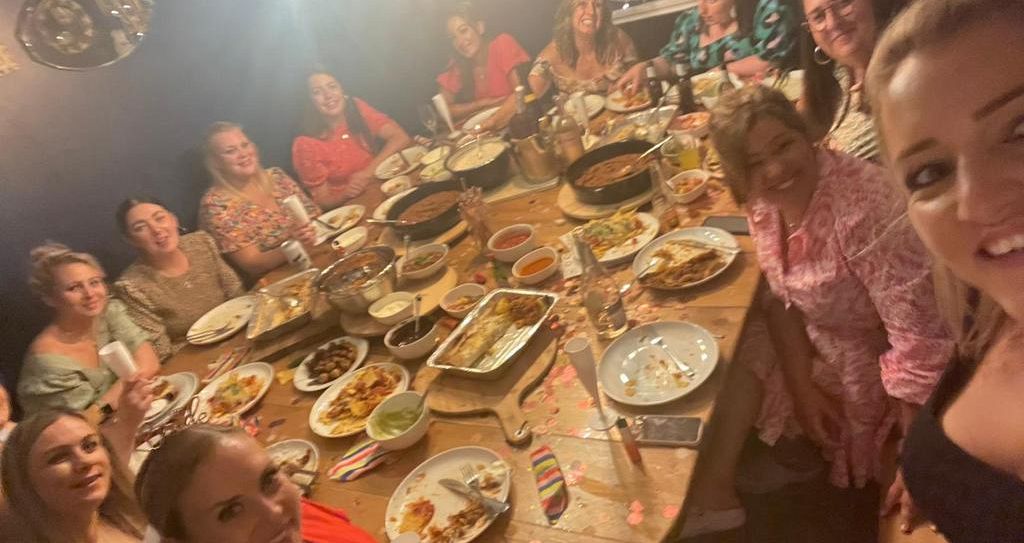 Aberdeen Hen do Ideas
Aberdeen is Scotland's third largest city and also a first class destination for a Hen weekend. Aberdeen combines the services and facilities of a city with the rugged beauty of the North east of Scotland. Aberdeen is a coastal city so there are plenty of beaches for you to enjoy, but it is also only a short drive away from the magnificent Scottish Highlands. If you were wondering what there is to do in Aberdeen, then put your mind at rest, because we offer a wide range of activities from the exciting and action packed to the chilled out and relaxed for you and your Hens to enjoy. To make your choice a little easier, here is our selection of Hen do ideas in Aberdeen.
Taking a class with your besties and learning something new is the first of our Hen do ideas. This is always a great way for a group to bond a little, particularly if they don't know each other very well. A dance class is always a popular choice to have some fun and exercise and these can range from Bollywood Dancing to Michael Jackson Thriller Dancing. We provide the venue and the instructor and you provide the enthusiasm! Cocktail making classes are another firm favourite of Hen parties, as everyone loves cocktails, and we can also offer a Gin cocktail masterclass, for the gin lovers amongst you. Perhaps a craft class would be more your thing? We offer classes in Fascinator making or you may want to spice things up a bit with some Lingerie making and our Makeup masterclass is also very well received, where a Makeup Artist will show you some of the more esoteric techniques of makeup, using the bride as a model. If you are looking for Hen do ideas in Aberdeen, taking a class with your girls is an amazing way to spend an afternoon.
Every girl wants to be spoiled, and it is your Hen weekend, so our next proposition for Aberdeen Hen do ideas is to spoil yourself rotten! You could indulge in an Afternoon tea with the girls in a fancy hotel and restaurant, enjoying sandwiches and decadent cakes, washed down with a glass of prosecco or two, or if you want to really overindulge yourselves there is always the option of bottomless prosecco with your Afternoon tea! Some Hen's like to spoil themselves with a pamper day, where we can organise a day at a top local health club or spa hotel, so you and your ladies can have a swim in the pool, relax in the Jacuzzi, steam all your stress away in a steam room and maybe book a couple of treatments so you're looking your best for that big night out. If spoiling yourself and your girls a bit isn't one of the best Hen do ideas in Aberdeen, then we don't know what is!
Aberdeen has some gorgeous beaches and you don't have to go far inland to discover the spectacular Scottish scenery, so the next of our Hen w Aberdeen hen weekend ideas is to get out and see the great outdoors! You can enjoy the miles of sandy beaches or take a hike in the Aberdeenshire hills and clay pigeon shooting is always a popular activity that gets you out of the town and into the countryside, as is quad biking through the countryside for those who like a bit of motorsport. An activity that has become popular recently is the Survivor Adventure day where you learn archery and bush skills such as starting a fire and building a shelter, before finishing with a barbeque. We wouldn't be being fair to you if we didn't suggest enjoying the picturesque area surrounding Aberdeen itself as one of our Aberdeen Hen weekend ideas.
Some Hen's love a girls night in, after all there is not a lot better than hanging with your besties and just generally having fun, so that has to be part of our selection of Hen do ideas in Aberdeen. If you have your own accommodation and you would prefer not to cook for yourselves, then why not let us organise you a private chef to come and cook you some delicious food, before cleaning it up afterwards as well? You could also switch up the naughty factor of your night in with the addition of a hunky cheeky butler, to serve your drinks and look decorous! For those with a taste for the supernatural, there is the psychic Hen night, where we organise for a celebrated local psychic to come and give you and all your girls a reading, to give you an idea what the future has in store for you. The girls night in is always a favourite of ours in Aberdeen, so why not let us make it that much more special for you?
And finally, the one that you've all been waiting for, we couldn't omit the girls' night out from our proposals for Hen do ideas in Aberdeen. What is a Hen weekend if you don't have a big night out, after all? Fortunately Aberdeen is a city where you can have a big night out and we will be happy to organise guest list admission to local nightclubs for your group, as well as recommending some pre club bars for you and your girls to warm up in before you hit the dance floors. For those who like a bit of drag cabaret, Aberdeen regularly plays host to the Funny Boyz, who will have you shrieking with laughter with their Benidorm Bingo and who give you your own drag chaperone to make sure your evening is everything you want it to be and Aberdeen also boasts several comedy clubs if drag cabaret is not your thing. With big city nightlife in a small city, the girls' night out in Aberdeen has to be our final pick for Aberdeen Hen do ideas.
The Stag and Hen Experience has been creating the best bespoke hen weekends since 2009, so, if you're looking to plan a hen weekend package anywhere in the UK or abroad, get in touch on 01202 566100 or via this email address admin@staghenexp.co.uk and one of our expert hen do organisers will help you put together a fantastic hen weekend package for you and your group.