Barcelona Hen do
So good, you'll want to go back.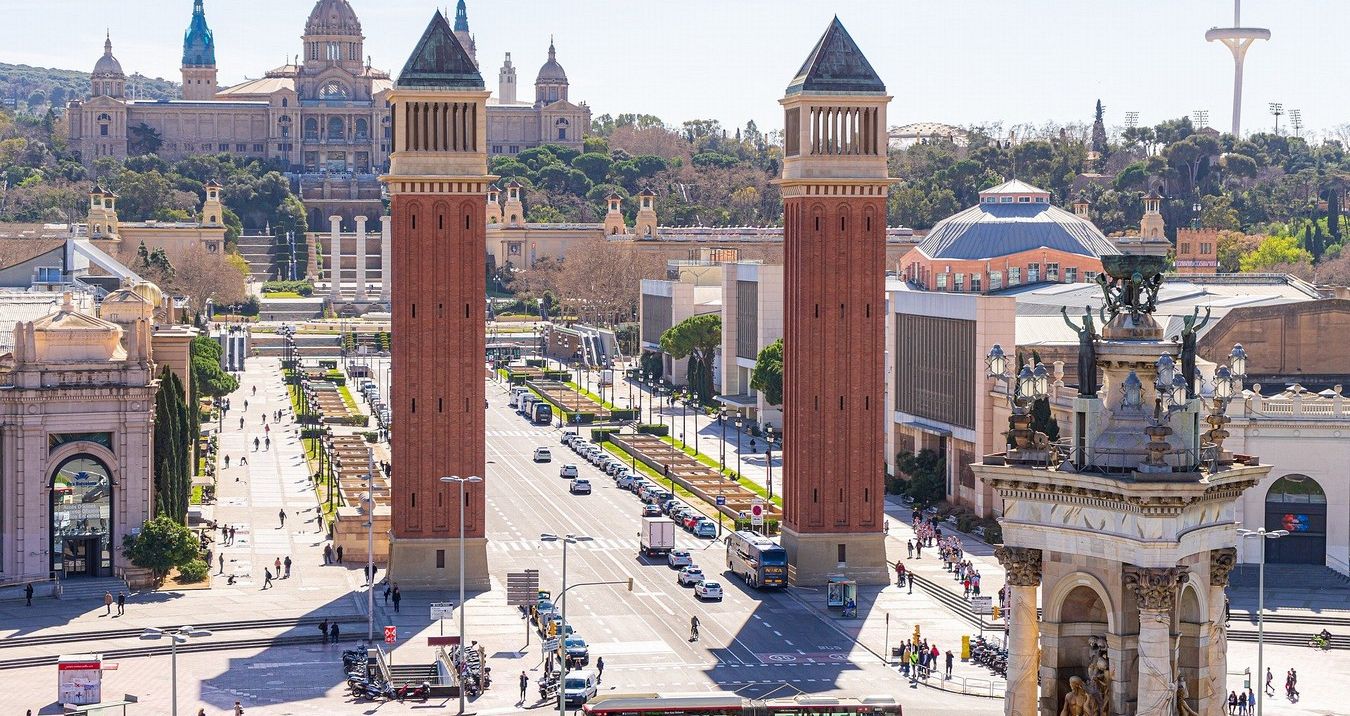 The Best Hen Weekend in Barcelona!

Barcelona offers a lot for only a two day trip. In fact, the city hosts so many diverse and interesting places and things, that a Barcelona hen weekend could only be, at best, a teaser of what Barcelona has to offer. This Spanish city has a combination of a tremendous amount of history, culture, attractions and eateries and therefore a hen weekend there will never result in a shortage of things to enjoy and experience. Visiting this city is an aesthetic experience as the unique Barcelona architecture known as Modernisme, coupled with the natural vistas offer plenty to take in as you travel throughout the city on your Barcelona hen do.
The city has the good fortune of receiving plenty of sunshine for most of the year while also being situated near the Mediterranean which creates a great atmosphere for any Barcelona hen do there with your friends! It usually works out to be cheaper and you have a ball of a time!. Although, the best times to visit are probably spring or Autumn given the more comfortable climate (for us UK folk anyway!) and the lack of a massive influx of tourists. Getting to this city is also fairly economical with flights to Barcelona from being offered relatively cheap and from most UK airports, making a Barcelona hen do both accessable and affordable.
Whilst on your hen do in Barcelona, one of the notable place to sightsee is the Placa de Catalunya which is situated in the centre of the city and as a result the new and old can be experienced all from this one place. It showcases a cross of architectural styles, local eateries as well as larger shopping complexes. As a result, it is one of the most bustling places in Barcelona especially as the day goes on.Our recommendation is that your Barcelona hen do enjoy this wondeful place earlier in the morning although weekends tend to be quierter anyway. Cafe Zurich is located in this area and is one of the oldest cafes in the city as it has been running since 1862 and has become a hotspot for both the local in-crowd and tourists alike.
Other spots in the city your Barcelona hen do may want to experience are some of the unique architectural delights such as La Pedrera's roof, which is great for the history and architecture buff hens! The place also has an exhibition center that is definitely worth a visit. Near La Pedrera there are some tapas bars that are incredibly popular and would require some additional planning to ensure a seat at one of the places can be secured. The unique style of architecture pioneered by the world famous Antoni Gaudi in the city can be seen scattered throughout it and will always make for some eye-catching photo shoots for your Instagram!
Related to more of Gaudi's work, the Parc Guell is a place that is magnificent as it is the result of man made structures blending in perfectly with the landscape equating to a garden city dreamt up by Gaudi. The different styles of architecture in on your Barcelona hen weekend are something to marvel at and an example of this reknowned Gothic architecture is the La Catedral and its splendour is impossible not to revel in.
The food markets in Barcelona are also a great place to stop by but they are closed on Sundays so a hen weekend trip has to be planned accordingly. However, on Saturday, a place like Mercat de la Boqueria is a great spot to check out as it offers some of the best produce the city has to offer from local meats to seafood to exotic fruits. Perfect for any Barcelona hen do staying in self catering accommodation. Naturally, markets like this one and others such as Santa Caterina or Sant Antoni boast some excellent food stalls with the only caveat being enjoying the food on the go.
Another notable place for some delightful eateries is Barri Gotic which is Barcelona's longest standing neighbourhood. It is a very budget friendly place as its narrow streets are flush with cheap tapas bars. Additionally, that neighbourhood is also home to some authentic wine cellars for those that are interested in participating in a spot of wine tasting. This area is widely popular with younger crowds and has the atmosphere to reflect that, with restaurants nearby to enjoy all the fun! Wining and dining makes for a great Barcelona hen weekend activity and there's no other place to enjoy great wine and fantastic food than Barcelona!
If you are a hen football fan who is over the Euros and travelling to Barcelona then there is certainly a tremendous amount of things to do such as visiting Camp Nou (home of F.C Barcelona) and the accompanying football museum. The stadium is open the whole year barring New Year's Day and Christmas so the chances that it will be open durng your hen do are high. Some other places that have some history with football include Sant Jaume (where the football team used to celebrate title victories) a place in the center of the older part of Barcelona and close by to important government buildings.
Not too far off from the old part of Barcelona is the old harbour which is known as the Port Vell district. It houses a wide promenade that boasts proximity to some of Barcelona's most famous beaches. La Barceloneta offers a fantastic hen weekend experience and locals frequent this beach in this fishing district for some surfing or sunbathing, so if you're in the mood for a tan, La Barceloneta makes for a great Barcelona hen do. Another exciting thing that one can do from La Barceloneta is snorkelling or kayaking giving the experience of discovering caves or coral reefs in beautiful blue oceans.
It is a very attractive place to enjoy the Barcelona sunset (though not directly in view) while eating at a nearby seafood restaurant or tapas bar. Some examples of such places are La Mar Salada or Agut. There is a cable car near the beach that goes up to Montjuic Hill (which is what obscures the sunset) and the transit to the top provides some of the best views of Barcelona the city has to showcase. An alternative to get to the top is a hiking excursion for those that are more interested in outdoor activities, which makes for a great Barcelona hen do activity in itself, to keep yourself fit and active. At the base of the hill is arguably one of Barcelona's more spectacular offerings. There is a Magical Fountain show that takes place there and is a captivating music and light programme that can be enjoyed free of charge, so why not grab a bottle of bubbly and a picnic and take in this unique Barcelona hen do activity.
The city has a lot to offer in terms of nightlife as well with localities like the Gothic Quarter, Port Olimpic and Las Ramblas providing everything ranging from an authentic local experience to extravagant clubs to street performances and flamenco dancing, it pretty much ticks all the hen weekend nightlife boxes. Live music is scattered throughout all three areas and contributes a lot to their fun and lively atmosphere. There is something for everyone in these places. There are also theatres in the Port Olimpic area for those interested in the performative arts.
Overall, choosing Barcelona as your hen weekend destination is one you and your besties will remember for years to come.
The Stag and Hen Experience has been creating the best bespoke hen weekends away for over 12 years, so, if you're looking to plan a hen weekend package anywhere in the UK or abroad, get in touch on 01202 566100 or via this email address naomi@staghenexp.co.uk and one of our expert hen do organizers will help you put together a fantastic hen do for you and your group.