​Best summer Stag do destinations
Some of the best.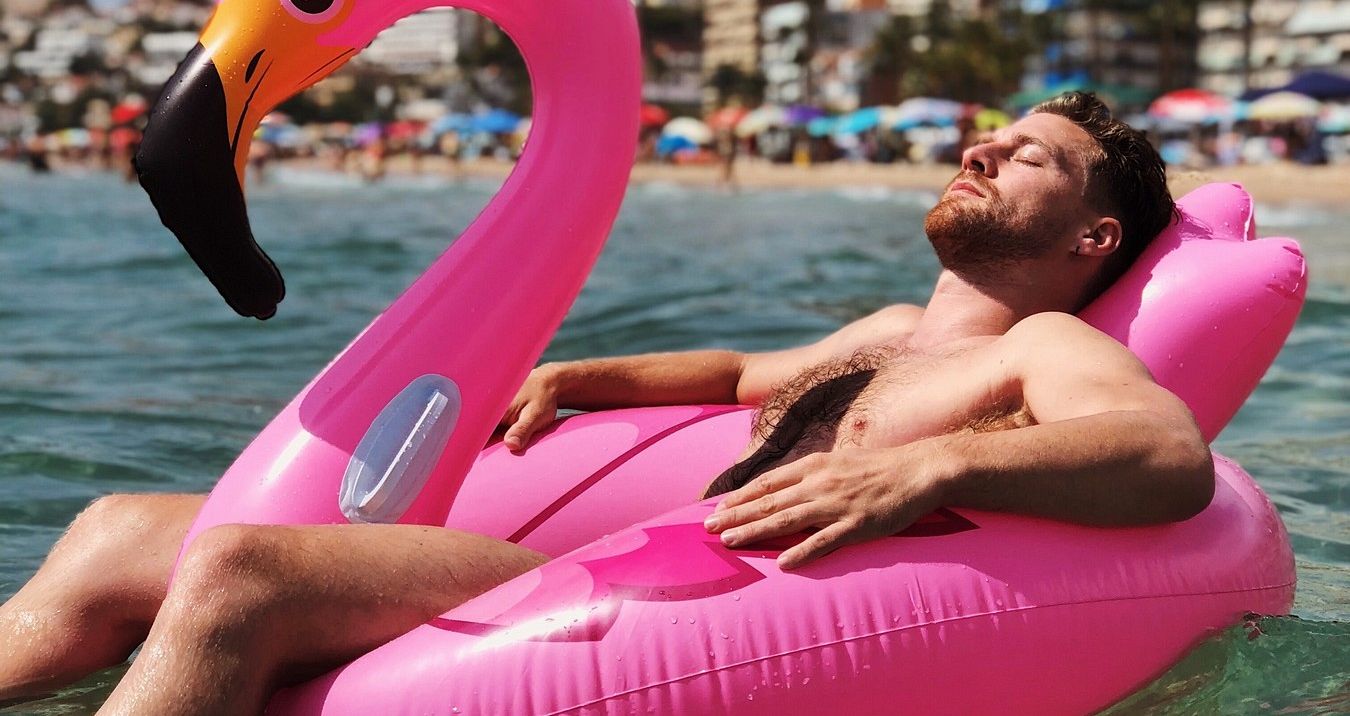 Best summer Stag do destinations
Everyone loves a summer Stag weekend, beers in the sunshine with the lads, enjoying outdoor activities where you don't have to wring yourselves dry afterwards and the summer crowds making the atmosphere buzz, with everyone looking for a good time. We often get asked where the best summer Stag do destinations are and in years past we would have automatically answered with Ibiza and Magaluf, however, recently the Balearic Islands have decided they have had enough with public drunkenness and enacted a series of laws to ban drinks promotions and limit the amount of alcohol you can drink, including banning bar crawls and boat trips and two for one drinks, as well as setting a maximum of 6 drinks to be served in a day in resorts and restaurants. Basically, they are not being very Stag friendly and the fun police are out in force there, so, after long and heated discussions, here is our new, updated, selection of the best summer Stag do destinations for those Stags who want to have fun in the sun!
Benidorm has to be our first selection for one of the best summer Stag do destinations. Benidorm is synonymous with fun in the sun and provides two large beaches for those who want to top up their tans and a long promenade fronted with cafes and bars for those who need refreshments. The catamaran cruise is always a popular Benidorm activity amongst Stags, where a private charter will take you exploring the coastline with a few beers and snorkelling in the crystal clear waters on a hot sunny afternoon before finishing off with a barbeque on the beach. Benidorm has nightlife aplenty on the notorious Strip, with neon signs and touts hustling you into bars and nightclubs of every theme under the sun, with cheap drinks being very much the order of the day, but the Old Town will also provide you with a first class, albeit slightly more restrained, nights partying. Benidorm has a large range of quality accommodation available for Stags, ranging from hotels to villas, but as with all our best summer Stag do destinations, booking well ahead of time will get you the best deals.
Marbella is one of our best summer Stag do destinations for those who want to go a little bit more upmarket and opulent than cheap and cheerful Benidorm, and it is that, so long as you are prepared to pay the price! Marbella is the playground of the rich and shameless and prices can reflect that, however the legendary Puerto Banus nightlife and the miles of golden sand beaches make it a go to choice for those who want to party in style. Marbella is only open in the summer season from May through to the end of October, after which it all shuts down for the winter, however if you are looking for a stylish destination full of luxurious beach clubs, decadent nightclubs and beautiful people then Marbella has to rate as one of our best summer Stag do destinations.
For those who would prefer a UK based Stag weekend we would recommend Newquay as one of our best summer Stag do destinations. During the summer season, this small town on the north Cornwall coast becomes a Mecca for surfers and party goers alike. The surfers come for some of the most consistent surf in the whole of the UK, with Fistral Beach offering a long smooth beach break, breaking from either side of the bay onto pristine golden sand beaches and the party goers are there for the golden sand beaches and the awesome nightlife. With plenty of other activities from quad biking to paintballing available, the non-stop party atmosphere makes Newquay an ideal choice as one of our best summer Stag do destinations and year on year one of our most popular locations.
Hvar in Croatia always gets a lot of love from us here at the Stag and Hen Experience and so that is our next pick for our best summer Stag do destinations. Hvar is another one of those destinations favoured by those seeking a bit of exclusivity and so it is very much at the pricier end of the Stag weekend market, however if your budget can stretch to a Hvar Stag weekend then you won't be disappointed. This island sits like a jewel in the Adriatic Sea off the Dalmatian coast and has become a favourite holiday destination for the jet setters and celebrities. Hvar town with its thirteenth century town walls reeks of history and is now home to modern stylish retail outlets, bars and nightclubs, although you may recognise it from "Game of Thrones". The island itself provides palm filled bays and coves to explore and a boat trip to explore the surrounding islands is highly recommended. With its outstanding natural beauty, exclusivity and opulent nightclubs, Hvar is one of our best summer Stag do destinations that can't be ignored.
Amsterdam is our final entry for the best summer Stag do destinations and that is because as far as we are concerned, Amsterdam is Stag do heaven, whatever time of year you want to go! Having a well-earned reputation as a liberal city with a hearty taste for decadence, Amsterdam should never be overlooked as a Stag weekend destination. In summer the city is heaving with people looking to party and the nightlife is out of this world. You can take a canal boat booze cruise or a canal boat bar crawl or maybe take a bar tour of the Leidseplein Square, a buzzing hub of nightlife in the city centre, or even the notorious red light district. Amsterdam after dark is a city looking to enfold you in its hedonistic embrace and never let you go! Amsterdam is a spiritual home of the legendary night out and under no circumstances could we omit it from our choice of the best summer Stag do destination, without doing everyone a grave disservice!
The Stag and Hen Experience has been creating the best stag weekends away since 2009, so, if you're looking to plan a stag weekend package anywhere in the UK or abroad, get in touch on 01202 566100 or via this email address admin@staghenexp.co.uk and one of our expert stag do organisers will help you put together a fantastic package for you and your group.