Brighton hen weekend
5 free and cheap things to do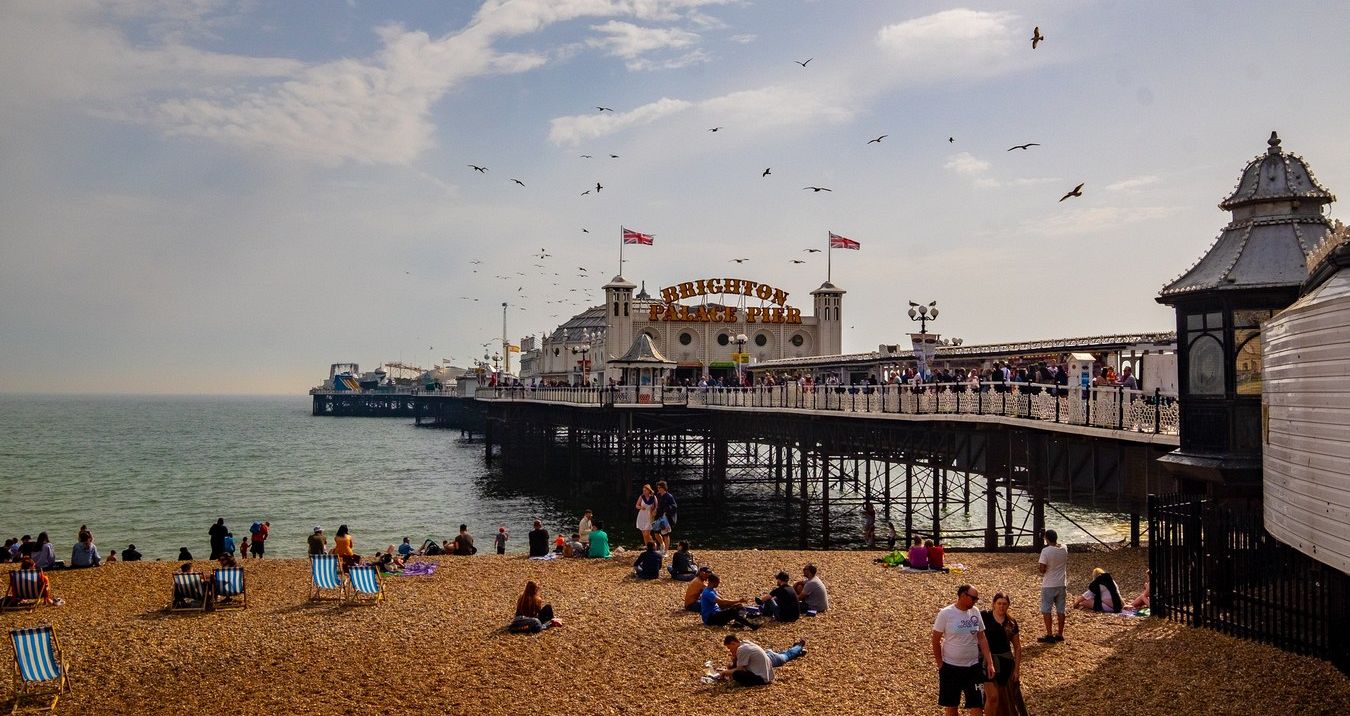 5 Free and cheap things to do on your Brighton Hen Do
Brighton is an ever popular Hen do destination, with its bohemian atmosphere and lively nightlife. It offers a wide range of bars, nightclubs and restaurants and there are a range of attractions to suit everyone, from the adventurous to the relaxed. Unfortunately a Brighton hen do is not a cheap destination and earns the nickname "London-by-the –sea" just on prices alone! For that reason we have put together a list of some free and cheap things to do on your Hen weekend in Brighton.
Visit Brighton Beach and Pier
If you are going to visit a seaside resort then the first thing you are going to have to do is check out the beach! Brighton Beach is a pebble beach, rather than a sandy beach, however the waters do have a Blue Flag certification for cleanliness so it is great for a dip on a hot summers day. Being only 47 miles from London it can get extremely crowded on Bank holidays. It should be noted that the eastern end of the beach is a naturist beach or nudey beach! The iconic Brighton Palace Pier is located at Brighton Beach and was built in 1899. Entrance to the pier is free of charge, which makes it almost essential Brighton Hen Weekend visiting material; however you will have to pay if you want to go on any of the fairground rides, which are great fun.
Take a walk in Devil's Dyke
Devil's Dyke is a legendary beauty spot some 5 miles north of Brighton, on the South Downs, and can be reached by a direct bus route in about 30-40 minutes. Devil's Dyke is the deepest, longest and widest dry valley in the UK and legend has it the devil dug the dyke to drown the people of the Weald to punish them for converting to Christianity, although scientists believe it was formed naturally some 10,000 years ago during the last Ice Age! Devil's Dyke affords beautiful panoramic views for some gorgeous Brighton hen do Instagram photos! If you and the ladies are looking for something free to do on your Brighton Hen weekend then we wholeheartedly recommend a visit to this stunning location, described by the famous landscape artist Turner as "the grandest view in the world" and if it's good enough for Turner, it's good enough for us! A wonderful break from the hustle and bustle of a Brighton hen do.
Window shopping in the Lanes/Snoopers Paradise
Another one of our recommendations for free and cheap things to do on your Brighton Hen weekend is window shopping in the Lanes. The Lanes is a shopping district in Brighton, so named because it is a collection of narrow, quirky lanes and alleyways, The Lanes were originally the settlement of Brighthelmstone before being developed in the late 18 th century and are bounded by North Street to the North, Ship Street to the west, Prince Albert Street to the south and East Street to the east. The Lanes offers independent jewellers and fashion retailers, high end antique shops and plenty of cafes ideal for an afternoon window shopping with the girls. If you are on a budget and don't fancy bashing your credit card too much, then we would advise a visit to Snoopers Paradise, the most renowned flea market in the South of England, which has over 90 stalls selling vintage clothing, antiques, collectables, vinyl and more over two floors and where it is easy to lose a couple of hours browsing through all the weird and wonderful items available! The beauty of retail therapy here, is you never know what you're going to find so this could be a more expansive Brighton hen weekend activity that you imagine!
Admire the North Laine Street Art
Brighton is home to a vibrant arts scene and nowhere is this more obvious than in the North Laine area, with fantastic street art to be found everywhere. For this reason we have to advocate a visit to North Laine as one of our free and cheap things to do on your Hen weekend in Brighton. North Laine was once a slum area but is now a bohemian, mostly pedestrianised shopping district with many pubs, cafes, theatres and museums. Besides all this, North Laine also features an abundance of street art and we would highlight the Albert Pub on Trafalgar Street, which features an enormous mural of iconic musicians and is the original location of Banksy's famous "Kissing Coppers", which has been replaced by a replica in the same place after the original piece was sold for $575,000 at auction. A stroll around the North Laines area will provide you with a plethora of Instagram moments, as some of the best street artists in the UK are active in the North Laines area and compete to outdo each other on the walls of Trafalgar Street, Gloucester Road and Kensington Street. This gives your Brighton hen do a unique opportunity to see modern street culture.
Tour the Brighton Police Cells Museum
Our last option on suggestions for free and cheap things to do in Brighton Hen do is a rainy day option, to tour the Brighton Old Police Cells Museum. This attraction is located in the basement of Brighton Town Hall and offers an entertaining insight into the history of Brighton policing. Tours are offered by volunteers, some of whom were serving Police officers, and give an interesting history of the main Brighton Police station between 1830 and 1967 when it was closed. You can visit the old cells and see graffiti on the walls from the Mods and Rockers era, see the Policemen's wash room and uniform stores areas and they have a fantastic collection of Police memorabilia. If you play your cards right they might even let you try some uniforms on at the end!
This is a just a small selection of what you can do on your Brighton hen do. If you are interested in finding out more about some of the many fun activities we can offer for your Hen weekend in Brighton, just get in touch and let our experts take the stress away from organising your perfect Hen do weekend in Brighton
The Stag and Hen Experience has been creating the best bespoke hen weekends away for over 12 years, so, if you're looking to plan a hen weekend package anywhere in the UK or abroad, get in touch on 01202 566100 or via this email address naomi@staghenexp.co.uk and one of our expert hen do organizers will help you put together a fantastic hen do for you and your group.