Free Things to do on Your Barcelona Hen Weekend
Some amazing free and cheap things to do.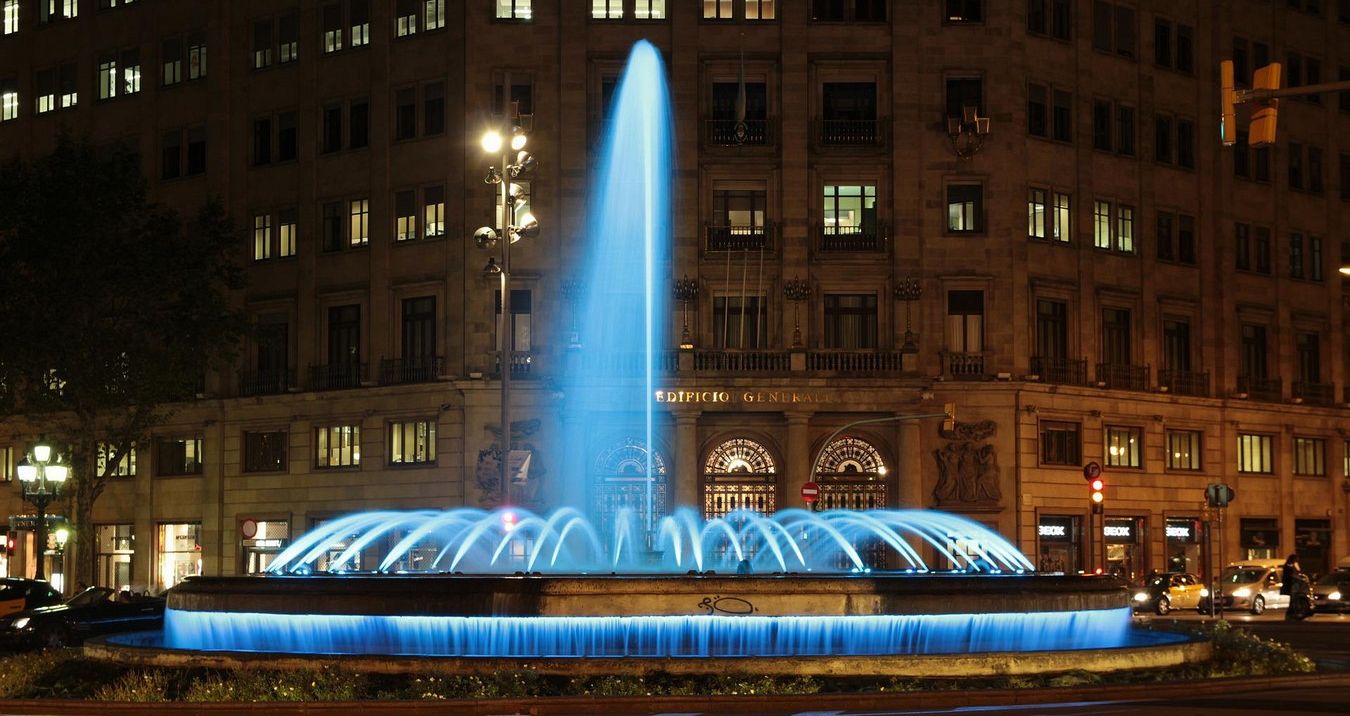 Free Things to do on Your Barcelona Hen Weekend
Barcelona, the capital of Catalunia and the second largest municipality in Spain, is a top tier hen do destination. Barcelona is a mix of iconic nightlife and world class shopping, with beaches and a rich history stretching all the way back to the Romans. If there is one thing Barcelona isn't, that is cheap, however there are still plenty of fun, free things to do on your Barcelona hen weekend.
Stroll along the famous Las Ramblas
No Barcelona Hen do would be complete without a stroll along Las Ramblas. This tree lined boulevard runs for 1.2 km through the centre of Barcelona and makes great sightseeing as the city bustles past in full flow and various street performers entertain and charm passers-by. It is completely free to stroll along Las Ramblas, however the high end fashion boutiques may make a dent in your budget and be careful of the price of food and drinks in some of the cafes, which can be eye-wateringly extortionate!
Take in the sunset at Sagrat Cor
Another suggestion for things to do for free on your Hen weekend in Barcelona is watching the sunset at Sagrat Cor, which will cost you nothing. The famous church of Sagrat Cor is located at the summit of the 512 metre high Tibidabo hill and provides a spectacular sunset spot over the city and we highly recommend a visit here for hen dos to catch the sunset. This landmark Basilica is actually two churches, one on top of the other and the top one has a lift to the roof for panoramic views across the city and beyond.
Tick off a Tourist Classic in the Gothic Quarter
Another must to visit on your Hen weekend in Barcelona is the Gothic Quarter (Barri Gotic). This area of the city dates back 2000 years and is characterised by labyrinthine medieval streets full of bars, restaurants and shops opening out into squares. In the daytime, this beautiful historic district is perfect for a stroll and to admire the architecture, whereas at night it become home to a rowdy street party. It is totally free to visit the Barri Gotic and it comes highly recommended for Hen weekends in Barcelona.
There's Beaches!
For most visitors to Barcelona, one of the top attractions is the weather. With more than 300 days of sunshine a year one of the most popular free things to do is go to the beach and fortunately Barcelona boasts 4.5 km of sandy beaches, so while you are in Barcelona for your Hen weekend you should consider a visit to the beach. Barcelona has a good selection of beaches to enjoy, and some of the more popular ones include Bogatell beach, Sant Sebastia beach (next to the port)and Nova Mar Bella.
Learn something new about Barcelona History
If you are on a loose end on a Sunday in Barcelona on your Hen weekend then you can always visit a museum. Unlike the UK, state owned museums in Barcelona charge for admission, however after 3pm on Sundays they cease charging and you can enter them for free. Museums include the City History Museum, The Natural History Museum, The Barcelona Botanical Gardens and the Picasso Museum, amongst many others.
Awe Inspiring Architecture
Even if you are not of the religious persuasion, the Santa Maria Del Mar Cathedral is still worth a visit on your Hen weekend in Barcelona. This outstanding example of Catalan Gothic Architecture was constructed between 1329 and 1383 and its structure conveys an impression of sublime width, height and airiness. The construction of the Santa Maria Del Mar Cathedral was ground breaking and completed in only 55 years, giving it a uniform architecture, rather than a mixture of architectural styles due to construction over a long period and this magnificent and unique cathedral is well worth a look at during your Hen weekend in Barcelona.
Dance along with the Fountains
Another free attraction in Barcelona to consider when planning your Hen weekend is the magical fountain at Montjuic. This fountain was built in 1929 for the World Fair in Barcelona and today the light and music choreographed to the dancing waters is one of Barcelona's most popular attractions, with the soundtrack including everything from Spanish classical music to contemporary pop. The fountains use 3,620 water jets to circulate 2,600 litres of water per second in the fountains pool which holds over 3 million litres of water. Water can shoot up to 52 metres into the air and over 4,700 lights complete the spellbinding spectacle.
A Little Retail Therapy?
Windowing shop on Passeig de Gracia is another free Hen weekend activity in Barcelona (depending on your self-control!). This historic thoroughfare is one of the most famous boulevards in Barcelona and links the city centre with the district of Gracia. Passeig de Gracia is a Parisian-style boulevard paved with snowflake shaped tiles and is regarded as Spain's most expensive street. It is home to exclusive and not so exclusive boutiques, markets, a perfume museum, art galleries and Michelin starred restaurants. Window shopping on Passeig de Gracia is a must for any Hen weekend in Barcelona.
This is just a selection of some of the things you can do in Barcelona for free on your Hen weekend, but we have saved the best for last! When you book your Hen weekend in Barcelona with the Stag and Hen Experience, we will organise you and your girls free guest list admission to top Barcelona nightclubs for the weekend, just let us know if you have any preferences, or if not, just leave it to us and we will make sure your Hen weekend in Barcelona goes with a bang!
The Stag and Hen Experience has been creating the best bespoke hen weekends since 2009, so, if you're looking to plan a hen weekend package anywhere in the UK or abroad, get in touch on 01202 566100 or via this email address admin@staghenexp.co.uk and one of our expert hen do organisers will help you put together a fantastic hen weekend package for you and your group.