Hen Do Ideas Derby
A hidden gem.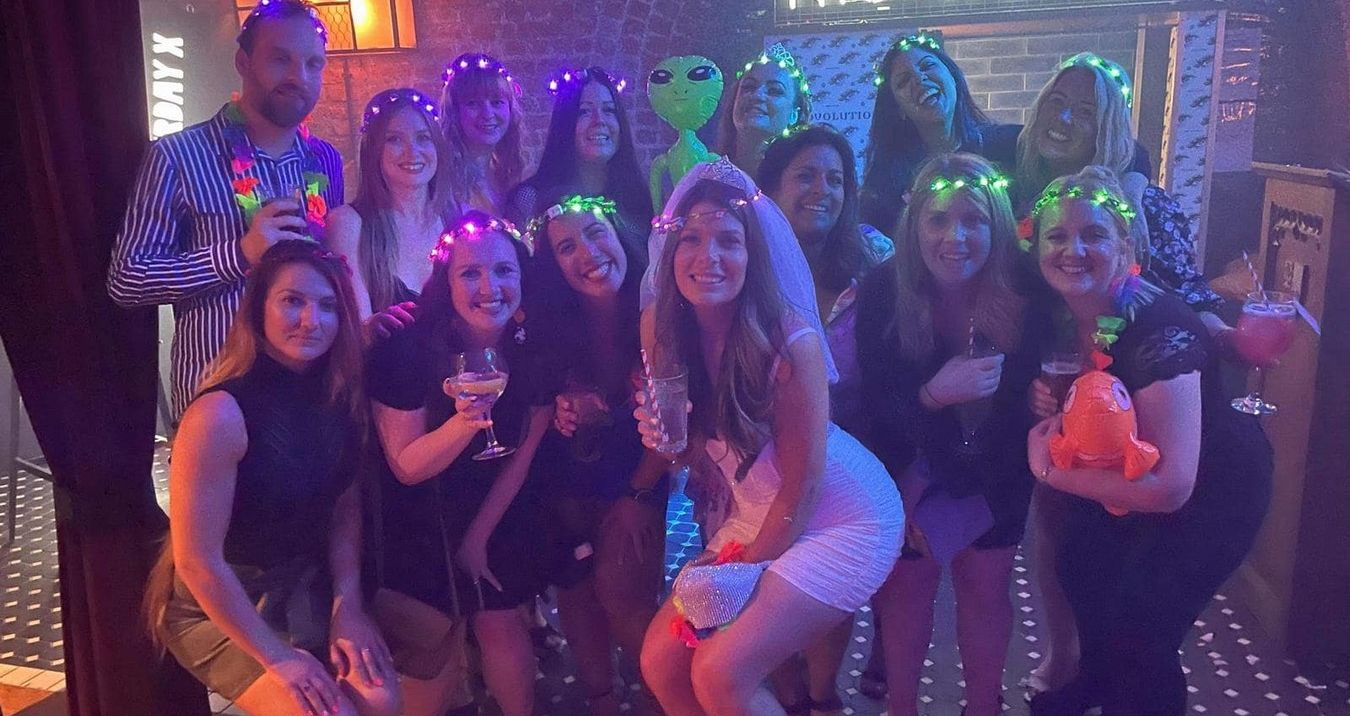 Hen Do Ideas Derby
Derby might not be the top of everyone's list for a Hen do, but you do have to give it its due, it does have everything that you need for a top Hen weekend. It's got a beautiful Gothic cathedral with the second tallest perpendicular church tower in England, affording amazing views over the city, it has a rich cultural heritage dating back to the Roman times, it has a booming nightlife scene and there are loads of things to do on a hen party Derby.
Start Your Engines
Motorsports are a great daytime activity if you are looking for things to do on your Derby hen do and anyone who loves the smell of petrol is going to be happy with the range of activities available, which come in all shapes and sizes. Some Hens like to go off-road with the 4x4 off road driving experience and for those Hens who prefer to keep to the track there is always the ever popular Go-karting. Rage buggies and Quad Bikes are a great way to have your driving fun, whilst at the same time enjoying the majesty of the nearby Peak District.
For those for whom 4x4 off road driving or Quad bikes are not enough, we have the ultimate experience for petrolheads (or rather dieselheads!) Tank driving! Yes, you and your girls can take charge of a 55 tonne metal behemoth and learn how to drive it over a rough terrain course. If you are lucky you might even get to crush a car with it. As far as hen do ideas Derby go, The Tank driving experience is a fantastic and unique experience for your Derby hen do.
Get Creative
Another great choice when you are looking for things to do during your hen party Derby is taking part in one of our fabulous Crafternoons. Why not spend an afternoon with your girls learning a craft or new skill? We can organise a venue and an expert teacher who will teach you anything from fascinator making to perfume making, or if you prefer you can have a make-up masterclass. A crafternoon with the girls is a great chance for everyone to get to know each other before the wedding and is always popular with Hen parties.
Revisit Your Childhood
If you don't fancy the afternoon chilling out and doing crafts, another suggestion for your Derby hen do is to get active. If you want to get your hearts pumping a bit and work up a bit of a sweat, we can offer activities like Old School Sports Day, where you dress up and play old school sports day games like egg and spoon races or three legged races, Old School Sports Day is always a giggle, but if you want to go a little naughtier there is the Olympic Shames! Dancing classes and Disco Dodgeball are all popular alternatives, but it's the Inflatable Games which is always a firm favourite, think inflatable obstacle courses, team games and lots of foam and water and you'll not be far off the mark!
Enjoy Some Vino
If that sounds all far too active for you, when why not think about booking you and the girls in somewhere nice for Afternoon Tea. Everyone loves cakes and scones and those nice triangle sandwiches with the crust cut off, served up looking all posh and Afternoon Tea is always a popular thing to do in Derby on your Hen weekend. "What could be better?" We hear you ask and we reply "Afternoon Tea with unlimited bubbly" and we're right! Why not take your Afternoon Tea to that next dimension by including 2 hours of free prosecco to wash it all down with? Unsurprisingly a one of our most popular hen do ideas Derby.
Pamper Yourself
A Pamper day is always popular if you are looking for things to do in Derby on your Hen weekend. This can be approached in a couple of ways. If you like you can look to book yourself into a nice spa hotel for the weekend and take advantage of some of the deals we have with hotels in Derby, then just set aside your Saturday or Sunday afternoon for a swim and a sauna or a steam, and maybe a treatment such as a nice relaxing massage or a manicure or pedicure. Alternatively if you are staying at a cottage or apartment the pamper can come to you with our mobile pamper units and if you are in a local hotel such as Travelodge or suchlike we can arrange access to you for a local Derby Spa.
Get Your Own Cheeky Butler
The girls' night in is always a popular option for things to do in Derby if you have a Cottage or Hen house, a night in with the girls, drinking bubbles, playing games and having a good old gossip can be almost as good as a night out and certainly a lot cheaper! If you want to spice things up a little bit, why not get yourselves a Cheeky Butler to serve the drinks and do the housework, and maybe even a Private Chef as well to make a really nice dinner. If you want to put a supernatural edge to the evening, you can always have a Psychic Hen Night where a renowned Psychic will give individual readings to you and the girls.
Dance the Night Away
We've been holding on to our final suggestion for things to do in Derby on your Hen weekend to the end, saving the best to last, the girls' night out on the town! Seeing as you are in Derby you might as well take a chance to enjoy the local nightlife! Derby has a great selection of pubs and bars, from pubs that have been there for 500 years to modern cocktail bars there is something for everyone in Derby and even better, if you book with us we will organise for you guest list access to top local nightclubs so that you can show the locals how to really party! If you are planning a Hen weekend in Derby, then a girls' night out on the town is a must!
The Stag and Hen Experience has been creating the best bespoke hen weekends since 2009, so, if you're looking to plan a hen weekend package anywhere in the UK or abroad, get in touch on 01202 566100 or via this email address admin@staghenexp.co.uk and one of our expert hen do organisers will help you put together a fantastic package for you and your group.