Hen Party Cork
Some Ideas for Cork Hen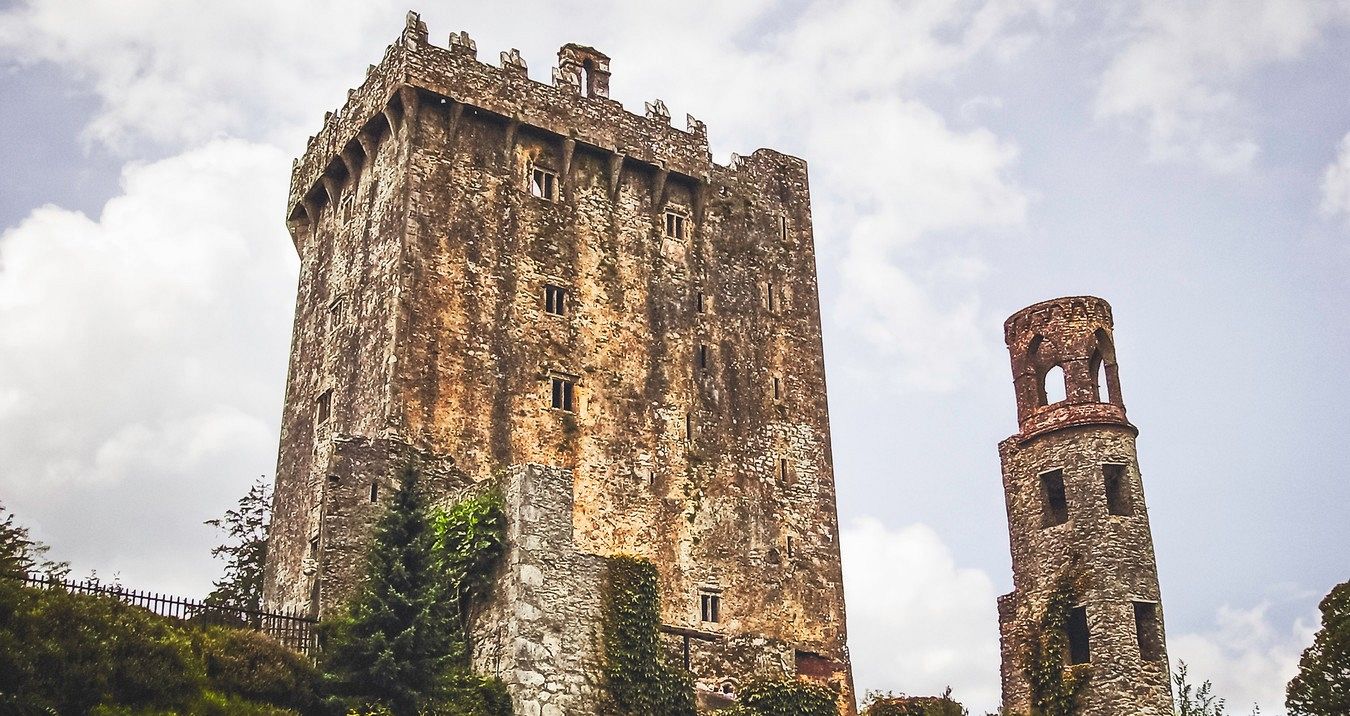 Pucker Up! Cork Castle, Home to the legendary Blarney Stone.
Hen Party Ideas Cork
Ireland is a Hen party destination which always provides the goods, with its historic cities, breath-taking scenery and friendly people who are always up for the craic. As Ireland's second largest city, Cork provides all the necessary ingredients for a successful Hen do with restaurants and bars galore, a vibrant nightlife scene and loads to see and do. If a hen party Cork seems like a good idea to you, but you're not sure what activities are available, then here at the Stag and Hen Experience we've produced some handy Cork hen party ideas for you, for things to do on a Hen weekend in Cork.
A Picture Speaks A Thousand Words
If you are interested in learning a little bit more about Cork, whilst also getting some fantastic photos of iconic locations, then a suggestion for things to do on a Hen weekend in Cork is to take an Insta Tour. This popular activity had you meeting up with a local Instagram influencer, who will guide you on a tour of the city's most photogenic spots, giving you tips and tricks along the way in how to get those all-important likes and follows, while also giving the history and folklore of some of the sights that you see. In a city as charming as Cork, with such a rich history, there are a plethora of such locations providing you with an array of opportunities to get that perfect shot for your social media, so if you want to find out how to turbocharge your Instagram account and find out a little bit more about Cork, then this might be the perfect recommendation for you, for things to do on a Hen weekend in Cork.
A Day at the Races
If you are looking for Cork hen party ideas and you fancy getting glammed up and having a flutter on the horses, then you could always consider a day at the Races. Cork is home to the Cork Racecourse Mallow, which hosts both National Hunt and flat races, including the prestigious Cork National and a day at the Races is always a popular Hen weekend activity. If you prefer something a bit more down to earth than horse racing, then you could also try an evening at the dogs, and have a punt at the local Greyhound track.
Kiss the Blarney
Our next proposition for things to do on a Cork hen is to take the R846 road out of Cork for about 8.5 km until you reach Blarney Castle, built nearly 600 year ago by Cormac MacCarthy, a legendary Irish chieftain. At the top of Blarney Castle lies the famous Stone of Eloquence, more commonly known as the Blarney stone. As legend has it, anyone who kisses the Blarney stone will be given eloquence or "The gift of the gab". If you are at a loss for things to do on a Hen weekend in Cork and feel like putting the legend to the test, why not visit Blarney Castle, pucker up and pay your lip service to the Stone of Eloquence? Whilst you are there we strongly urge you to check out the magical castle gardens, where waterfalls and a water garden provide the perfect location for some Instagram friendly shots.
Fantastic Activities
If you want some outdoor activities to allow you to enjoy the majestic scenery around Cork on your hen party then we have a plentiful choice for you of things to do on a Hen weekend in Cork. Water sports are a great way of getting out and admiring the dramatic Cork coastline, whether that be surfing or kayaking and we can provide for you the expert instructor and the kit so that you can try your hand at it. Clay pigeon shooting is one of the more popular things to do on a Hen weekend in Cork, getting you out and about in the magnificent landscape surrounding Cork, with Go Karting and Paintballing also proving very much in demand with Hen parties.
Watching the World Go By
A picnic in the park is a fantastic way to spend a sunny afternoon on a Hen do and so that is our next proposal for things to do on a Hen weekend in Cork, Cork is a compact city which nevertheless provides a good selection of city centre parks for you and the girls to eat a picnic and drink some bubbles and watch the world pass by. Fitzgerald Park is the most popular park, with plenty of well-kept lawns, complete with a photogenic duck pond and Rose garden and is also located right in the centre of the city for an oasis of calm in the middle of all the hustle and bustle.
After Dark
What Hen party would be complete without the big night out and that is our next entry in our pick of things to do on a Hen weekend in Cork. Cork has an endless selection of pubs, bars and clubs for you to choose from, giving you a fantastic opportunity to have a wild night out with your besties! If you want some expert local knowledge to help you out then we can offer a guided bar tour around the city centre, where a local guide will take you to all the top Cork nightspots, making sure you get plenty of free shots, before escorting you as far as the doors of a top local nightclub so that you can finish the night off in style.
Dine and Indulge
Our final option for things to do on a Hen weekend in Cork is the perennial favourites of Brunch and Afternoon tea. These popular meals are often accompanied by the "Bottomless" option, which means that for a set period of time you and your Hens can enjoy unlimited drinks, often prosecco, wine or cocktails, for a set period of time. This is a really cost effective way of going out with the girls for a meal, a gossip and a whole lot of drinks, and is, generally speaking, one of our top selling things to do on a Hen weekend in Cork
The Stag and Hen Experience has been creating the best bespoke hen weekends since 2009, so, if you're looking to plan a hen weekend package anywhere in the UK or abroad, get in touch on 01202 566100 or via this email address admin@staghenexp.co.uk and one of our expert hen do organisers will help you put together a fantastic package for you and your group.