​Hen Party Ideas Glasgow
Some free and cheap ideas.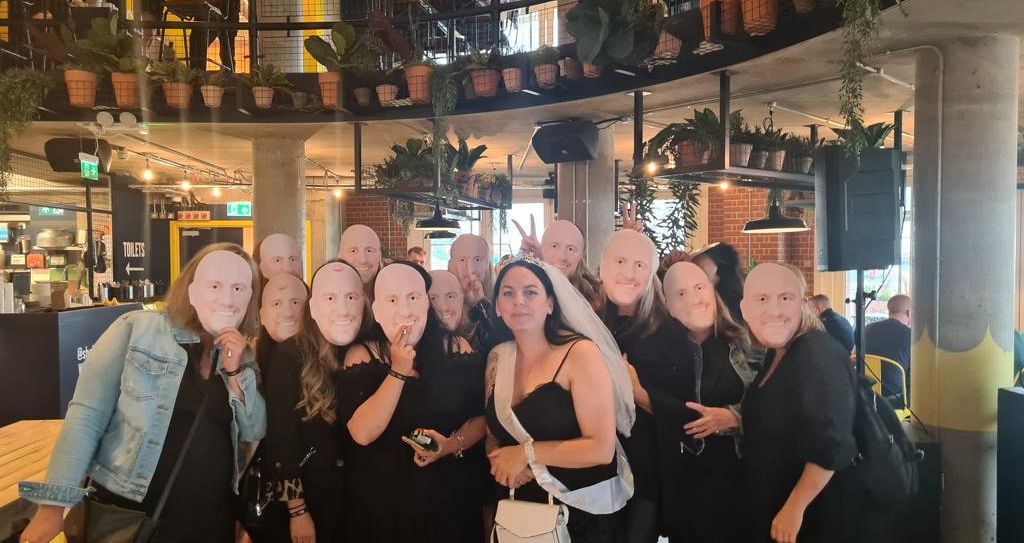 Hen Party Ideas Glasgow
As the most populous city in Scotland there is absolutely no shortage of things to do for your hen party Glasgow, from archery to white water rafting, there is something for everyone, however most of these activities cost money in what are turning out to be difficult financial times, so it's always worth finding free things to do in Glasgow on a Hen do. In the name of being helpful for those on a tight budget, here at the Stag and Hen Experience we have put together for you our favourite selection of free things to do on a hen party Glasgow.
Soak up some Culture.
Located in the West End of Glasgow is the Kelvingrove Art Gallery and Museum, our first hen party ideas Glasgow suggestion for free things to do in in the city. The Kelvingrove Art Gallery and Museum was opened in 1901 and is one of Scotland's most popular free attractions, with more than 2 million visitors every year. It displays over 8000 artefacts in 22 themed galleries ranging from natural history to arms and armour to art from a range of movements from the Renaissance and the Old Masters to surrealism. Here you can meet Sir Roger, a stuffed Asian Elephant who has been a star attraction for over 120 years, stand under the fully restored, iconic, Battle of Britain fighter plane, the Spitfire, which hangs from the ceiling in the West wing of the museum, or you can admire the Salvador Dali masterpiece "Christ of Saint John of the Cross" and many other works by famous artists such as Van Gogh, Renoir and Monet. The building housing the museum is itself an attraction, dating back to 1901, with stunning architecture and if you are interested in arts and culture a visit to the Kelvingrove Art Gallery and Museum is highly recommended as one of our free things to do on your Glasgow Hen do.
Picnic in the Park
Adjacent to Kelvingrove Art Gallery is Kelvingrove Park, our next pick for free things to do in Glasgow on a Hen do. This 85 acre park is an ideal spot for a picnic in the park on a sunny day and entrance to the park is absolutely free. The park was designed by Sir Joseph Paxton and is widely renowned as a classic example of a Victorian Park and is perfect if you fancy a break from the hustle and bustle of the city centre to take a relaxing riverside walk by the River Kelvin and maybe sit in the parklands for a picnic. Kelvingrove Park is an ideal location to chill out and relax in tranquil surroundings and if you are looking for a picnic in the park then this entry in our selection of free things to do in Glasgow on a Hen do will probably work for you.
Palace Gardens
Our third option for free things to do in Glasgow on a Hen do is to take a visit to the Botanic Gardens and Kibble Palace. From Kelvingrove Park, the Kelvin walk connects with Glasgow Botanic Gardens giving you an uninterrupted path to walk between the Park and the Gardens. The Botanic Gardens is dedicated to the collections, cultivation, preservation and display of a vast range of plants from a variety of climates and Glasgow Botanic Gardens features a number of large glasshouses, foremost amongst them the Kibble Palace, a 2137 square metre glasshouse with a wrought iron frame which contains a vast collection of carnivorous plants, orchids and tree ferns. If you and the girls fancy a stroll through fantastic gardens filled with colourful flowers from all over the world, then a visit to the Glasgow Botanic Gardens is something that might interest you when you are looking for free things to do in Glasgow on a Hen weekend.
Social Media Piccies
An outing to Ashton Lane will only cost you what you spend in the bars and restaurants, but is always worth a visit for those photos to put on Instagram, so we are going to put it on our list of free things to do in Glasgow on a Hen do as you don't actually have to sample any of the delicious food in the restaurants and bars, but this charming, narrow cobbled street, hung with fairly lights above your heads, has an epic selection of colourful, quaint cafes and other eateries offering all manner of delights including haggis pakoras, ramen and cheese fondues. If you are looking for a magical little hidden gem away from the hectic high street then an outing to Ashton Lane might be the free thing to do in Glasgow on a Hen do which is right up your street!
More Culture
The Glasgow Hunterian Museum should get a mention in our selection of free things to do in Glasgow on a Hen do, as of course it is free. This is Scotland's oldest public museum, first opening in 1807, and houses a huge collection across a complex of museums at the University of Glasgow Campus displaying everything from fossils to meteorites to Egyptian and Roman artefacts and also housing a famous art gallery. If you and the girls are up for a healthy dose of culture and are trying to find free things to do in Glasgow on a Hen do then the Glasgow Hunterian museum is both free and fascinating.
Architecture
The Lighthouse in Glasgow is Scotland's Centre for Design and Architecture and is housed in a large Victorian Building which was formerly the office of the Glasgow Herald newspaper and a visit here is our final recommendation for free things to do in Glasgow on a Hen do. To the North of the building is the Mackintosh Tower, named for the renowned Scottish architect, Charles Rennie Mackintosh, who designed the building as his first public commission. Currently the building operates as a visitor centre, exhibition space and events venue and the Mackintosh Tower can be climbed at no cost, using a helical staircase, allowing you to access a viewing platform which gives amazing uninterrupted views across the city of Glasgow. If you want some awesome photos of the Glaswegian cityscape then a climb to the top of the Lighthouse is one of our free things to do in Glasgow on a Hen do which will give you just that.
The Stag and Hen Experience has been creating the best bespoke hen weekends since 2009, so, if you're looking to plan a hen weekend package anywhere in the UK or abroad, get in touch on 01202 566100 or via this email address admin@staghenexp.co.uk and one of our expert hen do organisers will help you put together a fantastic package for you and your group.