My Edinburgh Hen Weekend
A perfect hen do north of the border.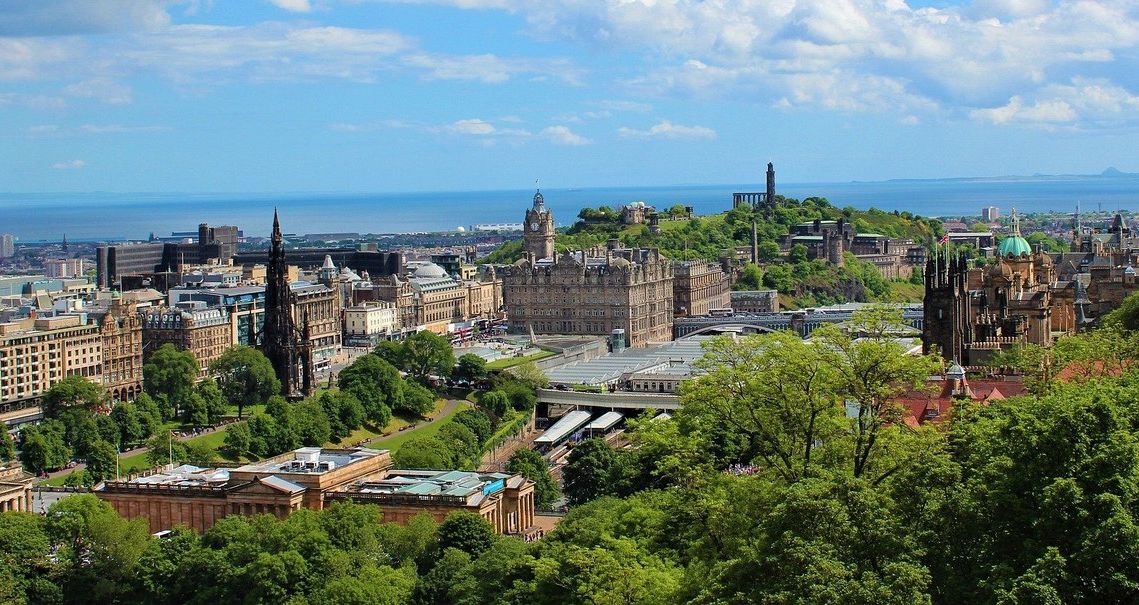 My Edinburgh Hen weekend
I decided to have my hen weekend in Edinburgh as it was the only capital city in the UK that I hadn't visited. London and Dublin were a bit more expensive than I'd expected and Cardiff was just a bit too far away for everyone. I'd only ever heard good things about the Edinburgh nightlife, so when Diane, my Maid of Honour, asked me where I wanted to go for my hen do, I had no hesitation in giving her an answer!
We were initially thinking about booking a hotel, but when I sent out the invites on Facebook I got an amazing response, with 25 girls saying that they wanted to come along, so rather than having to deal with the organisation herself, Diane decided to use a Hen do organiser, as she was feeling pretty daunted by the prospect of organising a Edinburgh Hen weekend for so many people. She said that she contacted a few companies asking about accommodation in Edinburgh for 25 Hens and one of them, The Stag and Hen Experience, came back to her to say that they had availability at a 17 th century mansion house about 20 minutes outside of Edinburgh city centre. I thought this sounded like a fantastic idea, as did all the other girls, so we went ahead and booked straight away. Rather than book everything piecemeal we booked it all through the one company. We chose a Edinburgh hen weekend package that included the Mansion, a private chef for Friday night, with Cheeky Butlers, a pamper afternoon at the house for Saturday, a night out in Edinburgh for Saturday night and then, to top it off, afternoon tea on the Sunday.
Booking was surprisingly easy, we needed to put down a small deposit to hold the package and then we each had two weeks to pay our individual deposits and a little bit on top each for the deposit on the house, after that we had about 10 months to pay the rest of the balance. This all went surprisingly smoothly, although we did end up with 28 girls in the end, but this was not a problem as apparently there was plenty of space in the mansion. I did like the online account we had where we could all pay in individually, and Diane said it was really handy for keeping track of payments. I would definitely recommend it as a way to organise a Hen do!
When my Hen weekend in Edinburgh finally came around, I must say that Harvieston Hall met all my expectations. I had only seen a few photos beforehand, and although they looked great, they did not give you the sense of grandeur that you get standing in the main dining room, which was all set out for us when we arrived (a nice touch). I was staying in the Grand Bedroom, which was enormous, and there were plenty of beds for everyone else, it really was ideal for a Edinburgh Hen weekend! We all got ourselves settled in and had a good explore of the house before it was time to get ready for the evening's entertainment.
The private chef turned up on time, which was a good sign, and set himself to work in the kitchen, rustling us up a three course Italian meal. About an hour later the Butlers turned up, we had booked three of them because we were such a large group, and none of them were a disappointment, they were all fit, friendly and fun! When they arrived they changed into aprons, crisp, white collars with cuffs and bow ties and we had such a giggle as they served us our delicious meals! We'd booked the boys for three hours so after the meal they were more than happy to join in with the party games and pose for photos and I must say that they made the evening a roaring success and my Hen do in Edinburgh was off to a great start!
Saturday was suitably hungover, however some of the girls got themselves organised in the kitchen and sorted out breakfast for everyone, so we were soon ready to face the day. We had booked for a pamper company to come out to us and the lady duly showed up with her assistants and set to work, I had booked a facial and a manicure and I was delighted with the results. The afternoon just flew by and before we knew it, it was time to hit town for our Saturday night in Edinburgh city centre.
We had been booked into a bar for dinner and drinks before we hit the nightclub and I give top marks all round! The food was good, the bar was bouncing and the nightclub was heaving! Fortunately, as part of my Edinburgh Hen weekend package, we had guest list admission to the club organised and we didn't even have to queue, which was really handy as the club we had been sent to was clearly one of the more popular one's in Edinburgh and we would have had to queue for ages otherwise. My Hen weekend in Edinburgh was going as smoothly as I could have wished!
Sunday's hangover put Saturday's to shame and we were a woeful looking lot. All the girls were wondering how they were going to cope with the Afternoon Tea and the six glasses of wine each, but as it turned out everyone performed quite heroically and we had an amazing time. My Hen weekend in Edinburgh was a resounding success, and I am so glad we used The Stag and Hen Experience to book it; they certainly gave us an amazing hen do experience and great value for our money!
The Stag and Hen Experience has been creating the best bespoke hen weekends away for over 12 years, so, if you're looking to plan a hen weekend package anywhere in the UK or abroad, get in touch on 01202 566100 or via this email address admin@staghenexp.co.uk and one of our expert hen do organisers will help you put together a fantastic hen weekend package for you and your group.