My Fantastic Prague Hen Do
Europe's back on the menu girls!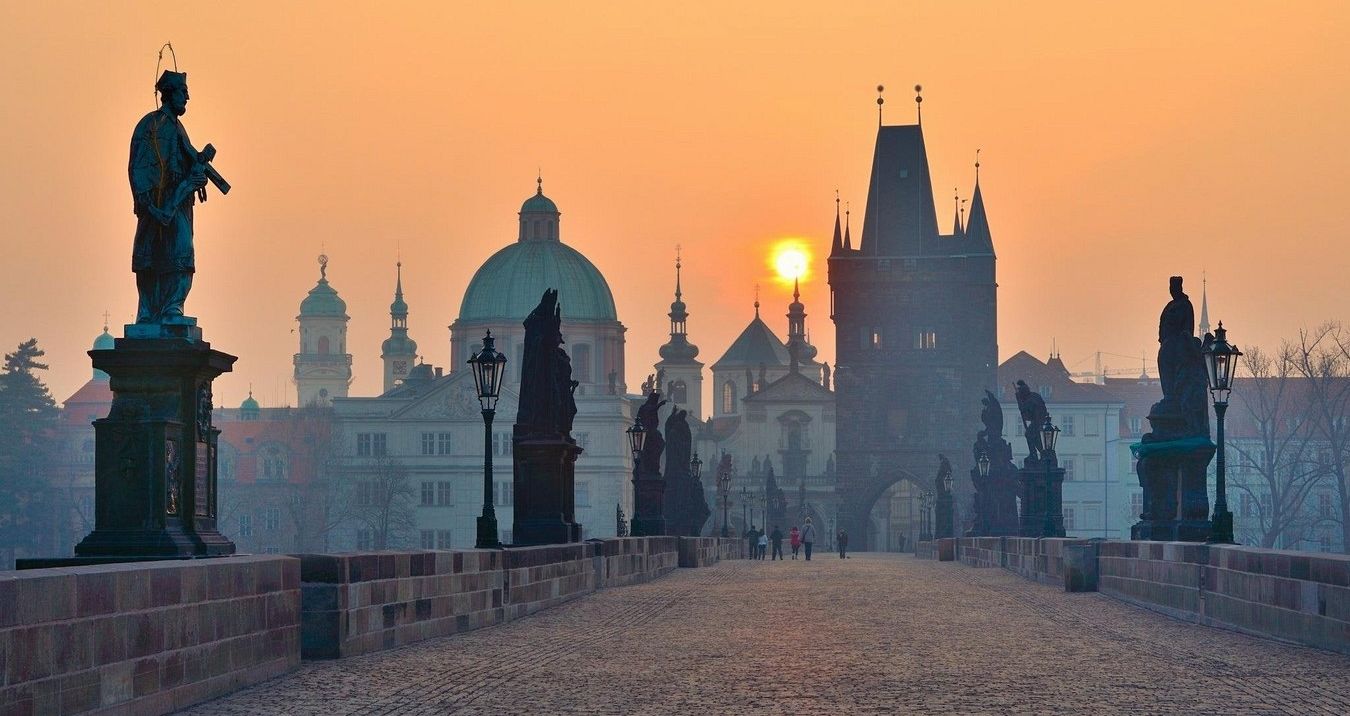 My Prague Hen weekend
I'd always fancied going to Prague, so when he popped the question it seemed like a heaven sent opportunity. I got together with a few of my best friends to discuss my hen weekend and as far as I was concerned I wanted my Prague hen weekend! Natalie, who had volunteered to get everyone organised, was a bit concerned that this might turn out into a bit of a nightmare, as we were looking at a group of about 18 girls, but it actually turned out so much easier than we thought.
Natalie sent off to a few companies for quotes and the one we got back which we liked the look of the best was called "Pamper Me in Prague" from the Stag and Hen Experience. It was for 2 night's accommodation, transfers from the airport to the hotel, with a guided bar crawl for the Friday night and a Pamper Day on the Saturday. For the Pamper day, rather than visiting a run of the mill spa, I thought I would like to try one of the famous Prague beer spas. For those who haven't heard of the concept, basically is a Spa where you get to chill out in 1000 litre oak casks filled with the ingredients for beer, whilst drinking unlimited beer and eating beer bread. This just seemed like such a fantastic idea for the Saturday that I had to give it a go. The Stag and Hen Experience were more than happy to arrange this for us and then, all we needed to do was organise some cheap flights to Prague (they were nice and cheap), then my hen weekend in Prague was set to go.
When the weekend of my Prague hen do finally arrived we all flew out together from Gatwick and were met at the airport by a Rep who loaded us all into a bus for the ride to the hotel. I loved Prague, the city itself is so historic and some of the buildings and hotels we could see as we drove in were magnificent! Our hotel itself was in a big old building right in the centre of Prague and we all got ourselves settled into rooms, before heading out for a quick bite to eat. For someone living in London, the prices in Prague really made a welcome change. Prague is a city where the beer is cheaper than water and the food was not much more expensive. We knew that we were on for a memorable hen weekend!
We had arranged to meet our guide for the bar crawl at the hotel for 8pm and she turned up right on time, our guide was a girl called Linda, who spoke really good English and made sure we had the best night, she asked us what sort of bars we wanted and we told her that classy cocktail bars were our thing if Prague had such a thing. Fortunately Prague has lots of classy cocktail bars and we had an amazing night. Linda took us to three different bars and in each one we had free shots as well as cocktails, but best of all, she gave us the lowdown on where was good to go around Prague for the Saturday night when we would be unaccompanied!
Saturday morning was hangover central, but after breakfast we ventured out into Prague to see the sights. We acted like tourists for a couple of hours getting the obligatory shots for Instagram so everyone could know what a cultured time we were having before we had a spot of lunch by the river in the early afternoon. Prague was everything that I hoped it would be and was definitely the ideal hen do destination.
The beer spa was booked for late afternoon, and was brilliant! We got in these huge tubs which the attendants had filled with hot water, crushed hops, powdered malt and brewer's yeast and basically soaked in them for an hour (which is supposed to be really good for your skin) while we drank as much beer as we wanted. All I know is that we had a hilarious hour and I particularly enjoyed this part of my hen weekend in Prague. My skin did feel a lot smoother as well!
After the Beer spa we were all in need of sustenance so, after showering, we went to a little Czech restaurant that Linda had recommended, just around the corner from our hotel. No one was really sure what they were ordering as they did not have a tourist menu but we all had a go at picking something that looked interesting, mine turned out to be pork in a sauce, with dumplings and it was just what I needed to soak up after the beer spa!
Saturday night on the town was just as good as Friday! We ended up going to the bars Linda had taken us to on Friday and we even bumped into her and some of her friends. They were heading off to a nightclub so we decided to join them. The club was great, really busy, with really good music and we all kept going until right to the end of the night. Linda said she knew about a party nearby so we tagged along with her and her friends to check it out.
As it turned out the next morning was something of a panic when we realised at about 10 that we had to check out of the hotel for 10 but we were all still at the party! Fortunately once we had left the party and got our bearings we realised we weren't far from the hotel so after a short taxi ride we go there shortly after 10. The reception staff at the hotel were really good about it and gave us an extra hour to sort ourselves out. I got the feeling that this wasn't the first time this had happened to a Prague hen do.
All in all, Prague was a total success. The nightlife was amazing, with really friendly people, food and drink was so much cheaper than I am used to and the city itself is beautiful, with spires everywhere and the picturesque river Vlatva. My Prague hen weekend was an amazing experience and I would 100% recommend Prague as a hen weekend destination to anyone!
The Stag and Hen Experience has been creating the best bespoke hen weekends away for over 12 years, so, if you're looking to plan a hen weekend package anywhere in the UK or abroad, get in touch on 01202 566100 or via this email address admin@staghenexp.co.uk and one of our expert hen do organisers will help you put together a fantastic hen weekend package for you and your group.