My Tenerife Hen weekend
Great all year round.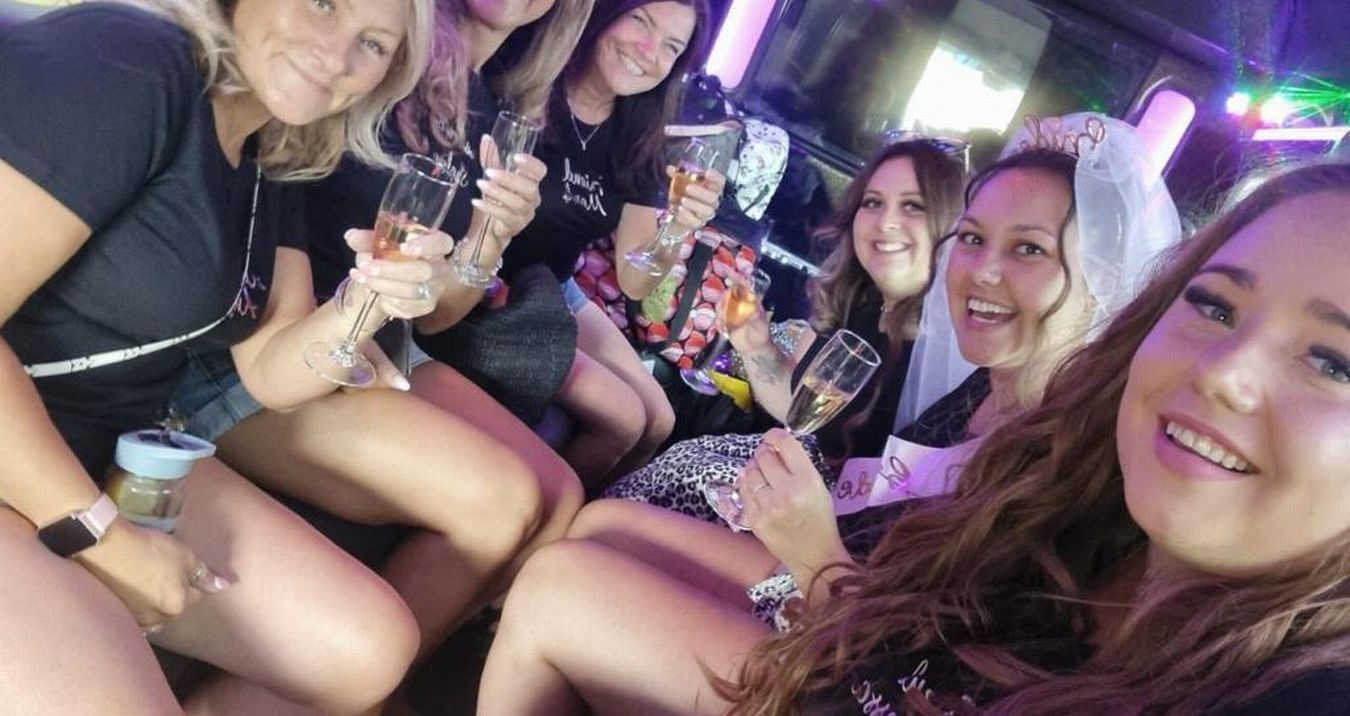 My Tenerife Hen weekend
I've just had the most amazing Hen weekend! My Hen weekend in Tenerife was initially going to be a Hen weekend in Marbella and we were looking for up to 15 of us in April. Now, I have organised a Hen weekend before and know what an absolute nightmare this can be and how much can go wrong, so because it was my Hen do and I wanted everything to go smoothly, I was insistent that it was organised through one of the specialist companies that organise Stag and Hen parties.
Well, Amy (Maid of Honour) and I sent off a request to a few companies and waited to see what would come back. One of the companies sent us a very expensive quote for accommodation and transfers only on the dates we wanted in April, two companies came back with quotes for Marbella and the activities we wanted in June, which were frankly astronomical and one, The Stag and Hen Experience, sent us an email informing us that Marbella didn't open for the summer season until May but Tenerife was year round sunshine and they could offer the activities we wanted on the dates we wanted, with a decent standard of accommodation for just about the budget we were looking at. After a quick consultation with the girls and the decision was made; my Tenerife Hen weekend was going ahead!
I have to say, after organising a Hen do myself, doing it with people who knew what they are doing was a breeze in comparison. We booked 3 nights in a 3 star resort with half board and transfers from the airport, a bar crawl on the first night, a Booze cruise on the Saturday and a Spa day for Sunday. All we needed to pay was a £50 deposit for the whole Hen weekend and they booked it all for us. They provided us with our own account to deposit money in and an online itinerary where I could keep track of payments, etc. At first there was no information about what we had booked but once everyone had paid a £50 deposit for their individual place this gave is more information, so we could Google the hotel and see where we were staying. I must say their choice for us looked very good and had really positive TripAdvisor reviews and seemed to be both close to the beach and near enough to the nightlife and attractions, which was just what we wanted. My Tenerife Hen do was looking good!
We all flew out from Gatwick to Tenerife on the Friday morning and arrived in the early afternoon. Our minibus was waiting to pick us up at the correct time and the correct place, which was a good start, and the driver spoke good English so we got to the Hotel with no problems whatsoever and it was everything that was promised. I would have said it was a four star hotel, rather than a three star, but what do I know? It was very clean, modern and comfortable and we settled right in, the apartment I was sharing with 3 others had a fantastic view out over the bay out to an island which I found out was called La Gomera. The pool area was enormous and we spent the rest of the afternoon getting our tans started and sampling the cocktails from the pool bar. I could get used to that way of life!
After we had our dinner in the hotel it was time for the bar crawl. We were met at reception by our Rep, Gemma, and taxied down to the main strip. She took us to a load of bars where we were drowned in free shots and cheap drinks and we finished off the night at Bobby's nightclub, where Gemma just walked us in past the queue. One of the touts was a bit mouthy with her on the way in and she said something to the bar manager, who promptly told our group we could have a free round if we brought her his boxer shorts. Honestly I felt so sorry for the guy as 14 Hens (I stayed out of it!) descended on him and tore his clothes off. The poor boy was covered with scratches and it looked like someone had bitten him, but we got our free drinks! Cocktails all round!
Saturday morning was a real struggle but we had a decent breakfast at the hotel from the buffet and that sorted us out, so by early afternoon we were ready for some shopping before meeting for the boat party at 3pm. There was a really nice shopping centre at the port so we had a good browse around and a spot of lunch at a seafront café before heading down to meet the boat. The boat party turned out to be 3 hours of unlimited bar while we were sailing and I don't actually remember a lot of it, but what I do remember was great music and friendly people. Apparently a load of us headed out after disembarking but due to the near non-stop drinking there are a few blank spots in my memories of my Hen weekend in Tenerife.
Sunday morning I had a terrible hangover, all I could manage for breakfast was a gallon of water, a bit of fruit and some coffee before I had to head back to bed. The final activity for my Hen weekend in Tenerife was the Spa day and this turned out to be an Aqua spa which was really cool! It really sorted my head out after the previous night and we all left feeling reinvigorated, although not reinvigorated enough to head back out into town. We spent the last night of my Hen do in a local restaurant that one of receptionists had recommended and although it was not exactly a sober night, it was in comparison to the previous nights!
All in all my Hen weekend in Tenerife was a resounding success, and a good part of this was due to the efforts of the staff at the Stag and Hen Experience. I totally advise you to use these guys if you want to take the pain out of organising a Hen weekend!
The Stag and Hen Experience has been creating the best bespoke hen weekends since 2009, so, if you're looking to plan a hen weekend package anywhere in the UK or abroad, get in touch on 01202 566100 or via this email address admin@staghenexp.co.uk and one of our expert hen do organisers will help you put together a fantastic hen weekend package for you and your group.