Newcastle Stag Do
What else to do in Newcastle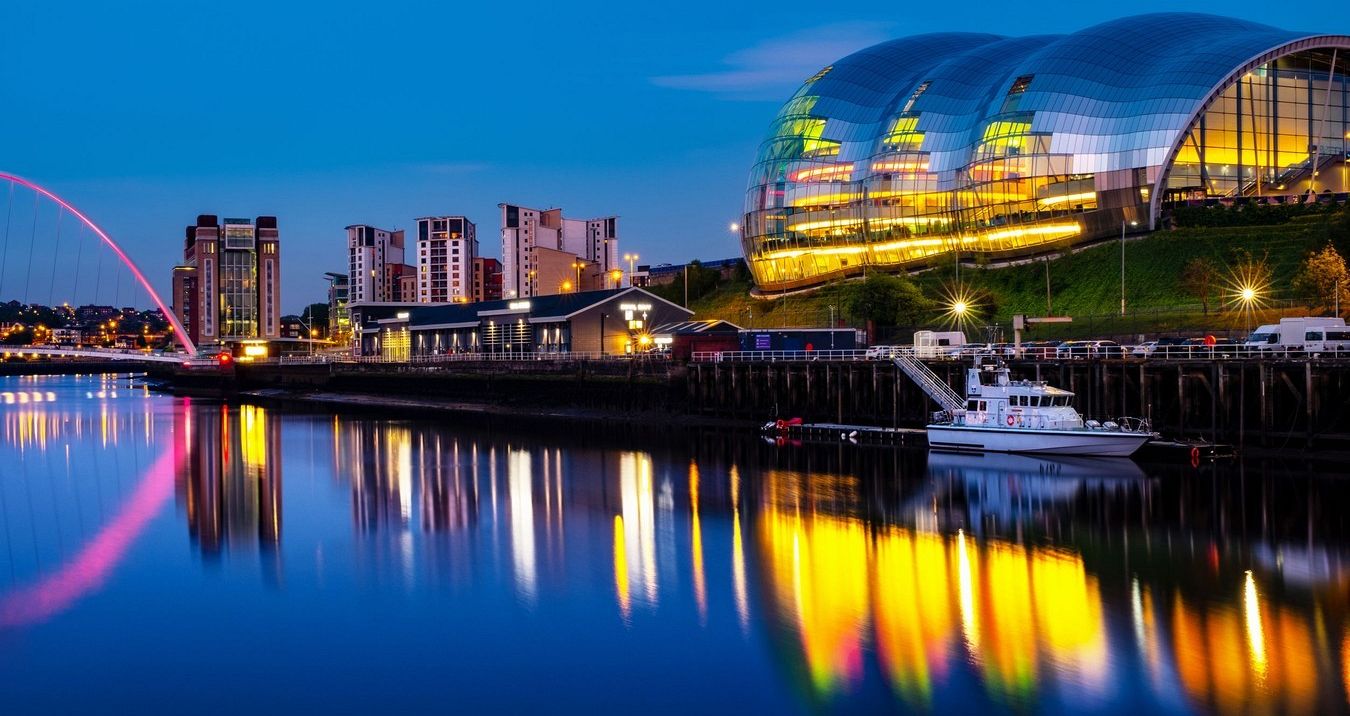 Things to do in Newcastle on your stag Do
When you and the lads are not racing around on a go kart or having the time of your life in one of Newcastles many nightspots, you may be wondering what else you can to do to ease those stag weekend hangovers.
When someone mentions Newcastle, the majority of people automatically think football, and there's good reason. Newcastle is football obsessed, it doesn't matter whether you're young, old, rich or poor, if you're a Geordie, chances are you were breast fed the Newcastle United famous black and white. Debatably their fans are more renowned than their team and they take this impressive following all around the country. The Stadium, St James Park is one of the oldest stadiums in the UK and it's situated perfectly in the centre of town and acts as a landmark that pays testimony to the citys Football obsession. If you're a football fan you really should take advantage of being on a stag do in Newcastle by booking a tour around the stadium, where you can learn about the clubs history, visit the trophy room, the dugouts and finish up at the NUFC museum. Whatever club you follow it's a fantastic glimpse behind the scenes look at a top level football club.
What goes hand in hand with football? Beer! If you're anything like me, you enjoy having a beer or two whilst watching the footie, whether at home, in a pub or queueing up at half time for a plastic fantastic, beer and football go together like fish and chips (don't forget the mushy peas) or pie and mash That's something else Newcastle has perfected and that's brewing. Newcastle has a rich history in producing beer, Newcastle Brown Ale for instance, or Newkie Brown as us cool kids used to call it was born in Newcastle, but has since move production into North Yorkshire, but the popularity of craft beers has really brought ale to the forefront and micro breweries have sprung up everywhere whilst regional and smaller breweries are experienced increased demand and most have opened their doors to offer brewery tours, which is a great way of leaning about brewing techniques and the skill and effort it takes for Master Brewers to blend hops and other ingredients to create each beers character and flavour. Some even offer Beer tasting, and who better to introduce each individual beer than someone who had a hand in its creation. A brewery tour or beer tasting is a great activity for any stag do in Newcastle.
After the heavy night out one things for sure, some of your stag party will have a hangover, luckily Newcastle has you covered. You've got a great choice for the hangover brekkie. Greggs, The Bakers, did you know that it all started, right here in Newcastle? And that they have more English branches that McDonalds? That's right the nations favourite purveyor of pastry began from humble beginnings on Tyneside. Alternatively you can go for a Stottie, a traditional local specialty bread that you can fill up with a fry up! Why not wash it all down with another local Newcastle delicacy, Lucozade, before heading out for round 2.
Newcastle is filled, not only with everything a stag weekend can possibly want, it's got a rich culture dating back centuries. It's hard to talk about Newcastle without mentioning the Romans, what did the Romans ever do for us? Well for starters they built Hadrians wall to keep those pesky Northerners out and it still stands today and you can still see it throughout the city. It's well recognised as a UNESCO world heritage site and acknowledged as a "site of outstanding value to humanity". Modern pop culture is also represented with the Guitar legend Jimmy Hendrix having busking the streets of Newcastle before fame and fortune found him as well as a significant number of famous musicians and celebrities (Cheryl whatever surname she goes by now! Anyone?). If you or your stag group are keen to discover some of Hidden Newcastle, you might want to consider a walking tour or and this is my personal favourite, a pub crawl treasure hunt around the city to find some of the hidden gems.
If a bit of retail therapy is your bag, then a trip to the second largest Shopping Centre in Europe may be right up your street. It was the largest in Europe until Westfield London stole the crown (Screw you London!) The Metro centre is a stones throw away over the bridge in Gateshead, with over 15000 car parking spaces and over four million square feet of shopping heaven you can get an idea of the scale of the Metro Centre. 370 shops ranging from a cinema, High Street brands and eateries will provide the fashion conscious stag dos with plenty of opportunities to get their retail therapy fix before heading out for an evening on the town looking sharp!
Newcastle is a great choice for a stag do, so if you like the idea or would like more information about a Newcastle stag do, please contact us on 01202 566100 or on sarah@staghenexp.co.uk and we can build a superb package that you and the stags will remember.