Stag do Ideas Brighton
Superb for stags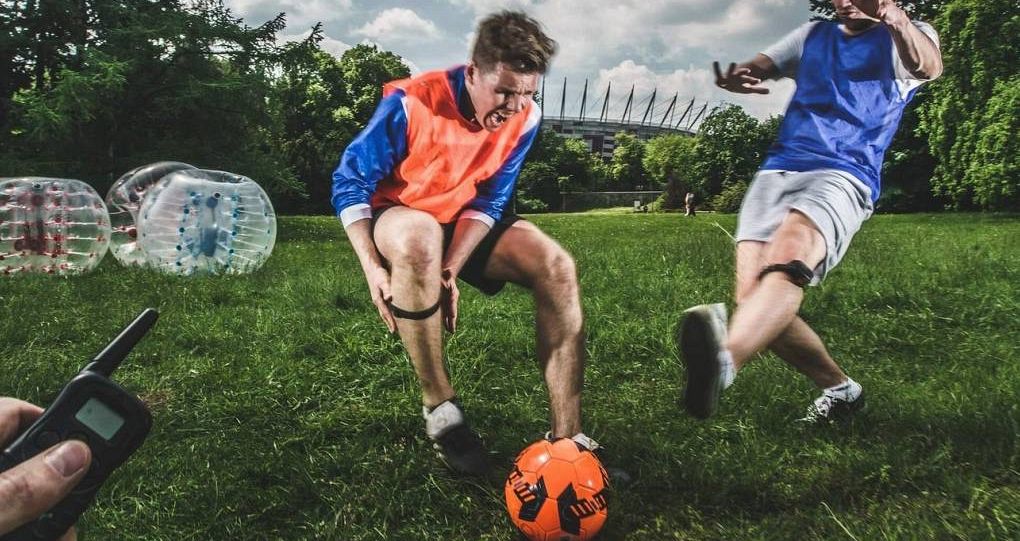 Stag do ideas Brighton
Brighton is one of our most popular and best Stag do locations for a lot of good reasons; with its classic Georgian architecture, stylish accommodation, a fantastic selection of restaurants, an epic nightlife and a wide array of group activities available for you and the lads, you can't go wrong with a Brighton Stag do. With such a broad range of activities we've decided to help you along with a few Stag do ideas Brighton.
Brighton is famous for its seafront and beach, so the first of our Stag do ideas in Brighton has to be a day at the seaside! Although Brighton has a pebbled rather than sandy beach, Brighton beach is iconic and always busy on sunny days, with London only a short drive away. If you are lucky enough to get good weather on your Brighton Stag weekend you can sunbathe on the beach and paddle or swim in the sea, however on less fine days there is still plenty for you and the boys to do on the seafront, with Amusements at the Brighton Palace Pier, next door to Sea Life Brighton with its sharks and giant turtles. Further along the Seafront is the Brighton i360 which lifts visitors 450 feet into the air, giving you an amazing birds-eye view of the city and the sea. The seafront itself is home to all manner of bars, cafes and restaurants leaving you spoilt for choice if you find yourselves in need of liquid refreshments along the way, making a visit to the seafront a great Stag do idea in Brighton.
Get a group of lads together and there's always a bit of competition, so get it all out of your systems with our next idea for your Stag do in Brighton, which is to get involved with some competitive sports. We offer a wide range of activities for Stag parties ranging from a simple game of 5 a side football, to more esoteric versions such as Electric shock football , where everyone gets a shock belt and two of you get zappers, or Zorb football, where you are encased in an inflatable plastic suit. Other activities like Old School Sports Day and Inflatable Games are extremely popular amongst Stag parties for the sheer amount of hilarity they generate, as are sports such as Dodgeball and its musical variant Disco Dodgeball. Your Stags will have no shortage of Brighton stag do activities to choose from for competitive sports in Brighton!
Brighton is located by the scenic South Downs and an alternative suggestion for Stag do ideas in Brighton is to get out and enjoy the countryside! This could always mean that you and the lads go for a nice gentle hike at a local beauty spot such as the Devil's Dyke, visiting a couple of pubs along the way or you might want to take a more turbo charged route and enjoy the idyllic countryside while charging around at high speeds on a rage buggy or a quad bike, this is a Stag weekend after all! A further suggestion for a Stag do idea in Brighton is to enjoy the magnificent views while aiming down the barrel of a shotgun with some Clay Pigeon shooting, which combines fresh air and things that go bang in one unforgettable package!
More traditional Stag do ideas for Brighton can involve perennially popular activities like paintballing or the ever popular go-karting and these activities have become firm favourites over the years for the simple reason that they are an enormous amount of fun. Stag do activities that have become popular in recent years include Escape Rooms, where a group of you need to work together to solve problems and clues in order to unlock your room in a limited time period, whilst the sports of Footgolf (a brilliant mixture of football and golf) and Archery Tag have also become increasingly in demand.
One thing we can't leave out from our essential compendium of Stag do ideas in Brighton is to hit the town and have an epic night out. Brighton is rife with quality drinking establishments and stylish nightclubs, along with plenty of old school pubs and bars along the way and the Brighton nightlife crowd really know how to party. If you are going to have a Brighton Stag weekend it's kind of essential that you have at least one wild night on the town to hit a few bars, maybe visiting one of a selection of Gentlemen's Clubs along the way, before finishing off the evening with guest list admission to one of a selection of Brighton's hottest nightclubs. If you want some local knowledge to help you find the best bars along the way, we recommend the Bar Crawl Babes, where you are accompanied by some lovely local ladies who will get you into the best nightspots, sort you out free shots, queue for drinks, hold the kitty for you and generally make sure that the big night out for your Brighton Stag do is absolutely as memorable as possible, before helpfully guiding you and the lads safely to a premium local nightclub to enjoy the rest of your night in style.
With so much fun to be had, you can see why Brighton is one of our top Stag destinations and this is just a selection of Stag do ideas for Brighton. We should give also give honourable mention to water based activities such as paddle-boarding and kayaking, which both on offer at the Brighton seafront, and for those keen fishermen amongst you we can organise a sea fishing expedition with an expert local skipper who will take you to the best fishing grounds. On top of all this, Brighton offers a fantastic selection of restaurants offering culinary delights from destinations far and wide. In conclusion, there is a wealth of choice for your Stag do ideas in Brighton, so get out there and enjoy it!
The Stag and Hen Experience has been creating the best stag weekends away since 2009, so, if you're looking to plan a stag do package anywhere in the UK or abroad, get in touch on 01202 566100 or via this email address admin@staghenexp.co.uk and one of our expert stag do organisers will help you put together a fantastic package for you and your group.