Stag Football
​Top Football Match Stag do Experiences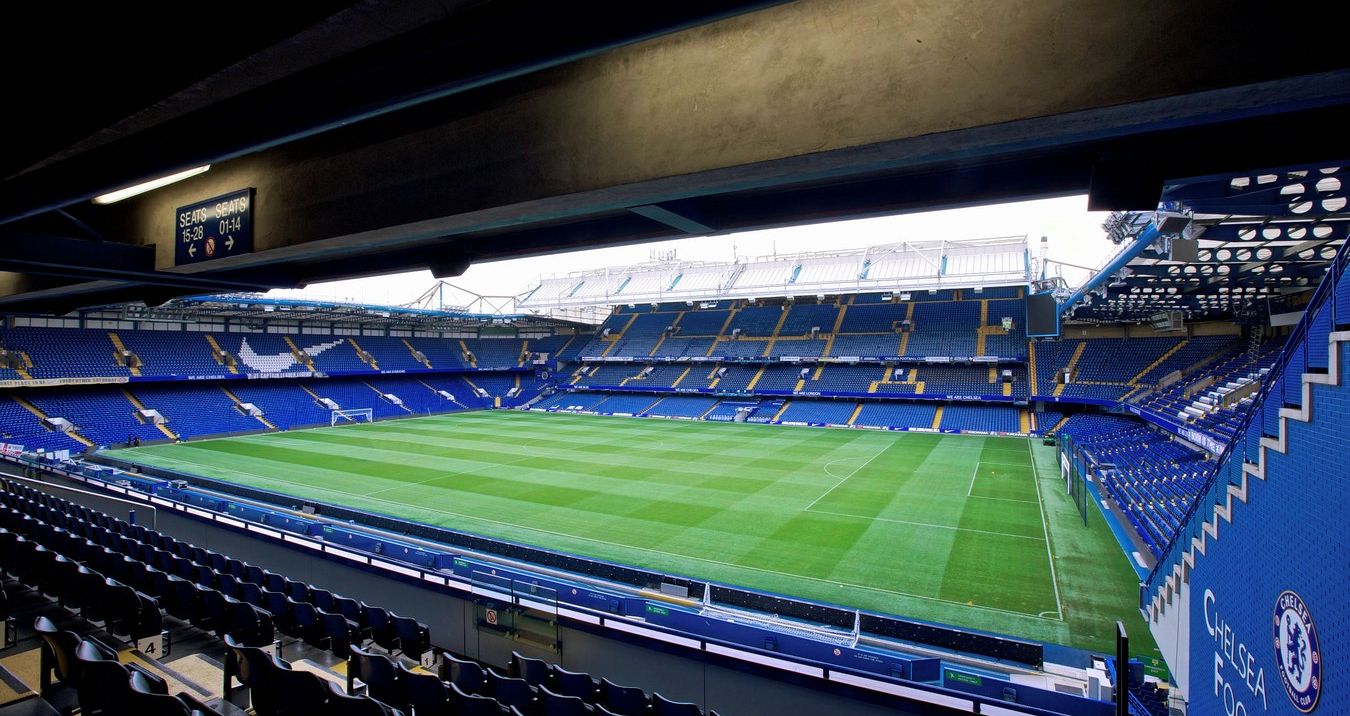 Top Football Match Stag do Experiences
New for 2022, at the Stag and Hen Experience, we can now offer you and your mates top football match Stag do experiences to make your Stag weekend one to remember for the rest of your life. When we say we have top football Stag do Experiences, we really do have the top football match Stag do experiences for you, with some of the biggest clubs in the English Premiership and La Liga, possibly even the world!. All of our packages include flights (where applicable) and centrally located accommodation for your groups as standard and we have a selection of comfortable hotels available from fantastic value 3 star to uncompromisingly luxurious 5 star, depending on your budget. All of our top football match Stag do experiences are extremely popular and booking well ahead of time is advantageous to ensure you get the tickets for the games you want so check out some football stag do ideas below.
Chelsea
The first stop on our top football match Stag do experiences is the Chelsea Match day. One of the biggest teams in the Premiership and certainly one of the most successful, Chelsea have won 6 League titles, 8 FA Cups and 5 League cups domestically and internationally they have won 2 European cups, 2 UEFA Cup Winner's Cups, 2 UEFA cups, 2 UEFA Super Cups and 1 FIFA Club World Cup. If you fancy being in the 41,000 capacity Stamford Bridge Stadium with your mates, hearing the roar of the crowd as Chelsea take the field then we can accommodate you, but more than a football experience our Chelsea Match day is also a hospitality experience, along with your match tickets you also get access to the exclusive Under The Bridge Sports Lounge, where not only do you get a complimentary bar for pre match drinks, you will also be served a three course meal to fortify you for the game ahead and a Q&A session with a Chelsea FC legend. Your seats will be some of the best in Stamford Bridge, in the West Stand, middle tier and all in all our Chelsea Match day Experience can only be described as a top football match Stag do experience!
Liverpool
Having won 6 European cups, 19 League titles and 7 FA cups, Liverpool has one of the most passionate followings in the world, making a visit to Anfield to see them at home a real top football match Stag do experience. Imagine 53,000 fans singing "You'll Never Walk Alone" as the teams run out the tunnel and think that you could be there too. As this is a VIP experience you will have access to the Code Bar, which opens 2 ½ hours before kick-off for your complimentary pre match drink and there is a Liverpool FC legend in attendance on every match day. After the football is over, you're in the centre of Liverpool, which is the ideal place to make a night of it, so why not book some VIP nightclub access as well? Our Liverpool Match day Experience really is a top football match Stag do experience.
Manchester United
So who's bigger than Chelsea and Liverpool in English football? How do you top them for a top football match Stag do experience? Of course there can only be one team, Manchester United, the behemoth of English football. Winners of 20 league titles, 12 FA cups, 5 League cups and 3 European Cups aren't just the biggest team in the Premier League, they're one of the biggest teams in the world! Our Manchester United match day experience gives you the opportunity to see this iconic team play from a selection of different seats as you join 70,000 others at Old Trafford, and afterwards you're in the right place to party the rest of the night away Manchester style. Match day at Old Trafford will not disappoint you as a top football match Stag do experience.
Real Madrid
Our next top football match Stag do experience is all the way over in sunny Spain, where we offer you the opportunity to see the world famous Real Madrid play in front of a roaring crowd of 81,000 football fans in the Bernabau Stadium. Domestically, Real Madrid have won a record 34 La Liga titles, 19 Copa del Rey and 12 Supercopa de Espana, whereas in European football they have won the European Cup a record 13 times. Real Madrid are true football titans and a visit to the Bernabau stadium to watch them play has got to rank as a top football match Stag do experience. In addition to Match tickets and accommodation we can arrange transfers and all manner of other activities in Madrid, from paintballing to tapas tours to VIP entrance to top local nightclubs.
Barcelona
Last, but far from least, in our top football match Stag do experiences, we have quite literally saved the best to last. Winners of 26 La Liga titles, 31 Copa del Rey, 13 Supercopa de Espana, 5 UEFA Champions League titles, 4 UEFA Cup Winners' Cups and 3 FIFA Club World Cups we bring you the mighty FC Barcelona! Why not join 99,000 other dedicated football fans at Camp Nou for an afternoon of sublime football, followed by an evening in Barcelona, one of the great party capitals of Europe. Sun, Sand, Sangria and Soccer, a visit to Camp Nou to watch Barcelona play will have to rate as one of the top football match Stag do experiences of your life!
Not only do we have the top football match Stag do experiences for you, we also have a massive selection of activities available in each location, whether it be London, Liverpool, Manchester, Madrid or Barcelona. We can organise VIP tickets to top nightclubs and restaurants and any other Stag do activity you might fancy, so don't be shy, give us a call and we will make your Stag do weekend unforgettable for you!
The Stag and Hen Experience has been creating the best stag weekends away since 2009, so, if you're looking to plan a stag weekend package anywhere in the UK or abroad, get in touch on 01202 566100 or via this email address admin@staghenexp.co.uk and one of our expert stag do organisers will help you put together a fantastic package for you and your group.