Top 5 Tenerife Stag Activities
What to do in Tenerife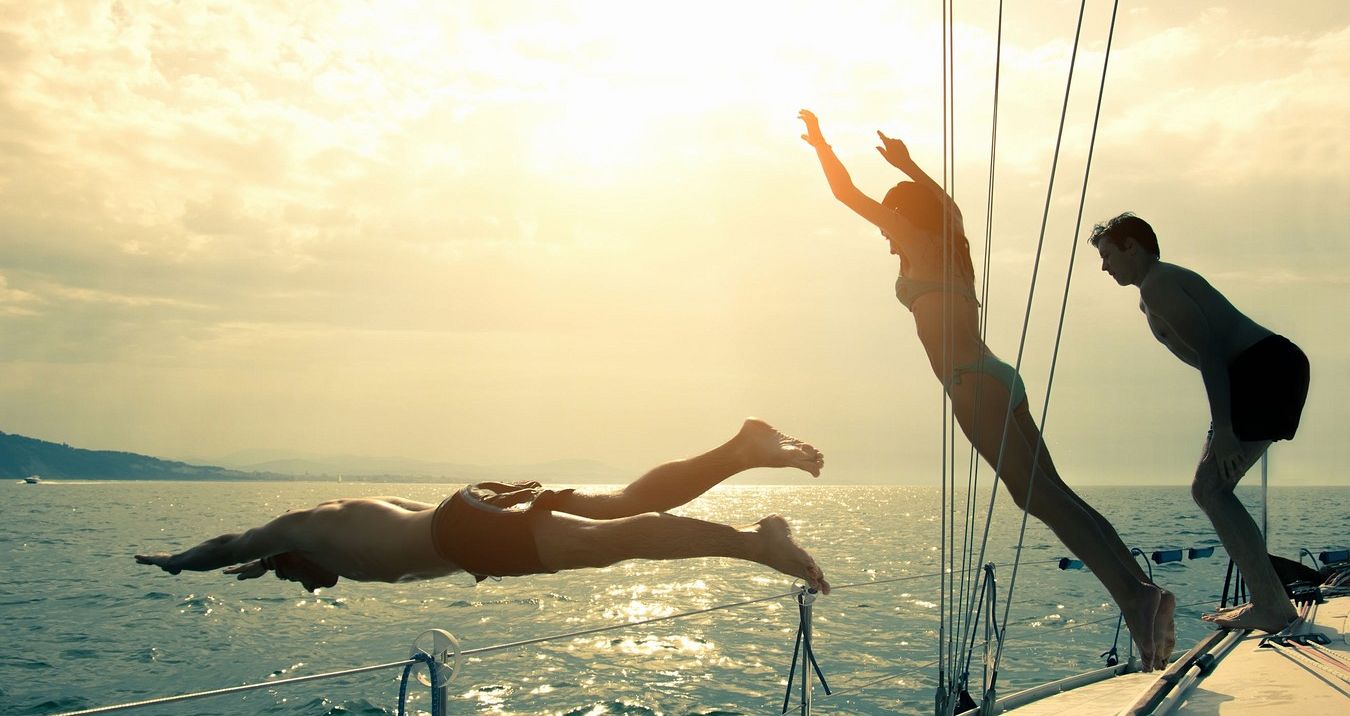 So you're going to Tenerife, Flights are booked and you've got some cracking self catering apartments with a balcony and a pool. What now? Well, we've got you covered. Check out some of our most popular Tenerife stag activties below
Boat Party
You're in Tenerife. The sun is shining, the beer is cheap, the crystal clear waters of the Atlantic Ocean are beckoning and everyone is in the mood for a party. There's only one thing to do to get your Tenerife Stag do weekend off the ground with a bang and that's the Tenerife Party Boat!
To start there is a pre party at Puerto Colon, before you embark, where the Party Boat DJ's will spin the tunes to warm up the party, while you enjoy a drink before getting on the boat. Because you are going to be on the boat for a while, it's good to know that you have an unlimited bar to enjoy, because you are going to get thirsty in the sun! The free bar is open for the duration of the cruise and offers all your favourite top shelf bottles and Red Bull is included as a mixer. Did we mention that the free bar is UNLIMITED! The boat will stop off at a popular swimming spot for you to cool off in the inviting waters, but if swimming is not your thing, just stay on the boat and enjoy the free bar. The Tenerife Boat Party DJ's will play all the latest Dance, House and RnB mixes and you and your mates are set to party! This Stag weekend activity in Tenerife will give you all a day to remember, just don't forget your sunscreen!
Beach Club
If you and your Stag party are looking for the ultimate in luxury, exclusivity and fun, then why not book a day in a Beach Club. Soak up the magnificent panoramic view and top up your tan in the exclusive surroundings of a Beach Club, where you and your Stag party can relax on their super comfortable sun beds with the option to swim in the ocean or in the magnificent Infiniti pool, while mingling with the beautiful people. Enjoy the spectacular sunsets over La Gomera and maybe work your way through the extensive cocktail menu. If you and your Stag do are looking for an experience to remember, then a day at the Beach Club will see you right!
Jet Ski
A perennial favourite activity for Stag parties who find themselves in a sub-tropical paradise surrounded by crystal clear waters is to get on a Jet Ski and make some waves! These powerful monsters will get your hearts pumping as you power over the waves at breakneck speeds! This is full throttle fun at its finest! This is one stag weekend activity that never fails to please!
Yacht Hire
First up, let's be clear, this is NOT a cheap option. Saying that, it is thoroughly worth it to charter your own boat with a skipper and go for a cruise on a Stag do weekend. There is, unfortunately for this activity a maximum group size of 11, however you can bring your own drinks on board and it is recommended that you do bring plenty of fluids. The fully RYA qualified skipper will take you out on the Atlantic for a four hour cruise to La Gomera, the island off the south coast of Tenerife. Once there you will have an opportunity to swim and cool down before having lunch on boars and then setting sail for home. If a yacht just doesn't have what you are looking for, then another option is the Powerboat Charter, for those who have a need for speed! It's like the yacht charter but a whole lot faster!
Water Park
The Siam Water Park bills itself as the No. 1 Waterpark in the world and needs to be seen to be believed. Set against a backdrop of traditional Thai architecture, it has everything your Stag do could want in a Water Park, from slow moving, meandering rivers to freefall slides. Is your party looking for blissful relaxation or adrenaline pumping thrills, the choice is all yours! This Stag weekend activity is one that you will love!
Stag Special – Microlight Flight
If you really want to give your Stag a send-off to remember on his last weekend of freedom, then why don't all the boys chip in and get your Stag this once in a lifetime activity for his Tenerife Stag do weekend. Get him strapped in to a microlight plane with our qualified and experienced Instructor and send him on a tour of the South of Tenerife that he will never forget. Send him soaring in the skies like a bird for a perspective like no other on this beautiful island and memories that he will never. This amazing activity offers your Stag a 40 minute flight on a microlight plane and a video to take away of his experience, not that it is one that it is one that he is ever likely to forget!!