​Top Stag Do Activities in Newcastle
The top 5 for 2021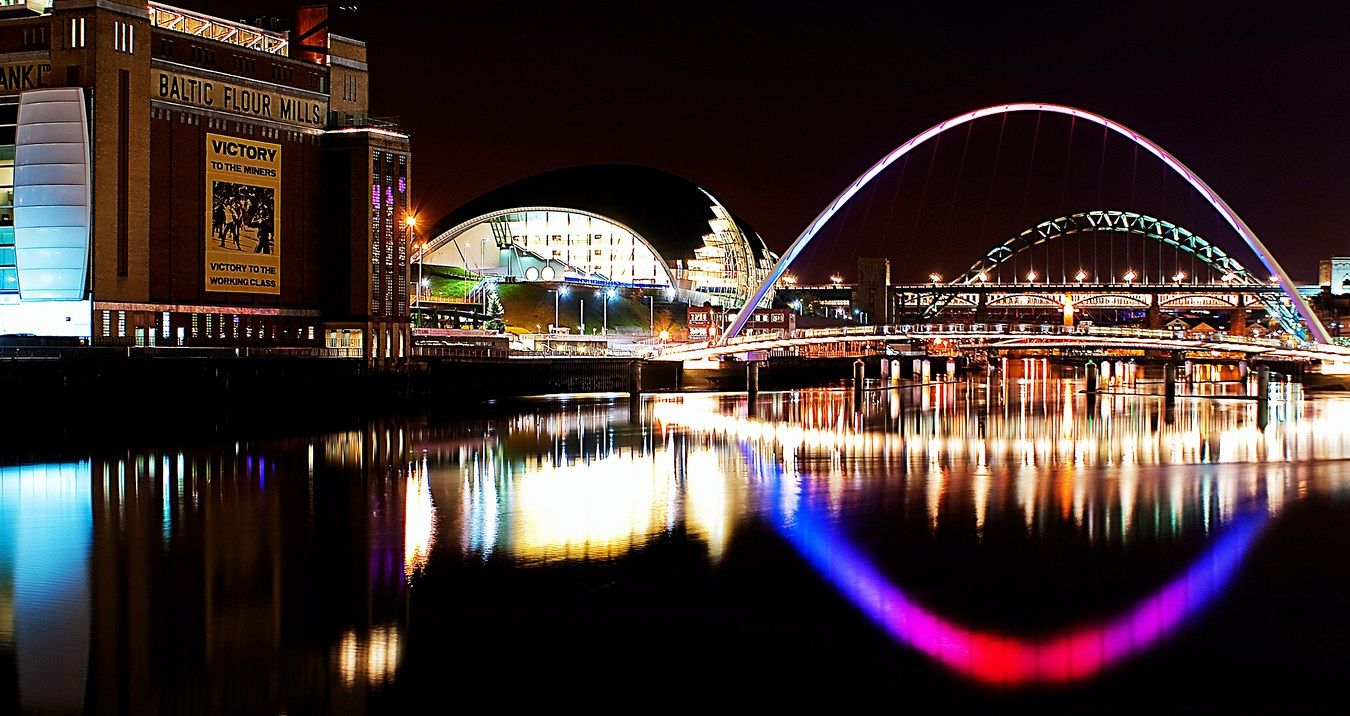 Newcastle is one of the most popular destinations to have a stag weekend and as soon as you pass the Angel of the North you'll be greeted by a city with some of the most lively nightlife in the UK and a fantastic selection of activities and it's these ingredients that makes Newcastle so popular with stag dos. Having arranged many stag weekends in Newcastle and having received so many glowing testimonials from customers, we thought it would be a great idea to write a blog on the top 5 stag weekend activities you can do on your stag do in Newcastle.
5 – Poker Tournament
Coming in at number 5 is the ever popular Poker Tournament. Held in one of the areas premier Casinos the poker tournament really separates the men from the boys. Your personal Croupier will deal, and manage the game and help teach and encourage if needed. Waitress table service will help the game and drinks flowing. The Tournament is typically a traditional Texas hold em knockout competition. You can set the rules, will you allow buys ins? Do you want the blinds to increase every 15 minutes, how much are the chips worth or is this just a friendly just competing for bragging rights. Whatever you choose you and the lads will have a great game.
4 – Footdarts
Footdarts is both hilarious and competitive. Even if you've never heard of it, I'm pretty sure It's exactly what you imagine it to be. Giant inflatable dartboard and footballs! Take it in turns to score the highest so whether you want to play a classic game of killer or round the clock then the choice is yours. A great activity for your stag weekend.
3 – Greyhound Racing
An evening at the greyhounds is perfect for a stag do, with so many package options available it represents a great value start to the evening, subject to how much you win/lose on these little doggie rockets. Packages available include basic entry, basic entry with a basket meal and a pint, or you can go for a more refined sit down 2 or 3 course meal, the table service even includes taking and placing your bets for you so you don't have to rush and try and place your bet before the 'bell rings'. If you want to get up close to the action, you could even sponsor a race and get a piccie with the winner it really is a great experience all round whatever you choose. Last races are just after 10pm so the night is still young enough to hit the town at any of the great nightclubs and bars Newcastle has.
2/ - Party Boat
Join the party scene with a difference, the Party Boat. Perfect for groups of stags or hens, leaving just before sunset, the party boat gives you the opportunity to see Newcastle from a different aspect. Then it's off into the horizon with some classic tunes to keep you company. There's plenty of room for dancing and a fully licenced bar, you can even upgrade to include BBQ food, the party boat is exactly what you imagine it to be, A floating nightclub with banging tunes. It's really popular with hens dos too, which makes it even better for the lads!
1 – Bubble football
Also know as zorb football, this activity is one of a kind and will have you and your stag group in stitches. Wearing large inflatable 'zorbs' that keep your arms down by your side leaving only your legs free to charge about the five a side pitch and try and win the game. Tackling causes a problems because as soon as you go in for a tackle all you can do is bounce off each other and roll around. Getting back up again is half the fun. This is one activity that you will definitely want to bring a action camera to relive the occasion Good luck trying to get up!
It's a city that has all the ingredients to ensure stag dos in Newcastle always have a great time, the perfect mixture of excellent activities to choose from, a great selection of nightlife and friendly locals, even better, it's fantastic value, so, get in touch on 01202 566100 or email sarah@staghenexp.co.uk for our the best package options.