UK Hen Weekend Destinations
Top 5 for 2021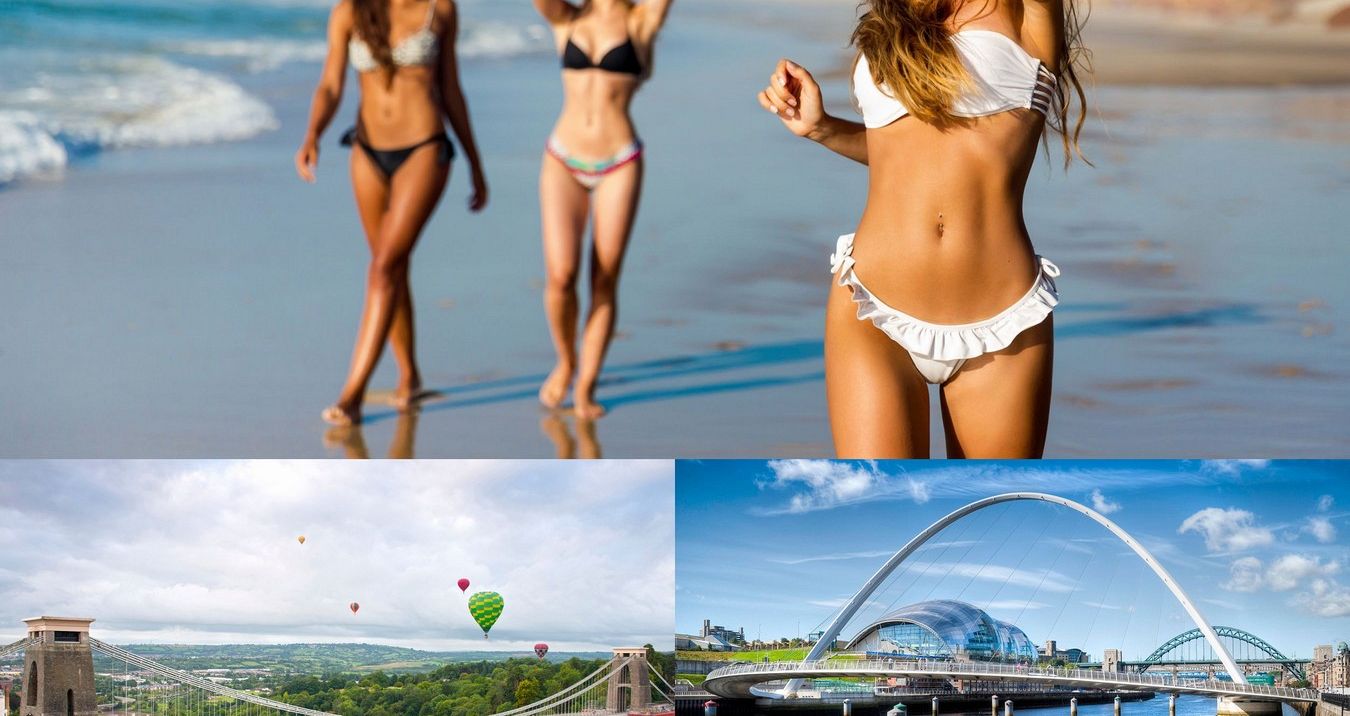 Covid continues to cause a few problems with travellers, especially when travelling abroad, with travel bans and quarantine instructions being put in place last minute, the whole situation with restrictions changes from day to day, it makes it almost impossible to make any plans for even the most day to day things. When it comes to the larger events and celebrations like Hen Dos and Weddings it makes a complicated situation even more complicated. It's no wonder that with all the potential last minute upheaval and the hassle of rebooking and chasing your money back from airlines that hen and stag groups are turning their back on the abroad hen weekend and it's evident because we're already seeing an incredible resurgence of the UK hen do, that's right UK hen weekend staycations are back. Already, 2021 is shaping up to be the biggest on record and these tried and tested top 5 UK hen do locations are already booking up fast, so don't delay, the best central hotels and the best time slots for activities are already being snapped up so get in touch and we'll sort out the perfect UK hen do for you.
Liverpool
With its friendly locals and wide variety of accommodation and activities, Liverpool is definitely a hen weekend destination to consider wherever you're based in the UK. The former city of culture has all the ingredients that a hen weekend could possibly need, great shopping, great museums, great music history (Say hello Beatles!) a fantastic array of activities and such a fantastic nightlife that there's a club or themed bar for everyone, regardless of their taste in style or music. We recommend checking out the Caravan Club of Beatles fame whilst you're up there and for experience true music folklore, which in our opinion, no Liverpool hen weekend would feel complete without a quick visit.
Bristol
A significant city on the west coast Bristol has been many things throughout history, from being a pivotal trade hub in days gone by to one of the best hen weekend destinations in the UK. Thank goodness for progress! Bristol is famous for its cosmopolitan culture and is very much a forward thinking city with Banksy's poignant political artworks adorning many a wall around the city, it's well worth getting hold of a map and going for an expedition around the city to take them in. Offering fantastic central accommodation all within a short walking distance of the very popular Harbourside, a great night out on the town is only a few footsteps away and you can take advantage of the areas many bars, clubs and restaurants in this part of town, oh yeah, mustn't forget the shops because there's plenty there for that daytime retail therapy session on your Bristol hen weekend.
Bournemouth
One of the classic southern seaside destinations, loved by generations. Miles of award winning beaches boarder a town with enough bars, restaurants and nightclubs to keep even the most diverse tastes celebrating. The beautiful gardens acts as an extension to the beach and plays host to some fantastic events through the year, one of our favourites is the Christmas pop up bars, ice rink and amazing Christmas lights. In the summer, Bournemouth plays host to the exceptionally popular Air Show, a great event that stretches for miles right down Bournemouth award winning beaches with demonstrations of aircraft throughout the ages and topped off with the Royal Marines storming the beach. Many stalls, bars, food and live music and fireworks cap off whats an amazing event. The Airshow takes place in August so if you're planning a trip down for your Bournemouth hen weekend make sure you book early for the best placed hotels.
Newcastle
A jewel in the north, or should that be Angel of the North. As soon as you pass the iconic landmark, you are greeted by friendly locals and a plethora of things to do on your hen weekend. From shopping to treasure hunts and clubbing and cocktails a Newcastle hen weekend has it all. It's also a hen weekend destination that represents great value for money and regularly features in our best cheap hen do destinations blogs. With great value city centre accommodation and an abundance of activities that cater for everything from a serene pamper weekend to an all action adrenaline fuelled hardcore hen do, you certainly wont be short of things to see and do during your weekend away with the girls.
Brighton
Its famous pier acts as a fabulous backdrop for your hen do celebrations. A hen do in Brighton will find backstreets full to the brim of boutique fashion shops and quirky little retailers offering everything from bijoux jewellery to artisan chocolates. The Pier itself offers a great opportunity to have some fun with the classic traditional funfair including rides like the Dodgems and the Ferris Wheel, amusements and the obligatory side games like hook the duck and tin can alley. After dark you can enjoy the amazing nightlife where you can dance the night away to cheesy disco or classic dance and drum and bass. A Brighton hen weekend is a destination that has something for everyone.
If you're planning a UK hen weekend or a hen weekend in Europe get in touch, we have over 60 amazing hen weekend destinations and hundreds of hen do activities to choose from enquire now on 01202 566100 or alternatively on this email address sarah@staghenexp.co.uk and one of our hen weekend specialists will put together your perfect hen do package.