My Belfast Stag Do
Fantastic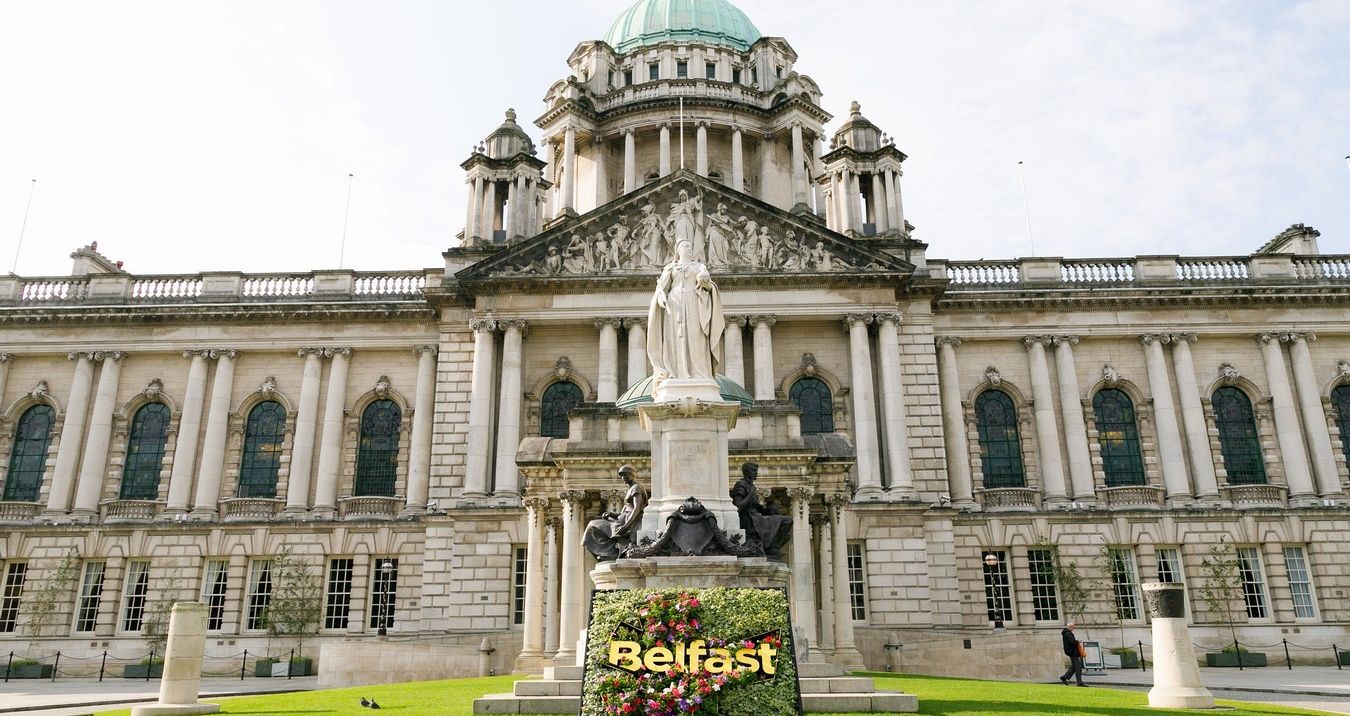 My Belfast Stag weekend
I normally associate getting off an airplane with warm weather and sunshine, but when we arrived for my Belfast Stag do we were greeted by a cold North wind and sleety rain. There were 10 of us in total and, despite the weather we were there to party hard and have a great stag weekend!
We'd booked into the Jurys Inn for my Belfast Stag do, which was ideally placed for us in the Cathedral Quarter of Belfast, which is where I'd been assured all the parties happened. The hotel itself was worth the little bit extra it cost, the rooms were clean, well-furnished and a decent size and they had some nice posh smellys in the ensuite. I was actually surprised that Jurys Inn took Stag dos but they were more than happy to do so and even offered us a special Stag package as long as we booked through The Stag and Hen Experience.
We spent the rest of the Friday afternoon of my Stag weekend in Belfast checking out the surroundings. The Belfast City Hall was just around the corner from the hotel and was a magnificent looking building surrounded by statues and memorials. There were no shortage of bars and restaurants in the vicinity and I was quite surprised by the amount of Street Art around the city centre. All in all, I was well satisfied with where the hotel was situated!
We started off the Friday night at Robinsons Bar, which was just down the road from the hotel. This place was something else, plush did not even begin to describe the lounge and they even had a marble bar! The saloon bar was more like an Irish pub, but filled with Titanic Memorabilia and upstairs there was a pool room and a live music venue called Fibber McGee's. We only stopped in for a pint to start off the evening but we ended up staying for more, before eating in the Bistro (which had fantastic views over the city) and then catching a really tight folk rock band playing in Fibber McGee's. Despite spending the whole evening in one place, it was a brilliant start to my Belfast stag do and we returned to the hotel at just past midnight, I smiled to myself remembering some of the best nights are the ones you don't expect!
After a hearty breakfast we were picked up the next morning for the main stag do activity, which was a visit to Todd's Leap for a spot of adventuring! Todd's Leap was about an hours' drive out into the sticks, but it was well worth the drive when we go there. We started out with 4x4 off road driving. They had a really challenging 8 mile track of inclines, water hazards and mud traps to navigate in Land Rovers, there was an Instructor there to help navigate the trickier parts and I thoroughly enjoyed the experience.
Clay Pigeon shooting was next and Scott took us through the safety briefing and talked us through the protocols. We had a couple of practice shots each and then another 16 shots, by the end of it my shoulder was thoroughly aching but I'd managed to have a lot of fun!
The next activity was amazing! The DropZone! A real highlight of my Belfast Stag weekend! This was basically like becoming a stunt man, jumping off a platform onto a giant airbag! We started off at the lower level to learn a bit of technique before jumping off the 10m high platform, which doesn't look so high from the ground, but wait till you get up there!! We finished off with a go on the 500 m long zipline they had set up, where at some points you are up to 50m off the ground. This was not only exhilarating, but the views were breath-taking as well for a double-whammy! It was a great way to finish off the Saturday afternoon activities and I would recommend Todd's Leap to anyone coming to Belfast on their stag do.
Once we'd got back to the hotel, cleaned up a bit and had some food it was time for our guided bar crawl. We'd booked the bar crawl babes, through the Stag and Hen Experience show us around and they turned up all dressed as German barmaids, which I thought was a nice touch. The first pub they took us to was called The Spaniard, which was an offbeat little bar which seemed to specialise in rum. From there we went round the corner to a place called The Dirty Onion, which somehow managed to mix a traditional pub with a modern vibe. After The Dirty Onion we headed on to the Duke of York, which was a classic pub down an old cobbled road, but really popular, it was heaving when we got there and it was lucky we had the girls to sort our drinks as they seemed to know the bar staff quite well. This worked out in our favour as we seemed to get a ton of free shots here and we were all pretty slaughtered by the time the girls, Vikki and Carole, had ushered us in to a nightclub called Voodoo, which is where they left us. Having a guided bar tour was a great idea for my Stag weekend in Belfast and something else I highly recommend!
I had an amazing time on my Stag weekend in Belfast and even with the cost of the flights over it wasn't too expensive. I found the people really friendly and the nightlife was really lively. Belfast is somewhere I would definitely go back to!
The Stag and Hen Experience has been creating the best stag weekends away for over 12 years, so, if you're looking to plan a stag weekend package anywhere in the UK or abroad, get in touch on 01202 566100 or via this email address admin@staghenexp.co.uk and one of our expert stag do organisers will help you put together a fantastic stag do for you and your group.