Top 10 Activities for hen Party Houses
Part 2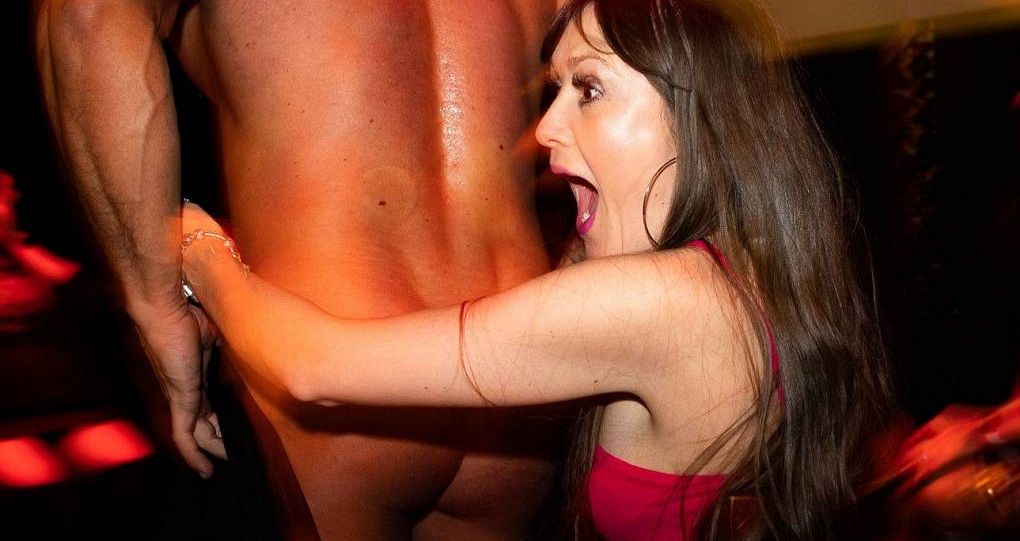 Top 10 Activities for hen Party Houses - Part 2
In part one, we looked at some of our most popular activities that make the perfect addition to any hen weekend choosing to stay in a hen party house. Part 3 can be found here.
In part two we continue our journey of our Top 10 Activities for Hen Party Houses that come to you, saving you travel costs, time and giving you the additional privacy to properly let your hair down! With many of our activities being nationwide, it doesn't matter your choice of hen do location.
Psychic Hen Nights
Our next selection for top Hen do activities for Hen party houses is more than a little bit out of this world and if you are interested in the supernatural or the paranormal then this will be right up your street. For those of you who want to know what the future holds, then we offer you for your delectation, the Psychic Hen Night! This activity very much does what it says on the tin, we send an experienced and renowned psychic to join you and the girls for a night in with a difference! This is one Hen do activity which will have you talking for years to come, as our psychic's uncannily accurate predictions take shape over the years! You will probably have a pretty clear idea on who in the group is next to be married, but do you want to know who will be the first to have kids? Do you want to know how many children that you will have? Is there a tall, dark handsome stranger in any of your friend's futures? The answer to all these questions are out there and our psychics will bring you those answers through a variety of mediums, with crystal ball reading, tarot readings, palm readings and sometimes even tea leaf readings. If you are looking for an enormously entertaining event for your Hen do weekend, then we highly recommend the Psychic Hen Night as an ideal activity for your Hen party house!
Dance Class
Your weekend in a Hen party house doesn't have to be all about eating and drinking, giggling and gossiping and of course ogling naked men, it can be about dancing as well! When you are on your Hen do, you and the girls are probably going to want a night on the town at some point, so why not get some preparation for the dance floor in with one of our Dance Classes? For this activity we send to you one of our experienced and qualified dance instructors who will help you girls develop a unique routine based upon your chosen dance style and do we have a fantastic range of dance styles for you to choose from? Well of course we do! If you are fans of Abba then there is an Abba dancing class, if you love Michael Jackson and his music, then you can take part in a Thriller dance class. Fans of Bollywood musicals can take a Bollywood dance class, or if you are into hip hop and street dancing then these classes can be arranged. In fact we offer all manner of dance classes from Grease to Glee and from Flamenco to Fame. If you and your girls want to develop an ace dance routine to wow the other club goers, whilst having some fun and getting a bit of mood-elevating exercise at the same time, then the dance class is a hen party house activity that you should give serious discussion to with your ladies as it is always a hit!
Cheeky Butler
Moving along to our next activity, which is absolutely ideal for Hen party houses and one of our bestsellers, we would suggest to you that you liven up your weekend with one of our Cheeky Butlers. For those of you not in the know, a Cheeky Butler is a fit, handsome and charming man, kitted out in a collar, cuffs and bow tie, with only a short apron to cover his modesty! Our Cheeky Butlers will undertake all sorts of household tasks, from hoovering to washing up your dirty dishes, serving food and drinks to you and your guests and undertaking any other butlering duties that you might have for them, such as greeting guests or answering the telephone. The Cheeky Butler can also work in conjunction with the Cheeky Mixologist, serving the cocktails he prepares for you, making a Cocktail Party with a difference, and also combines very well with the Private Chef for a Hen party dinner that you will always remember. A Cheeky Butler will give a naughty edge to any girls' night in and our Butlers are always a big hit. For the smaller groups, one Cheeky Butler is entirely sufficient, however if you have a larger group then we would recommend additional Butlers to make sure no one misses out on the fun!
Stripper
Here at the Stag and Hen Experience we are very much traditionalists and what could be more traditional than a Stripper at a Hen do? In fact, we believe that not having a stripper at a Hen party is like having strawberries without cream or champagne without bubbles, it's just not the full monty experience! This might be the Hen's last chance to drool over a gyrating, naked, hunky male body that isn't her future husband's, so you certainly can't deny her the opportunity! Hen party houses are absolutely ideal venues for having a Stripper perform, as some licenced venues will not allow nudity on the premises and hotels can be a bit funny about naked men in the common areas, whereas the Hen party house gives you the privacy to enjoy the show without interruption. If you have any specific costumes that you want your stripper to wear, such as a sexy policeman, a hot fireman or maybe even Elvis, just let us know and this can all be arranged!
Crafternoon
The last of our top 10 activities for Hen party houses covers a wide range of themes and therefore gets a section all to itself. This chilled, social and creative hen party activity is perfect for groups that like to get creative, so if you're a crafty group who'd like to create some wonderful keepsakes of your hen weekend, please click here for a run down!
The Stag and Hen Experience has been creating the best bespoke hen weekends since 2009, so, if you're looking to plan a hen party anywhere in the UK or abroad, get in touch on 01202 566100 or via this email address admin@staghenexp.co.uk and one of our expert hen do organisers will help you put together a fantastic package for you and your group.