10 Hen do accessories
Essential adornments for your hen weekend.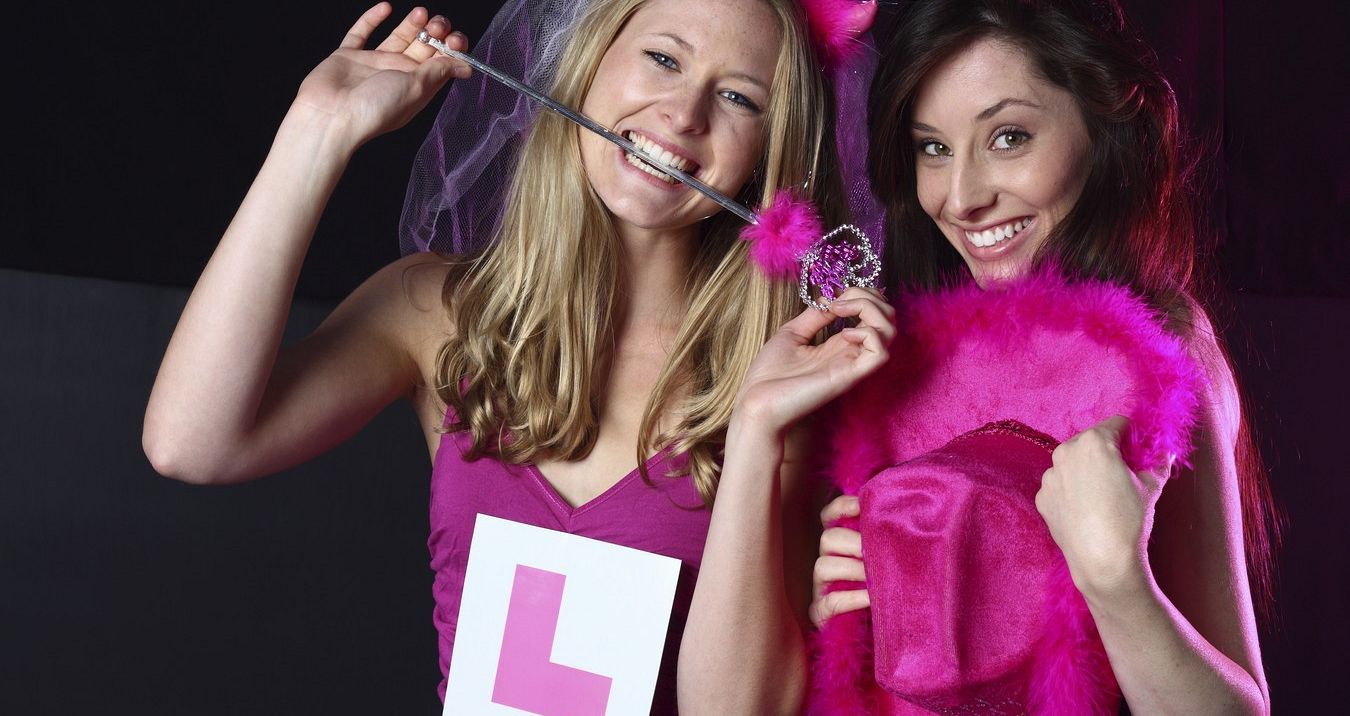 10 Hen do accessories.
Once you've got your Hen do all booked up, it's time to get ready for the big weekend. "But what accessories do we need?" We hear you cry, well to help you along with your accessorising, here at the Stag and Hen Experience, we have our carefully considered suggestions for 10 Hen weekend accessories to make your big weekend complete:
L Plates
L plates are an essential item for your Hen do and therefore number 1 on our list of 10 Hen do accessories. How is anyone supposed to know who the Hen is if she hasn't got her Learner plate? These L plates signify that a woman is a Learner at marriage and hasn't yet passed her test i.e. got married. More to the point, when she is wearing her L plates, guys know that she's a bride to be and therefore they are really going to have to up their game to get anywhere with her, almost guaranteeing her ardent male admirers all evening!
The Garter
The garter is next on our list of 10 Hen do accessories. The garter is a classic wedding accessory that has been used since the Middle Ages, however more recently it has been suborned by Hen do's to jazz up their outfits and is now almost traditional for Hen parties. These racy items were originally used to hold up ladies stockings, however now the bride can select from a wide variety of garters, including personalised ones and even willy garters, to really accessorise her outfit.
Sashes
Sashes are important so they are our next pick in our selection of 10 Hen do accessories. No Hen weekend is complete without an eye-catching sash, because how else are the guys supposed to know that you are a Hen party if you are not all wearing sashes? This also helps identify who is the Bride to be, Maid of Honour, Bridesmaids and the Mother of the Bride, in case anyone forgets. Fortunately there are a fantastic variety of classy, sassy or naughty sashes available for you to choose from and these handy items are also really useful for spotting other members of your group in pubs and nightclubs!
Headgear
Another item that helps you stand out in the crowd and is good for identifying your fellow Hens and therefore belongs in our selection of 10 Hen do accessories is Hen Party Headgear. A traditional favourite with Hen parties is the Tiara, although amusing or crude headbands are also popular. Some Hen do's go with devil horns for their headgear and floral crowns can often be a favoured choice There is a wide variety of Hen Party Headgear available online to choose from depending on your preference.
T-Shirts
Hen do T shirts and matching Tops have to make our selection of 10 Hen weekend accessories. These can be personalised so that we know that the difference between who is attending "Helen's Hen Do 2022" and who is a member "Megan's Hen do 2022" and also so that we know the hilariously rude nicknames you have for each other. You can even have the Bride-to-be's face on them if you want to make her the centre of attention. Hen do T-shirts are kind of a must these days for the discerning Hen party.
Games
We think that Hen do Games have to be included in our 10 accessories for hen dos. There is no better way for all the girls to get to know each other that to sit down with a drink or two and giggle their way through some rib tickling Party Games. Favourite Hen do Party games include Mr and Mrs, where you find out how much the Bride-to-be really knows about her husband-to-be, or maybe Hen Party Dares, where everyone puts a dare in the hat and you find out who of your group really is daring. There are a huge variety of games you can play which don't require any expensive outlay on equipment, it's just down to you to decide which are the right ones for your Hen weekend.
Badges
Hen do Badges are another item we think should be included as one of our 10 Hen do accessories. If the L-plate, sashes, headgear and matching t-shirts aren't quite enough to make you stand out as a Hen party then why not complete the ensemble with some fetching Hen do Badges. These can be personalised to your taste, whether that be clean, risqué or outright obscene.
Make some Noise!
Now that everyone can see that you are a Hen do when you hit the town, the next suggestion for our 10 Hen do accessories is something to make sure that they can hear you coming as well, after all the best parties are the noisiest. Hen do whistles for the girls! These can be just a simple whistle or maybe a L-plate whistle, possibly even a willy whistle, whichever way you decide to go with it, no one is going to forget your around when you've got your whistles!
Novelty Straws
As a rule, Hen parties tend to be a good excuse for a drink with the girls and cocktails are always a popular choice. What better way to drink your cocktail is there than with a novelty Penis straws? These items should be included on our list of 10 Hen do accessories simply for pure amusement value.
Willie Shots!
Our final entry for our selection of 10 Hen weekend accessories is the Penis shot glass. If you are going to be drinking cocktails through Penis straws and doing shots on your night out then why not get yourself some Penis shot glasses to really get yourselves in the mood for some uproarious fun. A quick search online will bring you up a huge selection for you to choose from, ranging from cheap plastic glasses upwards.
There are plenty more than 10 accessories for hen dos accessories to choose from, these are just a selection of our favourites, although an honourable mention should go to other accessories for Hen dos items such as handcuffs, inflatables and novelty naughty sweets which are also popular with Hen parties.
The Stag and Hen Experience has been creating the best bespoke hen weekends since 2009, so, if you're looking to plan a hen weekend package anywhere in the UK or abroad, get in touch on 01202 566100 or via this email address admin@staghenexp.co.uk and one of our expert hen do organisers will help you put together a fantastic hen weekend package for you and your group.