5 Free and cheap things to do on your Manchester Hen weekend
There's loads to see and do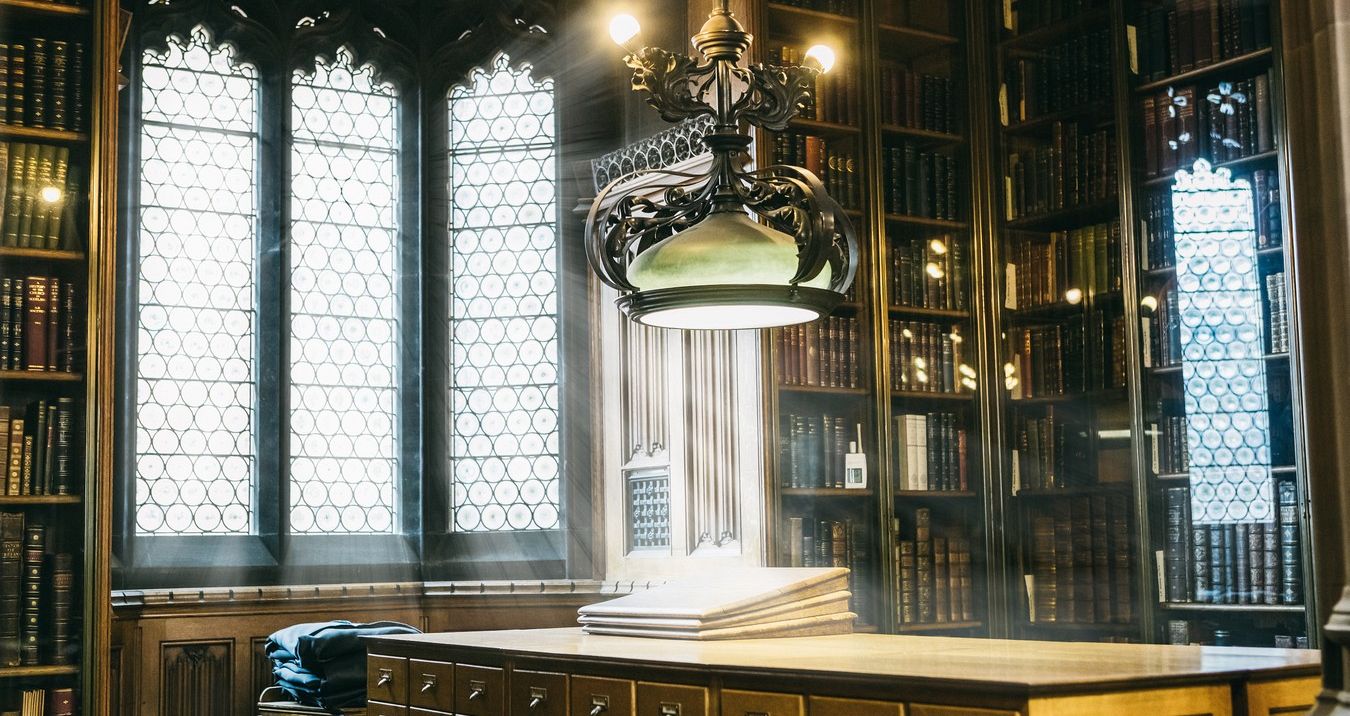 Pictured: You'd be forgiven for thinking it's Hogwarts, but it's the charismatic John Rylands Library. Definitely worth a visit.
5 Free and cheap things to do on your Manchester hen weekend
Manchester is a really popular city to visit for Hen parties. This lively vibrant city has it all for Hens, there are loads of trendy bars, busy nightclubs and restaurant for every type of food imaginable, the city has some fantastic architecture and if you are looking for shopping opportunities you aren't going to be disappointed. There is no shortage of accommodation, from private houses to budget hotels, there is something for every budget. Big city hen weekends aren't cheap though so here are our suggestions for 5 free and cheap things to do on your Hen weekend in Manchester.
Go to John Rylands Library
OK, so going to the library with your girls is probably not Number 1 on your list of free and cheap things to do on your Manchester Hen weekend, however John Rylands Library is a little bit more than just a library, not just arguably one of the finest collection of books and manuscripts in the world, but also a fantastic example of neo gothic architecture. Many people compare John Rylands Library to a real life Hogwarts with its cathedral like grandeur, so check it out for yourselves and see what you think!
Check out the Northern Quarter
If you have free time to fill on your Hen weekend in Manchester we recommend a visit to the Northern Quarter. The Northern Quarter is Manchester's self-styled creative quarter and is centred on Oldham Road, bounded by Piccadilly Station, Victoria Station and Ancoats. The Northern Quarter is Manchester's centre for alternative culture and has a wealth of vibrant Street Art for those Instagram moments with your Hens! The Northern Quarter is filled with back street fashion designers and retailers, bohemian bars and is a mecca for record collectors. No visit to the Northern Quarter is complete without a visit to Afflecks. This former department store is now a multi storey emporium with over 70 businesses catering for every sort of alternative taste from wellness to K-Pop and Star Wars, vintage clothing, retro games, tattoos and piercing, and, of course, second hand records! Admission to Afflecks is free but you will likely come out with bags full of items that you never even knew existed! If you are looking for free and cheap things to do on your Manchester Hen do you can always start your search in the Northern Quarter, although what you spend when you are there is down to you!
Take the Free Walking Tour of Manchester
If you want to familiarise yourself with Manchester on your Hen weekend then take the free Walking Tour of Manchester. This activity for your Hen weekend does what it says on the tin! This Walking Tour is for free (although tips are welcomed)and is guided by Mancunian history graduates to give you an entertaining and informative history of Manchester, in addition to a tour of its best known attractions and hidden gems. You don't have to book for the free walking tour, you just need to turn up at the Alan Turing Memorial where it starts every day at 11am. In addition to the history lesson, the tour offers some fantastic photo opportunities for Instagram and the chance to see Manchester from the point of view of a Mancunian, as well as some top recommendations from local experts. If you and your Hens are interested in finding out more about Manchester on your Hen weekend, we highly recommend the Free Walking Tour of Manchester.
Hike in the Peak District
If and your Hens are after some fresh air and scenery to blow away the cobwebs of a wild night out, then why not take a hike in the Peak District. A train to the National Park will take about 45 minutes, giving you and your Hens an opportunity to enjoy the breath-taking landscapes and the glorious views. A hike in the Peak District is not only fresh air and exercise; it is also a chance for your Hens to spend some quality time together without any of the distractions of the big city. Although this will cost you a return ticket it is still a good cheap option for your Hen weekend in Manchester.
See the sunset at Cloud 23
If you want to get some memorable photos for your Hen weekend and enjoy a view that you will never forget, then a sunset drink at Cloud 23 is a must. This is only technically free, as it costs nothing to go into the bar, however the drinks are not free, and neither are they particularly cheap! Why Cloud 23? Cloud 23 is located on the 23 rd floor of the Beetham Tower, the tallest skyscraper in the UK outside of London and has panoramic wall to floor windows affording the most spectacular views of the city of Manchester and on a clear day it is said you can even see Mount Snowdon! Sunset at Cloud 23 will provide you with some great Insta-friendly photos of amazing views for the cost of a drink, so if you are looking for something extra special for your Hen weekend in Manchester, then give it a try!
These are just five of our favourite free and cheap hen weekend ideas to do in Manchester and there are loads more to choose from, if you are into Art Galleries, then the Whitworth Art Gallery gets an honourable mention, and for those rainy days Manchester has no shortage of Museums. All in all, if you are looking for free and cheap activities for your Hen weekend, then Manchester comes up trumps.
The Stag and Hen Experience has been creating the best bespoke hen weekends away for over 12 years, so, if you're looking to plan a hen weekend package anywhere in the UK or abroad, get in touch on 01202 566100 or via this email address admin@staghenexp.co.uk and one of our expert hen do organisers will help you put together a fantastic hen weekend package for you and your group.