Activities for your Bournemouth Hen Do
Five of the best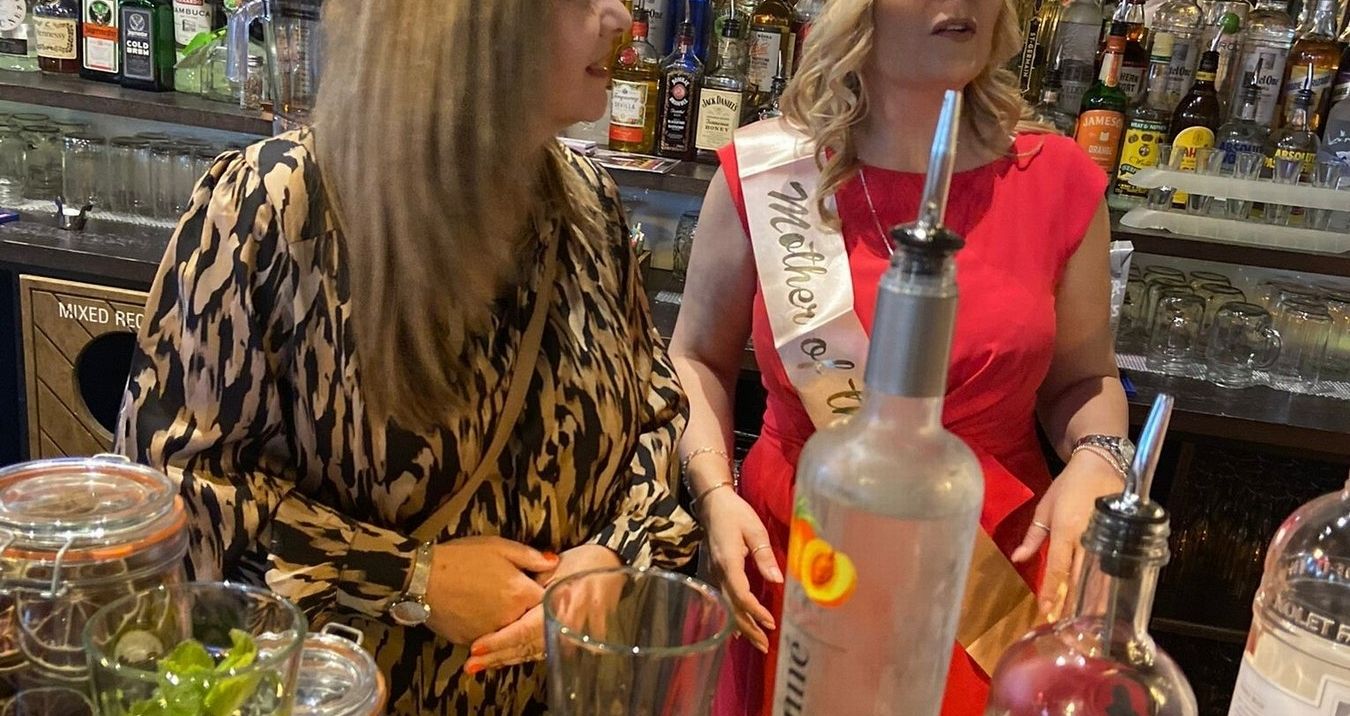 Top Five activities for your Bournemouth Hen Do
Bournemouth is one of the best places for a hen do, and has been top of many "perfect hen do destination" lists for many years. But just why is that? Well, to start with, the accommodation is plentiful, the bars are award-winning and the beaches are some of the most beautiful you'll ever see in the UK.
But what about the activities? We all know that the quality of any hen do is linked to how good any of the activities you can do are, and the good news with Bournemouth Hen Dos is that you have a huge array of activities to choose from – over one hundred and ten at last count! Don't worry if that seems like an impossibly large number to choose from, we are here to help you identify the top five activities for your hen weekend.
Cocktail Making
Ideal for: People who like drinking
Cocktail Making is one of those hen do activities that almost doesn't need to be mentioned anymore. It has been the most popular activity available for many years, and gets so many bookings that if you haven't been on a hen do with cocktail making as your activity, then you certainly will do soon. But why is it so popular? It's simple really. Everyone likes to have a drink on a hen do, and this activity combines drinking with learning a new skill from a trained specialist.
The mixologists don't just teach you how to make the cocktails though - they keep you entertained, play games with you and ensure that you have the best possible time throughout the activity. Doesn't that sound amazing?
Gin Tasting at Ginjams
Ideal for: Everyone who enjoys a glass of gin or two
Gin has enjoyed a huge renaissance in the last few years, going from its old nickname of "Mother's ruin" to becoming one of the most popular spirits on a night out. With that in mind, we teamed up with a local gin bar to offer some amazing tasting options on your Bournemouth Hen Do.
There are a few different versions of the activity, allowing you to tailor your perfect gin tasting session for the girls. There is the gin tasting game, where you get to try five different samples of gin and you have to identify what flavours they are – perfect for people who want to expand their taste range. If you are a group of gin connoisseurs and fancy something more tailored to you, there is the "Gin education" package where the expert gin host will talk you through eight different gins while you get the chance to taste them.
The last option is the more informal tasting session, where you can try as many of the gins at the bar as you want (there are usually fifteen available) spread over a two hour slot. This means that the choice as to what to try next is yours, rather than you being told you have to taste certain gins.
Inflatable Waterpark
Ideal for: Those of you who are full of energy and enthusiasm and fancy something a bit different
For some groups, the idea of finding something outside the box is part of the appeal of going on a Bournemouth Hen Do. After all, if you are bothering to travel and be away for the weekend, you should really be embracing all of the possibilities available to you, shouldn't you? The good news is that the inflatable waterpark is a Bournemouth exclusive, and it is absolutely worth your time.
Whether you are bouncing on the trampolines, attacking the slides or clinging to one of the rocking obstacles, it's an experience you'll never repeat elsewhere. It's competitive too (which a lot of hen dos like), and you'll have to take on the challenge to see if you will be successful or if you'll suffer from a total wipeout!
Peachy Queens
Ideal for: Ladies who want to lounge in one of the classiest joints in town
Peachy Queen is an amazing new venue for cocktails and other drinks in Bournemouth. Influenced by the famous Victorian actress, socialite and general "it" girl Lille Langtry, this venue can offer you the chance to relax and drink in one of the most luxurious venues possible.
The bottomless brunch (with free flowing prosecco) is one of the popular options here. Because we all know that you have to eat on a Bournemouth hen do, so why not make the most of that by ensuring that you are drinking to excess and generally having a good time while you do so? They also serve some of the most amazing cocktails you've ever seen, so whether you want a Pornstar Martini or just a vodka and orange, you'll get some of the most perfect drinks you've ever had on your visit to Peachy Queen.
Speedboat Hire
Ideal for: Adrenaline Junkies who want to clear their heads
It's a well documented fact that the worst thing about a hen do (apart from having to go back to reality at the end of it) is the hangover that you normally have on the Saturday morning. While there are many suggestions for how best to get rid of a hangover (coffee, greasy food, going for a run, etc), it has been scientifically proven (by us, while hungover) that the best way to clear your head is to inhale the sea air while being zoomed around at speed.
With those two requirements in mind, we present Speedboat hire. This activity is perfect for clearing out any cobwebs and allowing you to take in the beautiful Bournemouth Coastline from a different point of view – out on the water. You'll be enthralled and excited by the activity, and by the time you return to dry land, you'll be ready and eager to face the rest of the day.
So there you have our top five hen do activities for your Bournemouth hen do. Have we missed something obvious? Have you been on a Bournemouth hen do and taken part in an activity that you think should be listed here? Then just get in touch and let us know, and we'll add it to the next one of these lists that we do.
The Stag and Hen Experience has been creating the best bespoke Bournemouth hen weekends since 2009, so, if you're looking to plan a hen weekend package anywhere in the UK or abroad, get in touch on 01202 566100 or via this email address admin@staghenexp.co.uk and one of our expert hen do organisers will help you put together a fantastic hen weekend package for you and your group.