Albufeira Stag Do
My superb stag do in Portugal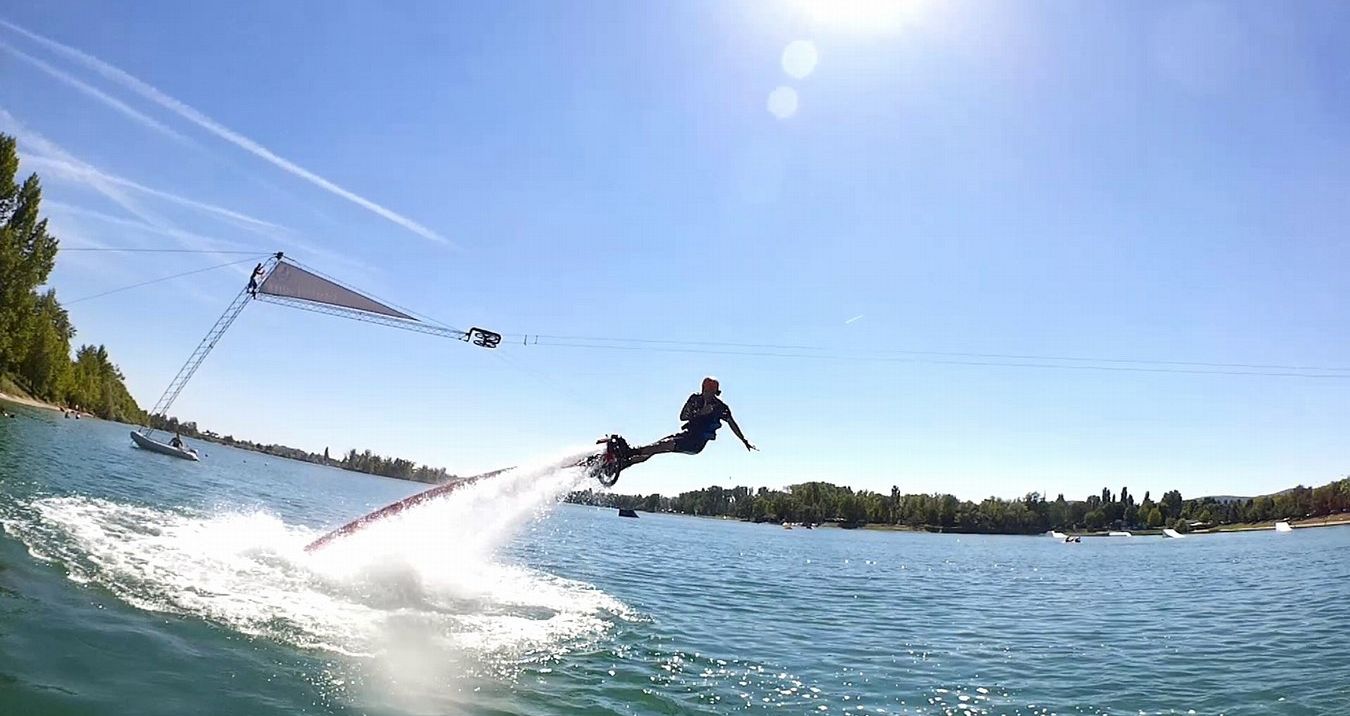 Albufeira Stag Do
In our regular series of blogs featuring our customers real stag do stories, we hope to give you an example of what other likeminded stags have booked for their weekend away. Todays blog is from Kieran, who enjoyed his stag weekend in Albufeira, Portugal a popular tourist destination on the Algarve. Hopefully this will give you some more information of what Albufeira is like for a lads weekend away and give some further stag do ideas Albufeira if you're planning an amazing weekend away in the sun at this superb destination. If you are interested in other destinations, either in the UK or abroad you can check out some of our best stag do locations.
For my mate Kieran, nothing beats a beach holiday. While he also enjoys visiting cities, exploring, and drinking heavily, his primary desire for any time away is to spend it at a beautiful beach location, with plenty of options for getting out on the water, and plenty of places for a pint or five in the evening. He's always been like this, so it was pretty easy to figure out what kind of Stag Do I was planning for him, the only question was where do we go?
After all, he's been to most of the typical French and Spanish beach destinations, and I wanted this weekend to be special – to be something he always associated with his final weekend of freedom. So with all of that in mind I was scouring websites looking for the best beach stag do destinations, and one option kept repeatedly popping up – Albufeira.
Now I didn't even know where Albufeira was until I googled it, but it's a city on the coast of Portugal that has a huge tourism industry which is growing every year. A little more research established that it's easy to get to as well – with flights from our local airport multiple times a day. The last piece of the puzzle was, of course, the cost – and I was pleasantly surprised to find out just what great value for money a Albufeira stag do was.
Before long, we were all at the airport, enjoying a drink and getting ready to board a plane for what we were hoping would be the best weekend of Kieran's life – and I'm glad to say that no-one was disappointed! Even the act of just getting off the plane into some 30 degree weather made us feel like the journey had been worth it – and that's before we even get into the beautiful views that you drive past on your way into Albufeira itself.
We were staying in some apartments which meant that although we were broken up a little (as some of the apartments slept four of us and one slept six), it did mean we had communal space to meet up and hang out in – when we weren't at the pool or the beach, obviously!
If you are going to go abroad for a Stag Do, then it's worth going for as long as possible, which is why we had all managed to wangle a three nights / four days stay out there – meaning that we could do everything we liked while not feeling like we had to pack activities in for every hour of every day. While Kieran was very keen on hanging out at the beach, he did also want to do some activities that we would all remember, so we did book three daytime activities that really suited the sort of thing that he loves to do.
Beer Bike – This is one of those activities that is always fun even if you've done it before. Some of us had done it on my own stag do in Berlin a couple of years before, but for the rest it was a new experience – and one that everyone really seemed to like! Mind you, there's nothing to dislike about it really, as it's a tour around the city you are spending the weekend in, with a beer in hand as you see it. Sure you have to pedal a bit (while the barman steers), but by and large it was a great way to get the weekend off to a fabulous start.
Jet Skiing – Kieran's always loved the idea of going Jet Skiing, and for one reason or another it's never really happened for him before. So it was obvious that this was going to be a centerpiece of his Albufeira Stag Do, and I'm really glad that it was. I've never seen him so happy and excited as he was when he was finally allowed to be behind the handlebars of one of those mean machines, letting it rip as he zoomed around the beautifully still ocean.
Waterpark - Sometimes you just want to act like big kids when you are away with the lads, and given that we were all spending a long weekend in the baking hot sun, visiting the world famous waterpark seemed like an absolutely perfect plan, and it really was a great idea. This waterpark makes the ones you may have visited at popular UK destinations seem underwhelming and just a bit crap. Honestly, I loved this (and I wasn't sure that I would), the combination of cold water in the slides and the boiling hot sun meant that a visit to the waterpark was the high point to our Sunday – plus it helped get rid of our hangovers a treat!
But obviously it's not just the activities that are an essential part of an Albufeira Stag Do – what did we get up to in the evenings? Well, quite a lot as it turns out! Albufeira has a strip (Avenida Francisco Sá Carneiro to give it it's full name), and while it may be a little way outside of the actual city centre, this is the hub of the nightlife in Albufeira. We spent a LOT of time here, enjoying the many bars, nightclubs and open-air dancefloors.
Another great thing about having your Stag do in Albufeira, is that a LOT of ladies seem to have their hen do there. Those of us who were single on the stag do ended up chatting away with lots of beautiful women who helped ensure we all had the best possible time – in fact, one of the lads (Richard) had such a good time with the girl that he met, that they are now regularly meeting up back in the UK – we've already joked that if they get engaged we are going to have to go back to Albufeira for HIS stag do!
To put it bluntly, an Albufeira Stag Do has everything you could possibly want if your stag is the sort of guy who enjoys beaches, sun and watersports. I can't recommend it enough.
The Stag and Hen Experience has been creating the best bespoke hen weekends since 2009, so, if you're looking to plan a hen weekend package anywhere in the UK or abroad, get in touch on 01202 566100 or via this email address admin@staghenexp.co.uk and one of our expert hen do organisers will help you put together a fantastic package for you and your group.