Barcelona Stag Do
Superb City for a stag weekend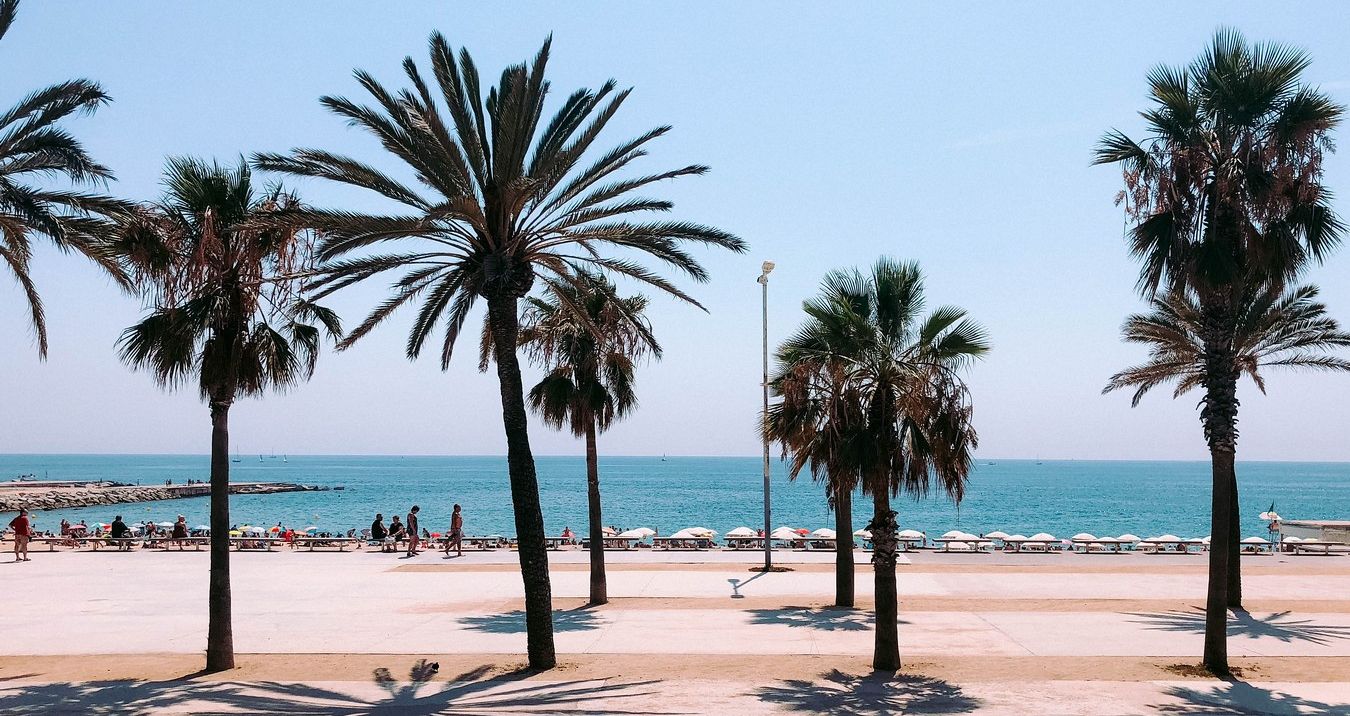 Pictured: La Barceloneta, near the Gothic Quarter is perfect to relax after a night out in the city.
Barcelona Stag Do
In my younger years, I was a big clubber. I would go clubbing every weekend, Fridays and Saturdays (and any other evening in the week that had a special event that looked good). In other words, I spent most of my early twenties dancing, drinking or hungover. As life took over and my career and family life expanded, this part of me obviously became less common. I didn't go out every weekend, just a couple of time a month – and recently it hadn't even been that often.
I don't regret it, as the other parts of my life that take up my time now are much more rewarding, but you do sometimes find yourself regretting things you never got to do in your carefree years, and I always regretted that I'd never been to Ibiza, but with the recent restrictions put in place by the Local Government regarding alcohol and groups, we decided to bin the idea off and go somewhere which gives you everything that Ibiza does and the stag do location we chose, was Barcelona.
We were flying out on a Thursday, at the reasonable time of around 1pm – there were earlier flights we could have considered, but we're all in our thirties now, and the era of getting middle of the night 'red eye' flights is long gone. We prefer just a little comfort. (Not too much, we still flew with a budget airline, but you know what I mean). On arrival, we were ferried to our stag apartments, and I was delighted to find we had two apartments of four apiece – which gave us enough space to breathe, but didn't mean we were all segmented like you would be in a traditional stag hotel.
When I asked the best man what the plan was going to be for the rest of day one, he just smiled and said "We're going to chill by the pool for a few hours", and to be fair to him – that's exactly what we did! An afternoon by the pool with a few beers and some relaxation, and then night one was what we've always termed an "investigative" night – we went around to a bunch of different bars to see what they were all like, then fell into a small but enthusisatic club where we danced until our feet were sore. Then it was back to the apartments.
Day two, however, was due to be a bit more intense. Simon had been repeatedly referring to the first night as "warm up night", so once we were all awake and with it on day two, he told me what was going on – it was time for a bit of stag punishment. We were off to airsoft. Airsoft is a running joke between me and my mates, as I tried it once with a bunch of them and was so terrible at it that I swore I'd never do it again. But here I was, in boiling heat, getting all geared up and ready to battle once again. I don't know what was different to my previous experience, but even though I was getting shot from all angles, I had a really good time on this airsoft, and that amazed me. It didn't surprise Simon though, who was grinning from ear to ear and just said "I knew you'd like it eventually!" I can't stand people being cocky, so then I accidentally shot him in the ass, just for fun.
Night two was when I knew things were being ramped up a bit. We had an organised bar crawl, run by a really friendly guy (whose name I have completely forgotten – but if you are reading, THANK YOU), who showed us around an almost entirely different selection of bars to those we had seen on night one. These were some busier bars, some of which were absolutely packed out, and all of which seemed desperate to impress us with shots galore. I lost track of how many bars we visited, before we found ourselves in an underground club that seemed to have an amazing reputation (which was well deserved based on our night there!) Unlike night one, where we'd staggered home at a semi-reasonable hour, we were still dancing when the sun came up and got breakfast on our way back to the apartments before crashing out completely.
We didn't wake til mid-afternoon, but Simon just smiled and said it was all part of the plan, which he then outlined. This was superclub night. We were off to one of those giant clubs I had only ever dreamed of in my twenties. As is the right and proper way for a night like that, we spent the afternoon and early evening just chilling by the pool, before heading out to grab some food (our first proper sit down meal) and then finding a bar near the superclub for a few drinks until it was time to go in.
I can't put into words how great this night was. It's hard to describe what an amazing feeling it is achieving something that you've wanted for over a decade. And yeah, it was just a night out at a club, but it was the sort of club I never thought I'd get to visit, and thanks to my friends, my family and the wonderful guys and girls at the Stag and Hen Experience, I got to live my dream, and it was absolutely worth it.
Day four was rest and relaxation again, with a night out visiting as many bars as possible, and then we jumped back on a plane on the Monday and found ourselves back in reality by lunchtime. I could never have imagined that I would have such a perfect stag do, and that I would get to fulfil a lifelong ambition to visit one of Barcelona's amazing superclubs. Thank you so much to everyone involved, and if you are thinking of having an Barcelona Stag Do, I can highly recommend it!
.
The Stag and Hen Experience has been creating the best stag weekends away since 2009, so, if you're looking to plan a stag weekend package anywhere in the UK or abroad, get in touch on 01202 566100 or via this email address admin@staghenexp.co.uk and one of our expert stag do organisers will help you put together a fantastic package for you and your group.