Beer Prices on your Stag Weekend abroad
Part 2 of our Beer Price guide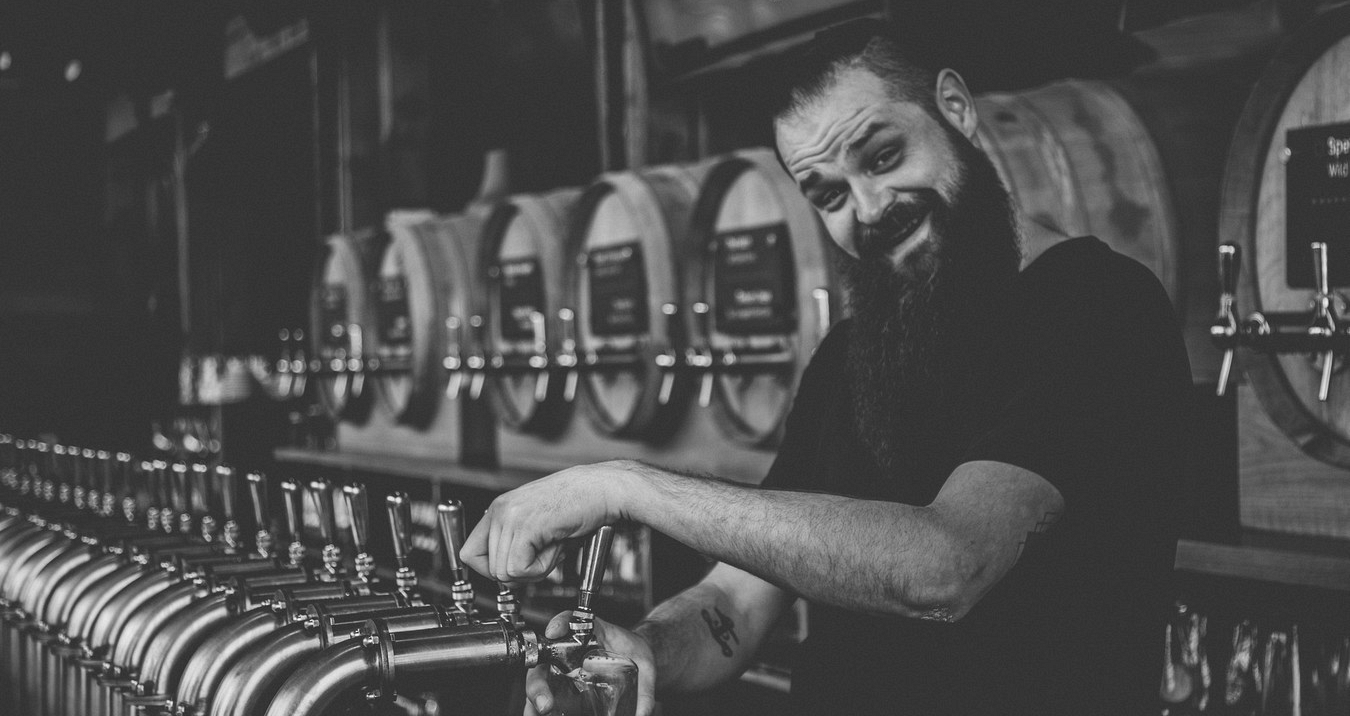 Beer Prices Abroad on your Stag Weekend – Part Two
Following on from the first half of this entry, we thought it was important to finish it off so that you can see all the beer prices for all the destinations we offer – after all, this is essential information to anyone planning a stag do!
HUNGARY:
Destination: Budapest
Budapest is one of the cheapest European Stag Do destinations for beer, as you'll find yourself spending just £1.30 or so per half litre of beer, which is an absolute bargain. The beer's pretty good as well, so you won't regret it, you'll just want to sink glass after glass of this beautiful amber nectar – and we don't blame you! When we went to Budapest the last time, we drank so much beer that we forgot our own names, where our hotel was and even how to walk. Good times...
REPUBLIC OF IRELAND:
Destinations: Cork, Dublin
From one of the cheapest to one of the most expensive, Ireland has always been a destination with drinks prices that are close to those you would see at home – and with domestic beer costing around £4.40 per glass, this is borne out in our research as well. Not that this should put you off Irish Stag Dos however, as it is one of those destinations that is always worth visiting at least once.
POLAND:
Destinations: Gdansk, Krakow, Warsaw, Wroclaw
Poland is arguably the country that really kickstarted the Eastern European Stag Do craze. For the first few years groups only tended to go to Krakow, then Warsaw, and now we have four Polish cities on the books, each of which has its own atmosphere, feel and good points. One good point that they all share, however, is the price of beer, which tends to hover around the £1.80 mark if you are out and about in bars or restaurants – lets be honest, we'd kill for beer prices like that here!
And that's not the cheapest beer you'll find in Poland. If you want a few drinks in your hotel or apartment, the good news is they can be as cheap as 60p per beer from the supermarket – so there's something for everyone, whatever budget level your Poland Stag weekend is operating at.
CROATIA
Destinations: Hvar, Split, Zagreb
One of our newer destinations, Croatia is well known for its beautiful scenery and amazing weather, as well as being a trendy up-and-coming stag do destination. The beer prices reflect the atmosphere of the country, with approx. £2 being enough to buy you a drink in any of the restaurants or bars in Hvar, Split or Zagreb, and just £1 being enough to buy you a beer from the supermarket.
SLOVENIA
Destination: Ljubljana
Of all of these destinations, the fact that I've been to Ljubljana reasonably recently on a weekend away should mean that I can remember how much I paid for a drink, right? Well sadly (or happily, depending on your point of view), the drinks were so plentiful that I don't remember all the specifics at all, it's just a bit of a hazy blur. I do know that I wasn't bankrupt when I came home, so that was a plus.
A bit of research (and by that, I mean talking to the guys on the ground out there), tells me that half a litre of beer in a bar or restaurants tends to come in at around £2.50 per drink, so while it's not the cheapest of all the options, it's certainly not the most expensive either!
LATVIA
Destination: Riga
Riga has been one of our most popular European Stag Do destinations for ages – it has a great selection of things to do, is very friendly to groups of stags, and the atmosphere is something out of this world. The good news is that the beer prices are reasonable as well, with drinks costing around £3 per drink in bars and pubs, and costing as little as £1.25 if you buy some in the local supermarket.
BULGARIA
Destination: Sofia
Sofia may not have been on the "obvious" list of great stag do destinations with cheap beer prices, but the good news is that it is one of the cheaper destinations for you to consider. Beer prices tend to shake down to being about £1.30 in a bar or restaurant, and half that price again if you are buying beer from a shop, meaning that you'll always be able to find a drink with the loose change you have left in your pocket – a perfect option for any stag do.
ESTONIA
Destination: Tallinn
The last of our fourteen European countries (and 35 European destinations), Tallinn in Estonia is one of those destinations that has always been on our list, and seems to slowly grow in popularity year after year. With beers costing around £3.80 per half litre in the local bars, it's not the cheapest on this list, but also not the most expensive.
And there you have it. A comprehensive list of the beer prices at all of the European Stag Do Destinations that we currently offer. In case you don't remember (or just skim read it all and have ended up at the bottom of the page here), let me provide you with a TL:DR summary:
European Stag Do Country with the Cheapest Beer – It's a tie! Both Bulgaria and Hungary win this one, with prices of just £1.30 per half litre of beer in bars or restaurants.
European Stag Do Country with the Most Expensive Beer – There was only one place that broke the £4 barrier, and that was the Netherlands. But lets be honest – if you are going to Amsterdam on a stag weekend, you aren't choosing that destination for the cheap beer, are you!
I hope that this blog has been helpful for you. Let us know if you'd like us to do more of this kind of thing – comparisons of costs between different destinations. We could look at food, accommodation, activities, whatever you think would help you to ensure that you are planning the perfect European Stag Do.
The Stag and Hen Experience has been creating the best stag weekends away since 2009, so, if you're looking to plan a stag weekend package anywhere in the UK or abroad, get in touch on 01202 566100 or via this email address admin@staghenexp.co.uk and one of our expert stag do organisers will help you put together a fantastic stag do for you and your group.