Best Countryside stag do Destinations
In the UK.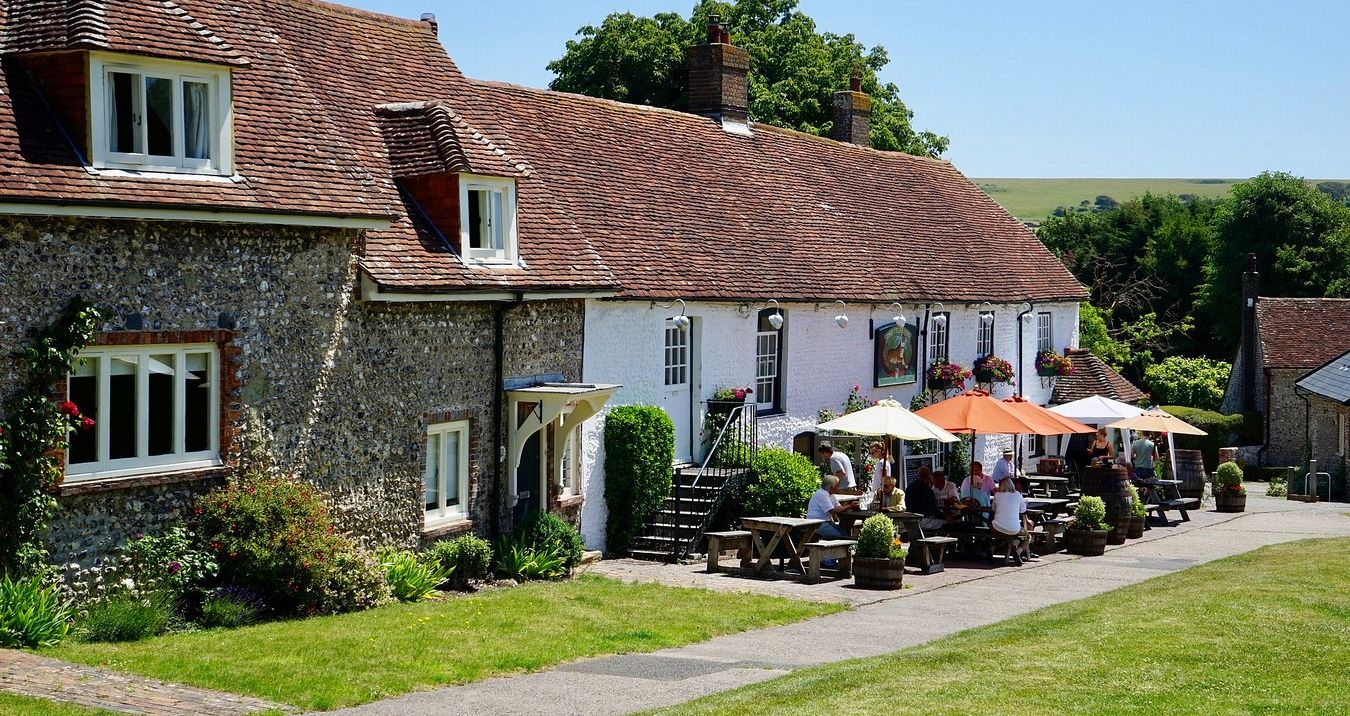 Best Countryside Destinations in the UK for a quiet stag getaway
The fast-paced lifestyle of the city can leave almost anyone burned out and seeking a break from the hustle and bustle of life. So a stag weekend that goes back to quiet and chiller places can be a much needed recharging of batteries, and places that are in the woods, in remote villages or places that bring you back to the olden days (and ways of life).The countryside offers some stunning wildlife, culture, simple life and landscapes and can be a very fruitful and fun stag weekend getaway that might leave you surprised. Part of the charm of a countryside stag do is the accommodation, forget the swish 5 star hotels and check out the bespoke stag do accommodation available in and around the village pubs and beautiful countryside, quaint cottages, camping and glamping take the forefront and that brings a group closer together rather than stuck in hotel rooms where the only communal space is in the bar downstairs! A quiet serene stag do might just be what your group need!
Crail, Scotland
Crail is a charming and picturesque fishing village located in the historical kingdom of Fife which is a 90 minute drive from Edinburgh. It's dotted with charming cottages, cliffs, galleries and other local attractions. Some of these local attractions include historical buildings such as the Tollbooth whose tower is dated from about the early 17th century. The Crail Harbour Gallery and Tearoom is a popular attraction and a perfect weekend stag destination where you can enjoy local artworks and snack on cakes, scones, dressed crab and other delicacies.

Being a fishing village it has its local delicacy of seafood with fish and chips being a popular dish perfect stag weekend fare. In fact, it even has its own food festival where you can enjoy street food, foraging walks, tasting sessions and much more. An excellent and old school stag do that many people would appreciate! Besides engaging with the attractions, Crail also has its scenic Fife coastal path which is just about the perfect place to take long walks. Overall, Crail is an ideal blend of scenery and cuisine and is a must visit if you wish to experience the best of what a Scottish stag weekend has to offer. Perfect for the outdoorsy stag do group.
Kettlewell, England
The Yorkshire Dales in Northern England are known for its beauty and the village of Kettlewell is a prime example. If hikes and bike rides are your cup of tea (seems like a perfect stag weekend activity for those who love the outdoors!), then you will definitely want to explore Kettlewell where spectacular hills and trails are abundant. The National park is at a convenient distance from the village. Accommodation is equally convenient with a diverse set of options including hotels, resorts and local cottages. The Great Whernside is an 8 mile hike with a breathtaking view of the National Park awaiting its peak.

Though there are many nearby attractions, Kettlewell has many of its own as well. It has a model village of the Dales called Ewedale which is a tourist and a stag do favorite which is housed in the national park. Finally, Kettlewell has its own festival called the Kettlewell Scarecrow Festival where you get to make your own scarecrow and hide them on a trail. Then for the next 9 days participants have to find all of the hidden scarecrows. While it's a long and perhaps difficult stag weekend activity, if you're into treasures and solving puzzles, this one's definitely for you!
Beddgelert, Wales
If you are planning on having your stag do in Snowdonia, then you must visit Beddgelert village. The stone-built village is a wonderful blend of nature and culture. Beddgelert is small and cozy with many amenities that stags dos would love, whether it be for accommodation, food or souvenirs and the occasional pint. The region is a paradise for those who thrive in the great outdoors, with climbing Wales' tallest mountain, Mt. Snowdon. It's a great challenge for even the most daring stag do group, but we're sure some of you would be able to scale it.

If that sounds too extreme for you, then you can stroll the nearby trails for equally attractive views.Sygun copper mine is an alternate landmark if you wish to experience something different. Finally, it's not just the natural beauty that's welcoming, but also the people, with the local region having a longstanding tradition of hospitality ensuring that many visitors and stag weekends return again and again.
Bibury, England
The English designer and poet William Morris lived near Bibury village and considered it to be the most beautiful village in England and often walked through its fields whenever he needed to comfort himself. Located in the ever popular stag weekend destination, the Cotswolds, We can see why as it's one of the most photographed locations in the UK. Bibury is a very old village, whose records date back to the 11th century when it was known as Bechebrie. The village is dotted with charming, brown cottages, some of which date as far back as the 16th century and they had supported weavers in the previous eras. A perfect stag weekend destination for history buffs and walkers!

Most of these historical cottages are part of Arlington Row which is one of it's main attraction spots and has a nearby water meadow. Trout is a culinary staple with Bibury Trout Farm serving dishes made from freshly caught trout and visitors can also fish for it themselves. Finally, a major landmark of the village is the Church of St. Mary, which is even older than the village, likely founded in the 8th century. The church's carvings and paintings of the bygone eras of the Saxons, Normans and Early English offer you a rare glimpse of history. Simply put, the village is a magnificent blend of nature and history and perfect for a stag do group wanting to spend there stag weekend in complete tranquillity.
Tobermory, Scotland
Tobermory is famous for being the second in command of the childrens TV show, Wombles, however it's also a harbour village not to be confused with its Canadian counterpart which coincidentally has the same name and is a harbor town. It was first established in 1788. The village is lined up with houses painted brightly in all colors making it picture-perfect. In fact, the location attracted the BBC to film the show Balamory using these colorful houses as the backdrop.

Being the administrative center of the Isle of Mull alongside being a tourist destination, it has plenty of amenities be it accommodation, food, shopping or any other services. Next, it has local wildlife including species such as whales, dolphins, white tailed eagles and seals. Being a harbour village, seafood is abundant with some of the popular restaurants being Cafe Fish, Pier Cafe and the Hebridean Lodge's restaurant. Some of these are pubs as well, and even in the old country, Friday nights in a pub should be in a to-do list for a stag do, so make sure you're hydrated!
Chipping Campden, England
Another historical location is that of Chipping Campden which is a market town in Gloucestershire with over 250 historically listed buildings.The name of the town comes from the old English word cēping which means 'market'.It's dated to be established even before the 7th century although it is most noted for its terraced, long and wide High Street which dates back to between the 14th and 17th century.The gorgeous scenery throughout the year has made visitors dub it as the 'Jewel of the Cotswoods'.

The village has a variety of accommodations including hotels, guesthouses and inns. The village also has its own annual festivals such as Campden literary and Campden music festivals and even the famous Robert Dover's Olympick Games. For experiencing the natural beauty of the Cotswood, you can travel through the Cotswold way, which is a 102 mile walking trail that starts in Chipping Campden and ends in Bath city. Another classic for stag do groups who like to explore the countryside.
The Stag and Hen Experience has been creating the best stag weekends away for over 12 years, so, if you're looking to plan a stag weekend package anywhere in the UK or abroad, get in touch on 01202 566100 or via this email address naomi@staghenexp.co.uk and one of our expert stag do organizers will help you put together a fantastic stag do for you and your group.