Best Dublin Hen Do Activities
5 of the best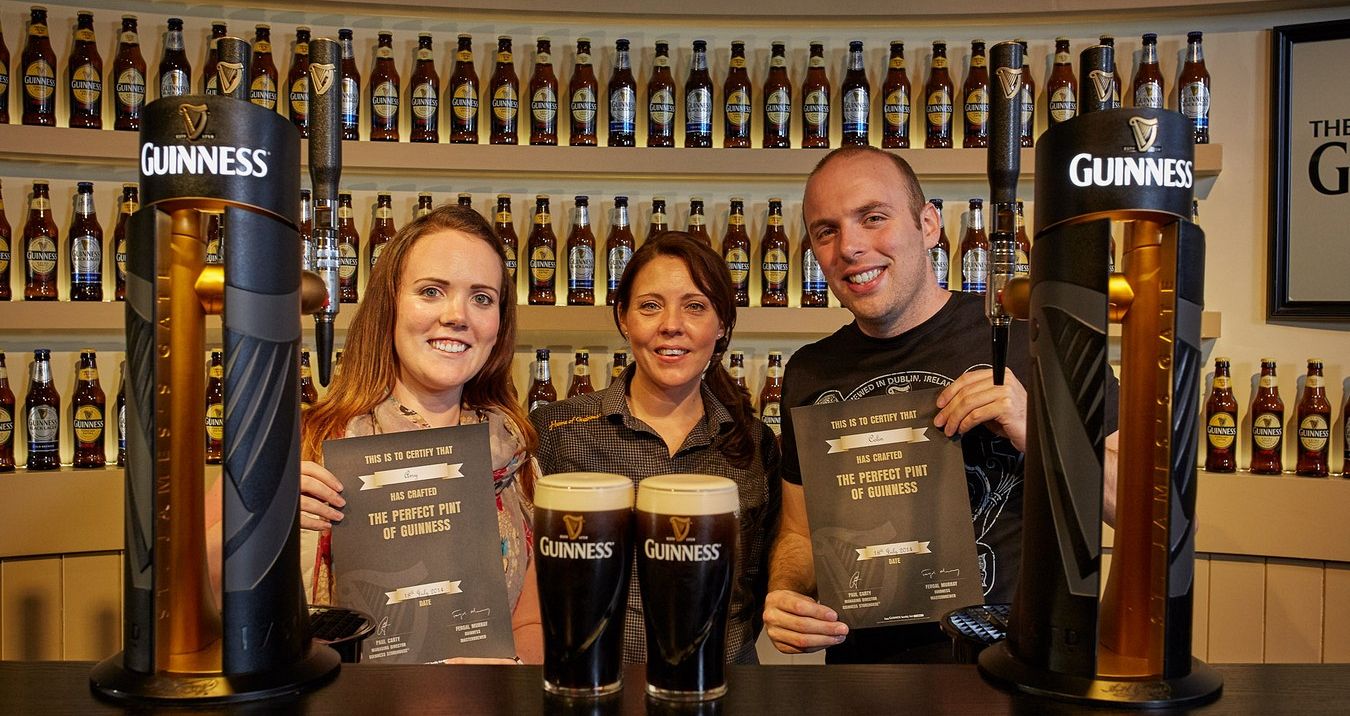 Five of the Best Dublin Hen Do Activities
When planning a hen do, picking a destination is often informed by the activities available at the destination itself. The more (and better) activities that a destination has to offer, the more popular it becomes as a hen do destination. It's very telling that Dublin is one of the top ten hen do destinations, because it shows just how great the activities are in this wonderful city.
With all of that in mind, we thought it was about the sort of time to highlight five of the best hen do activities that we offer in Dublin. Some of these are new, and some have been staples of Dublin Hen dos for many years, but the important thing is that they are some of the best ways to spend your time when celebrating in Dublin.
Insta Tour
Probably the newest activity on our list, the Insta Tour is one of those things that has grown out of society's huge resurgence of interest in photography and showing everyone what you are up to. After all, going somewhere beautiful is great, but it can be even better if you've got photographs showing what you experienced and just what the views were like.
The Insta Tour is perfect for Dublin Hen Dos activity for any group of fashionable ladies. You'll get a ninety-minute tour around the most photogenic locations in the city, and your tour guide will give you loads of tips and tricks to get the best results out of your photographs in this beautiful location. As well as brightening up your Instagram (or other social media), you'll also build a great selection of photos that will remind you of this Dublin Hen Do for many years to come.
Afternoon Tea
No matter what your interests may be, all hen dos love an afternoon tea, and nowhere is a better place to try this than Dublin. This is one of those popular activities that always gets booked up in advance, and for good reason. It is not just about enjoying a relaxing cup of tea, some tasty sandwiches or cakes and pastries that are both delicate and delicious, it is about combining all of these things together into a perfect way for you and the girls to spend some time together.
The most perfect thing about an afternoon tea is that it can be entirely tailored to your requirements for anything and everything you want the hen to experience on her perfect Dublin Hen Do. This activity gives you all a chance to rest, relax, catch up and laugh with everyone – and if you want to give it a bit of extra attiude, why not ask for an afternoon tea to include a bottle or three of prosecco?
Horse Racing
A day at the races is something that has been a part of Dublin Hen weekends for many years. After all, the tradition of getting dressed up and heading off to watch horses race is one of those activities that has long been considered a ladies luxury trip, whether or not you are a part of a hen do.
With that in mind, it is time to put on your finest dresses, grab a big hat and roll yourselves out to the racetrack to swing some sparkling wine, place some bets and just generally live a life of luxury and leisure.
Guinness Tour
When you mention Ireland (and Dublin in particular), the thing that everyone thinks of is Guinness. Yes, it may be a bit of an acquired taste, but it is true that it tastes better in Dublin than anywhere else in the world, so if you haven't tried it there, it is worth giving it a go – and where better to try it than at the end of the world-famous Guinness tour?
This tour will show you how Guinness is made, perfected, and kept, while also entertaining you with trivia and facts around the entire process, as well as the history of this infamous drink. A tour around the Guinness factory will not only give you and the girls the chance to experience every part of the creation process around the actual creation of the drink as well as its many viral marketing campaigns and every other way in which it has touched popular culture over the many years it has been in production.
Cocktail Making
The phrase "save the best for last" is typically used in lists like this, and I'm afraid that I'm going to be as lazy as everyone else and do exactly that. But can you really blame me? After all, if you are trying to find the best hen do activities for a Dublin Hen Do, then it will be no surprise whatsoever to discover that Cocktail Making is the most popular activity option for Dublin Hen Dos and has been for many, many years.
It's very easy to see why. Cocktail Making is a popular activity at any hen do destination, but Dublin really manages to hit it up a notch. You get the chance to do the class on the city's world famous Temple bar, and this atmosphere is something that you'll never re-create in any other location. Cocktail Making in Dublin is simply a step above cocktail making anywhere else, so if you are planning a Dublin Hen Do, why wouldn't you include it?
There you have it – five of the best activity options for you when going on any Dublin Hen Do. Are you currently planning a hen do to Dublin? Has this article inspired you to add one of these options to your plans? Or do you think there are things that we should have included – have you been on a Dublin hen do that incorporated an activity that you think should be on this list? If so, why not get in touch? We're around on Facebook, Instagram and more, so let us know – you never know, make a good suggestion and it may well get mentioned on the next Dublin hen do list that we write.
The Stag and Hen Experience has been creating the best bespoke hen weekends since 2009, so, if you're looking to plan a hen weekend package anywhere in the UK or abroad, get in touch on 01202 566100 or via this email address admin@staghenexp.co.uk and one of our expert hen do organisers will help you put together a fantastic hen weekend package for you and your group.