Best Edinburgh Hen Weekend Activities
Five of the best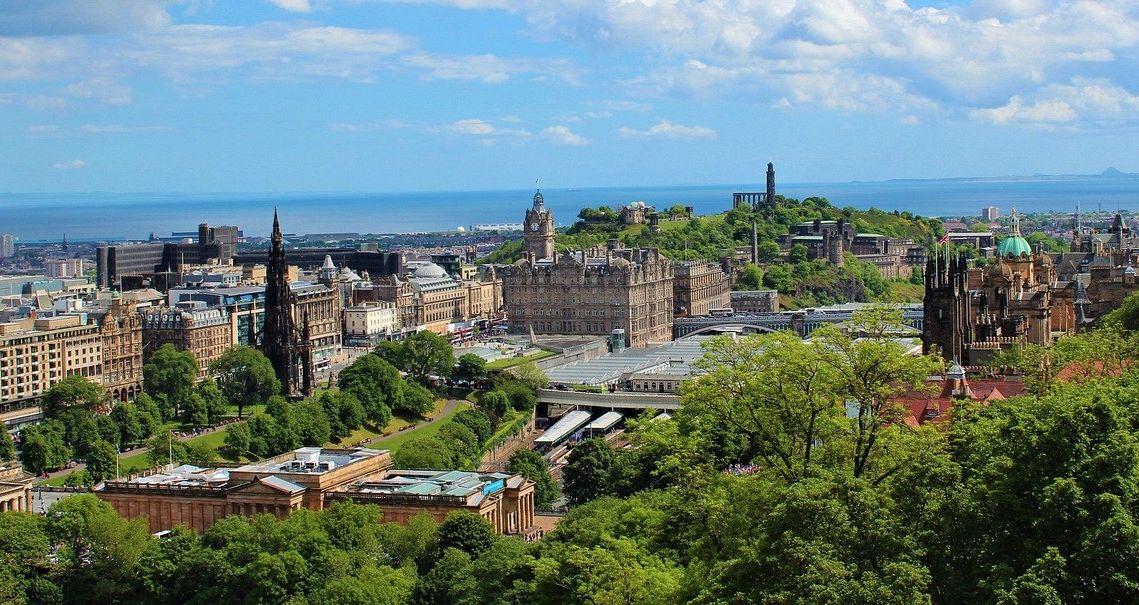 Five of the best Edinburgh Hen Weekend Activities
Edinburgh. A city famous for many things. Great places to drink, great sights, fantastic entertainment – all of which adds up to be the perfect destination for a hen weekend. With that in mind, you won't be surprised to hear that we send loads of groups on Edinburgh Hen Weekends every year, it's one of our most popular destinations! The good news is that we have plenty of experience with this amazing city, so we know the best places for you to stay, the best places for you to drink, and the best activities for you to do in order to create the most perfect Edinburgh Hen Weekend ever.
Therefore (and without further ado), I present five of the best Edinburgh Hen Weekend activities, which all come highly recommended by us.
Gin Cocktail Masterclass
For some hen weekends (possibly most of them), cocktails are an essential part of the entire experience. And while drinking cocktails is great in its own right, making cocktails is even better. So how would you feel if I told that on your Edinburgh hen weekend, you can spend a couple of hours in a great bar being taught how to mix amazing cocktails by some of the best trained mixologists in the country. Couple that with the fact that you'll get to focus on gin-based cocktails, and this sounds like the perfect way to get an Edinburgh hen weekend started, doesn't it? After all, who doesn't love gin?
Mini Highland Games
When you are in Scotland, you should probably spend a bit of time doing what Scottish people do. So if you are looking for a sport to take part in as part of your Edinburgh hen weekend, one that is not too taxing and a good laugh, then the Mini Highland Games is clearly the best option to pick! You'll get to experience such classic Scottish activities like Wanging the Welly and Tossing the Caber, all the while competing with your friends to see who is the best at this ridiculously exciting and competitive sport.
So whether you think you can throw a haggis the furthest, toss a hammer the best or whether you are just sure that you'll absolutely kill it at Umbrella golf, this is the activity for you. It doesn't even matter if it's raining or sunny – in fact, competing in the rain will give you the more authentic Scots experience! If you are after something that requires you all to get just a little bit physical, then Mini Highland games is the perfect activity for you and the girls to take part in for your Edinburgh hen weekend.
White Water Rafting
The most physical activity on our list, and certainly the most exhilarating, white water rafting is one of those things that most people are just a little bit scared of. While reticence can be understood, it should be remembered that these activities are run by qualified and experienced instructors, and that you are in perfectly safe hands – so with that in mind, why not give it a try?
You'll tackle one of Edinburghs finest rivers with nothing between you and the water except for an inflatable boat, but that shouldn't scare you! In fact, nothing is scary when you go white water rafting, it's just the right side of exciting. With up to six of you in each boat, you'll discover the enthralling side of an Edinburgh Hen Do with this classic activity that will keep you on your toes throughout.
Comedy Club
Edinburgh is famous for theatre and for comedy. And while the world famous Edinburgh fringe only happens for four weeks of the year, the comedy scene in Edinburgh is exciting and full of great comedians all year round. You may see some famous faces popping up on the stage to try out some new material, or you may see some up and coming comedians who are so funny that your drink will come flying out of your nose at certain punchlines! Either way, whoever is on stage, you are guaranteed to have a whale of a time throughout, and you'll almost definitely leave the venue with a new favourite.
More than a suggestion, a night at a comedy club is an Edinburgh Hen Weekend staple, and is deemed absolutely essential for any hen weekend worth it's salt.
Cabaret
Occasionally we get people ask us what we mean by Cabaret – but most of you know exactly what we are talking about. You and the girls, relaxing in a packed nightclub venue, with a buffet, some drinks and a show the likes of which you'll never forget (but you almost certainly won't mention to your other halves!) Yes, that's right, we are talking about male strippers. But not just strippers, these guys have a myriad of skills and tricks to show off, which will be both entertaining and exciting. Oh, and did I mention? They'll be doing it wearing little to no clothes as well, which is a definite bonus!
These gentlemen are perfect sights, well built in all the right ways, athletic, exciting and memorable. Whether you just want to sit back and enjoy the view, or whether you fancy trying to get the hen involved in some audience participation (which I am sure she will thank you for), no Edinburgh Hen Weekend is complete without a night at the cabaret.
And those are just five of the best activities an Edinburgh Hen Weekend has to offer. I tried to cover a wide range of activities for you – everything from drinking to rafting, from caber tossing to caber watching – and that's just our top selection. If there's anything else you want to do (or anything else you just want to enquire about), we offer more than eighty other activities in the area, meaning that we can customise and personalise any Edinburgh Hen Weekends that you are after.
That's what is important really – it's what YOU want to do. We are here to craft the perfect experience for you. As you may well be able to tell from this article, no matter what your budget, no matter what your desires, an Edinburgh Hen Weekend is definitely one to consider.
The Stag and Hen Experience has been creating the best bespoke hen weekends away for over 12 years, so, if you're looking to plan a hen weekend package anywhere in the UK or abroad, get in touch on 01202 566100 or via this email address naomi@staghenexp.co.uk and one of our expert hen do organisers will help you put together a fantastic hen weekend package for you and your group.