​Best hen Do Destinations for fashionistas
We just love our retail therapy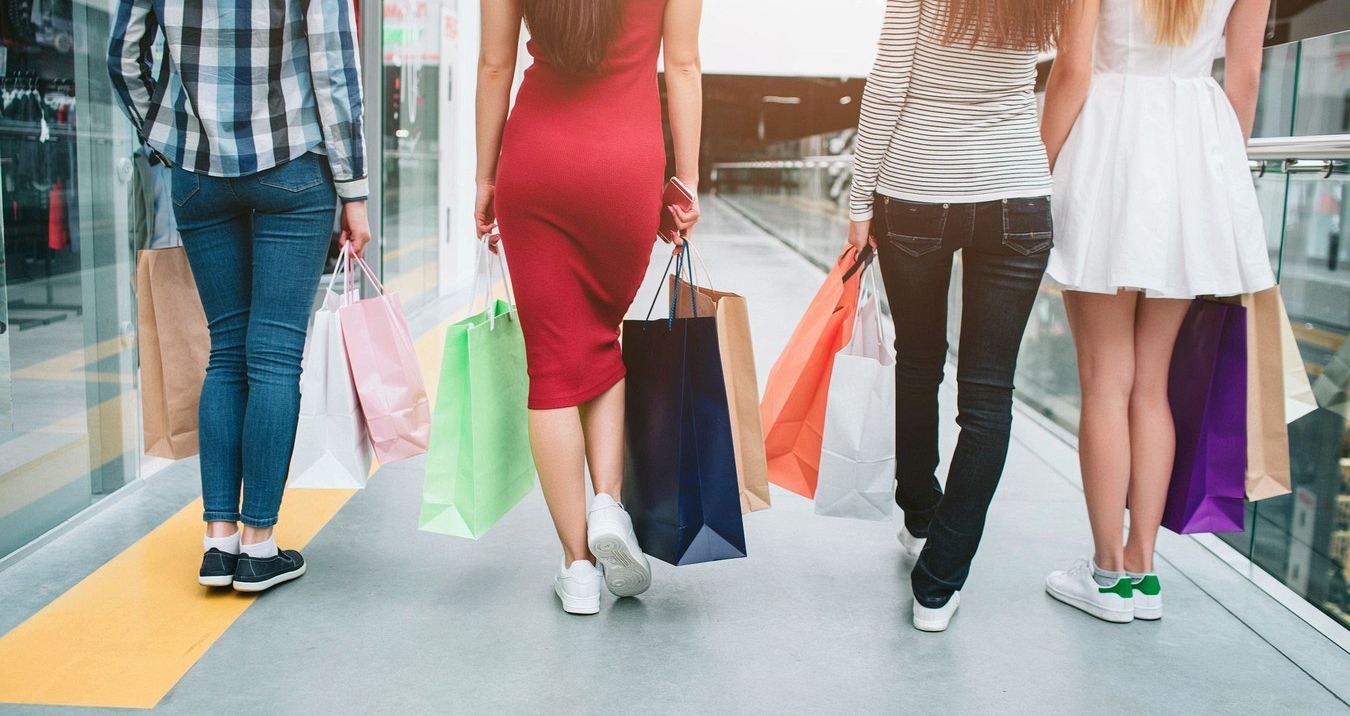 A weekend away with the girls may be a rare occurrence as you get older, start getting married and having children so a Hen Weekend is a fantastic opportunity to get in a bit of retail therapy unhindered by uninterested boyfriends and whinging children that want to go to the nearest toyshop! Not the most relaxing way of shopping for the latest designer gear! Also who better to give you their honest opinion of that cute little LBD you've got your eye on than your besties! So it's worth considering which hen do destination offers the best retail therapy to fully take advantage of not having .
The Largest
Metro Centre Gateshead.
With over 370 shops and a floor area consisting of a staggering 400,000 square metres the Metro Centre in Gateshead, can boast that it's the largest shopping centre in Europe. Only a stones throw from the ever popular hen destination, Newcastle, you and the girls may have to pack an extra empty suitcase to take advantage of the many bargains to be had. Leading high street retailers such as Miss Selfridge, Lush and Debenhams grace the expansive shop floor and shares it with brands such as Superdry, Guess and Breitling, all of which call the Metro Centre home. So whether you are window shopping or browsing with intent, taking some time out on your hen weekend to visit the Metro centre won't disappoint. It's not just the excellent shopping that entices visitors to the centre, but it also has many dining and leisure facilities which are guaranteed to help you make the most of your shopping expedition.
Great for a city break
Passeig De Gracia
No hen weekend in Barcelona would be complete without a quick (probably not!) visit to Passeig De Gracia, the largest outdoor Shopping district in Europe. Coming from humble beginnings, Passeig De Gracia stretches over a staggering 5 kilometres. This absolute treat for shopaholics is full of glorious architecture and alfresco eateries for those that want to stop mid shop for some tapas and a glass of wine. My advice is to wear your flats and take a bag, a big one because if you're anything like me, shopping till you drop is a real possibility after a few sangrias and a few kilometres of walking!
For those with exclusive tastes
Amsterdam is a very popular destination for many people and groups because of the sheer diversity of tastes that Amsterdam can cater for, and, for fashionistas this is great news because of a place called PC Hooftstraat. Known as the most exclusive shopping area in the whole of the Netherlands, PC Hooftstraat is a street that boasts some of the most exclusive and famous brands in the world. When you have brands like Chanel, Dior, Prada, Hermes & Tiffany and Co all within a small walking distance of each other, you know you'll be in fashion heaven, so whether you're got money to spend or simply want to soak up some of the glitz, glamour and elegance whilst window shopping. Taking some time out on your weekend to check it out is simply a must!
Honerable mentions
Puerto Banus – one of the many playgrounds of the rich and famous, Puerto Banus is a real treat for the eyes, with magnificent superyachts and racy supercars it's easy to see why this is such a popular destination for hen dos, oh and the shopping is pretty amazing too with all the glamour shops easily reachable!
Wencelas Square – Now you'd be forgiven if you're a little surprised at the addition of Wencelas Square in the Czech Republic, but we feel its definitely worth the mention. Mixed in with the famous landmarks and gorgeous architecture with a distinctive style are a plethora of shops and restaurants for that shopping experience that's a little more left field. It'll surprise you, I'm sure.
If you're a bit of a fashionista and would like more information about having a hen do centred around shopping, please get in touch on 01202 566100 or via sarah@staghenexp.co.uk