Best winter Stag do destinations
Great all season stag destinations.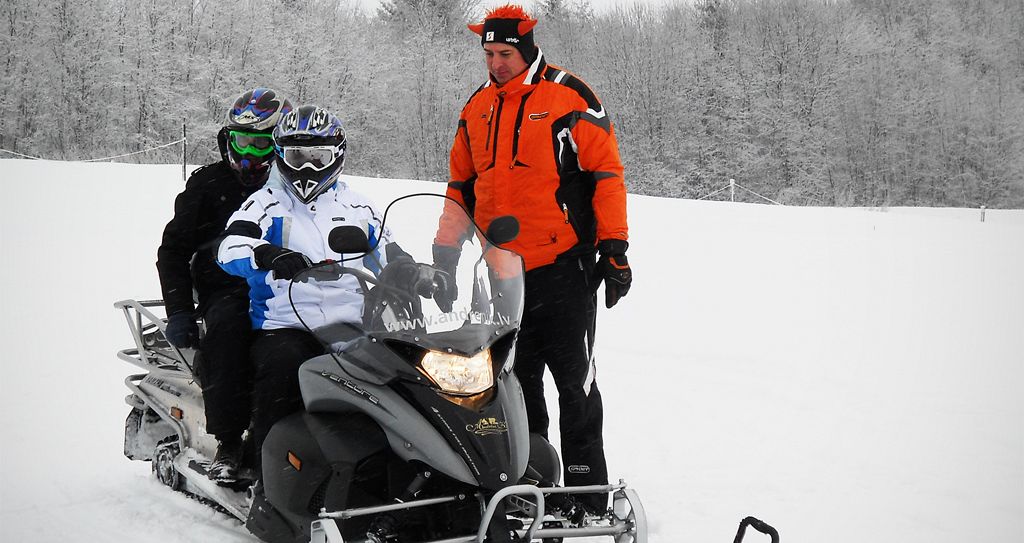 Best winter Stag do destinations
There are many different reasons for having a winter Stag do, these may include the opportunity to enjoy some winter specific stag do activities like, bobsleighing, snowmobiles or snowboarding or you may also just be looking for an excuse to escape the winter in the UK and seek out warmer climates or simply because you just love the winter. Whatever the reason you're looking to have your stag weekend during the winter months, we have put together for you our choice of the five best winter stag do destinations for you and your buddies to choose from
Tenerife
Our first choice of our best winter stag do destinations is also the least wintery and that is Tenerife in the Canary Islands. Situated about 200 miles off the coast of West Africa, you will still be able to get a sun tan in the winter, although if you do really want snow, then the top of Mount Teide is often snow-capped at this time of year so you can theoretically spend the morning on the beach and the afternoon having a snowball fight up on the mountain! The real advantage of Tenerife as a winter destination is the guaranteed sunshine without the summer holiday price tag and because there is such a huge amount of tourist accommodation in Tenerife you can get some fantastic deals at this time of year. As Tenerife is a year round destination, everything is still open and the sun still shines, however it won't be quite as busy as during the summer and you won't have to break the bank getting there. If you are looking for the best winter stag do destinations in the sunshine, then a stag do in Tenerife gets the double thumbs up from us!
Riga
For those of you who are looking for that winter wonderland feel in our best winter Stag do destinations, then you will find it in Riga, the capital of Latvia. Riga is a charming, picturesque city in the summertime but it really comes into its own when it lies under a blanket of snow in the winter. A popular winter attraction, for locals and tourists alike in Riga, are the many ice rinks around the city, with a good number of them being free of charge to use, including two right in the centre of the city itself. For those adrenaline junkies amongst you there is an Olympic bobsleigh track nearby called Sigulda, where you and your Stags can hurtle down the track at terrifying speeds and for those motorsport enthusiasts then there is the opportunity to blast across the landscape on the back of Snowmobiles. When all the action packed fun is done, you can relax with some of the incredibly affordable drinks and enjoy Riga's exuberant nightlife. If you are looking for the full on winter holiday experience, then look no further than a Riga stag do. It has to be recommended as one of our best winter Stag destinations.
Bournemouth
For those of you who aren't into the snow and cold weather, aren't too keen on paying the premium prices of a summer beach destination and don't want to leave the UK, then one of our best winter Stag do destinations for you would be Bournemouth. There are a number of reasons for this; firstly Bournemouth has its own unique microclimate, making it several degrees warmer than the surrounding area, and being slap bang in the middle of the south coast, it's about the warmest part of the country in winter. Secondly Bournemouth is a medium sized town which contains two large and highly desirable universities, which means that even in the off season the nightlife is jumping. A Saturday night on the town is just as busy in February as they are in the height of the summer season, so you are guaranteed a great night out in Bournemouth any time of the year. Also, Bournemouth has a massive amount of tourist accommodation for the summer season and therefore you can snap up some amazing bargains off season. For those of you looking for big city nightlife without the big city prices, then a Bournemouth stag do has to rank right up there as another of our best winter Stag do destinations.
Inverness
If you are into the snow and cold weather and you are after a UK based holiday with a real winter vibe, then the best winter Stag do destinations for you would be in the far north of Scotland, in Inverness. Inverness itself doesn't get a huge amount of snowfall during the year, however a short hop, skip and a jump away (well 30 miles!) is Aviemore in the Highlands of Scotland, where it snows on average a hundred days a year, and Aviemore is one if the UK's only ski resorts. Inverness itself is a great town for a Stag weekend, with a lively nightlife attracting partygoers from all over the north of Scotland who are determined to have a great time. If you are up for snowball fights in the mountains, or maybe a ski lesson, without having to go through any passport controls, a stag do in Inverness should be given strong consideration as the one of our best winter Stag do destinations that could work for you and your group.
Amsterdam
Last, but absolutely and most definitely not least, in our selection of best winter stag do destinations, is Amsterdam. If you are wondering why Amsterdam is one of our top winter stag do destinations it is for the same reason that it is also one of our best summer Stag do destinations, one of our best autumn Stag do destinations and also one of our best spring Stag do destinations, simply because it is Amsterdam, a hedonist's heaven. Amsterdam is perfect for a legendary Stag do with a notoriously wild nightlife and liberal attitudes. Amsterdam has the world famous Red Light district, Canal boats to party on, nightclubs and bars with every theme under the sun and some of the coolest people to party with, and in our books that makes an Amsterdam stag do undoubtedly one of the best Stag do destinations whatever time of the year it is!
The Stag and Hen Experience has been creating the best stag weekends away since 2009, so, if you're looking to plan a stag weekend package anywhere in the UK or abroad, get in touch on 01202 566100 or via this email address admin@staghenexp.co.uk and one of our expert stag do organisers will help you put together a fantastic stag do for you and your group.