Bournemouth Hen Dos
What the locals say!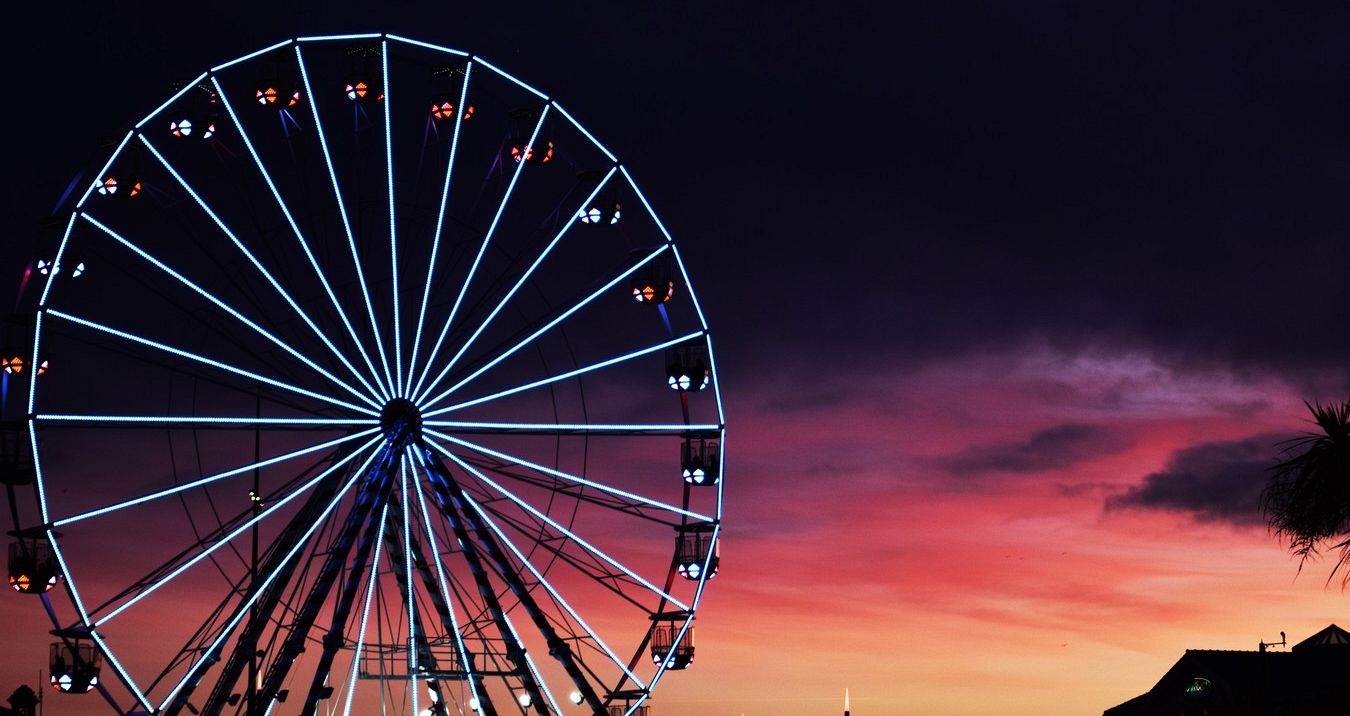 We asked Bournemouth resident Chloe S, 24 why she loves Bournemouth and why it's great for hen Dos.
SHE: Hi Chloe, Thanks for letting me stop you in the street and firing a few questions at you.
CS: No worries!
SHE: So How long have you lived in Bournemouth?
CS: I moved here from Cardiff when I was 18 to go to Uni.
SHE: What made you choose Bournemouth?
CS: Well, I studied Film as it's one of the best uni's for that, but I used to come down here on Holiday with the family and I love the seaside. The weathers also not too bad considering it's still the UK! so, no brainer obvs.
SHE: What was being a student in Bournemouth like?
CS: OMG it was an absolute riot! The nightlife here is superb. Every other place is a bar or club and whatever you're into music wise or theme, there's a club or bar that has it. It's really student friendly here too. Nothing beats a Bournemouth night out during the summer, it's got great vibes.
SHE: What do you think of all the Stag and Hen groups that come down here?
CS: Yeah, I see them around, sometimes in fancy dress, they certainly they add to the atmosphere that's for sure! Bournemouth is a fab night out for any stag or Hen do. Everyone's always up for a laugh and there is a load of bars and clubs too! I always find it hilarious seeing a grown man dressed as a baby smashing through a kebab at 3 o'clock in the morning! Sometimes you even see them on a 'walk of shame' early the next morning, I just hope they aren't the ones getting married, lol!
SHE: haha! I'm sure they aren't. Where do you go out, what are your favourites?
CS: Wow what a question, there's loads I love, ultimately it depends on what mood I'm in. I love Cameo. Musics' great I always have a great night out there. Halos got a great vibe and then there's Vodka Revs, which is cool, oh and there's Smoking aces, small bar near the triangle. It's a cocktail and whiskey lounge one of my favs to start the evening off. If I want something ultra-chill I go to the Camel bar, it's a shisha bar with a late, late licence its' where I usually end up at the end of the night. I could go on and on, honestly. I love the nightlife here, a big part of why I stayed after graduation, obvs.
SHE: What else do you like about Bournemouth?
CS: Easy! Beaches! The weather here, definitely has its moments but when it's good it's amazing. The beach is huge, I think they regularly win awards, plus there's bars and restaurants along there. The pier is pretty cool, there's even a zip line over the sea! I did it once with my friend it was great fun, we were both a little scared, so we did it together in tandem! We screamed so loud I'm sure everyone on the beach heard us! There's also the Bournemouth 'Big Wheel' Which is kind of like the Bournemouth version of the London Eye, which I highly recommend. You can see all up the beach and across Bournemouth. It really is a beautiful place.
SHE: Do you agree with the ideas that Bournemouth is full of the Blue Rinse Brigade and is Gods Waiting room?
CS: WHAT?!? Do people really think that! Wow! No way! It's a university town full of excellent Bars, Nightclubs and Restaurants. There are loads of other things to do round here as well as I've said before. Wait did I mention the shopping? No? Well it's great for a bit of retail therapy too, no way is it gods waiting room!
SHE: Why do you think Bournemouth is so popular with hen dos
CS: Apart from the shopping, the above average temperatures, the award-winning beaches and banging nightlife? How much time have you got?
SHE: Thanks Chloe, really appreciate it.
If Chloe has piqued your interest about a Bournemouth Hen Do, enquire now or call 01202 566100 and we can build you the perfect hen do in Bournemouth