Bournemouth Stag Do Ideas
Free and Cheap Ideas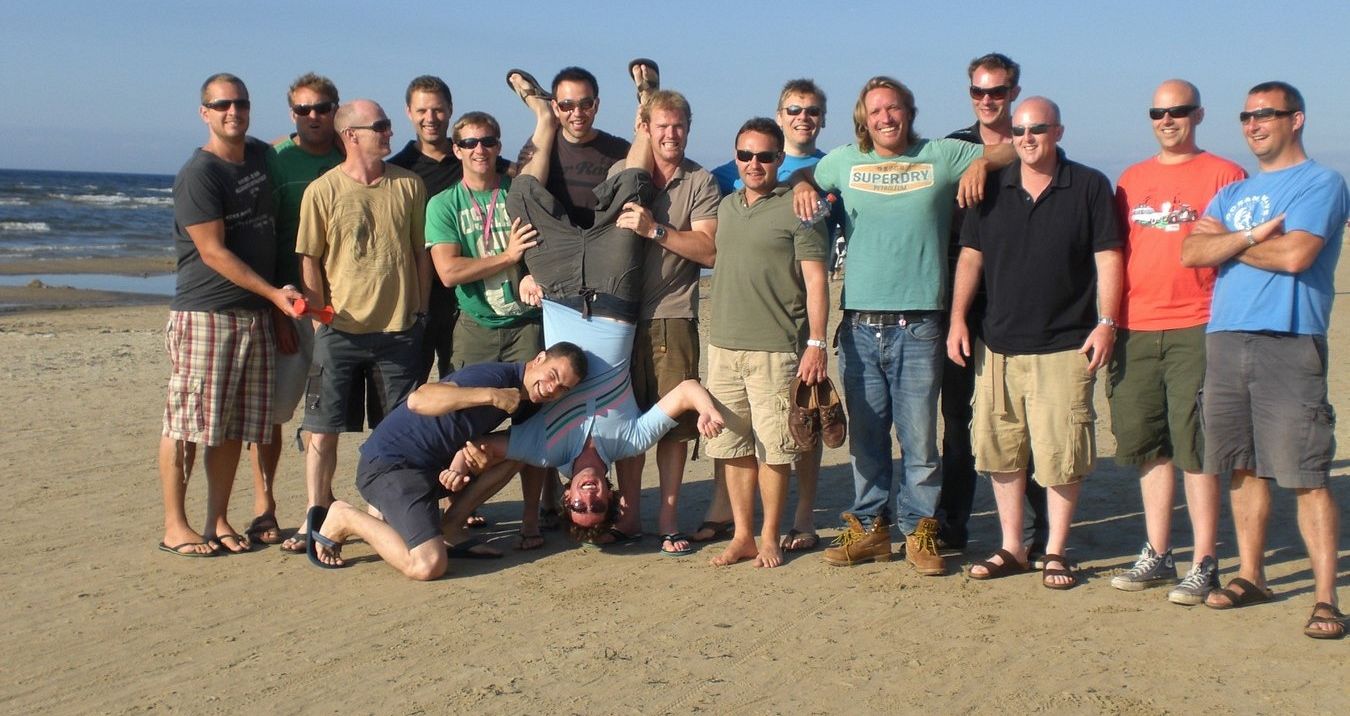 Free (and Cheap) things to do on your Bournemouth Stag Do
Planning a stag do is always hard work. We've all found ourselves stuck at that point where we don't want to push the budget up any further, but we also have a couple of gaps in the plans for the weekend that we want to have something in the back pocket for, just in case people are getting bored (or recover from their hangover quicker than you expect them to!). Well don't panic – here at the Stag and Hen Experience we know full well that it's really useful to have a handful of free (or cheap) things to do in your back pocket, so here's a few that could be useful for your Bournemouth Stag Do .
Visit the Beach
This one's so obvious that I thought I'd put it first and get it out of the way. Bournemouth is famous for its beautiful golden beaches that stretch as far as the eye can see. If the weather is good then they fill up quite quickly, so as well as enjoying some sun on some gorgeous sand, you should get to watch some eye candy as well as gorgeous ladies are very common on this particular beach.
If you enjoy the sea as well, then we can tell you from personal experience that the water at Bournemouth is perfect for a quick dip, or for throwing the stag into, or even for trying to have a surf if you fancy pushing the boat out a bit (though that either involves bringing your own board or hiring one when you are here!). But most groups just enjoy chilling out on the beach for a bit – after all, it's one of the best places in the world to recover from your hangover!
Be amused by the arcade
There are various amusements on Bournemouth seafront – the most popular being at the pier entrance. These are great, and while they are not free (because playing on machines always costs something), you can use as much or as little of your pocket change as you'd like to enjoy yourselves. There are all kinds of machines in here – everything from 2p "coin pushing" machines through to full on fruit machines. There are video games, gambling games based on popular TV shows and many more. You may not automatically think that an amusement arcade is the place to go on a stag do, but if you are looking to kill a bit of time you'll always find fun in here.
Bournemouth Pier Fireworks
If your Bournemouth Stag Do is in the summer months (July-August), then there is a good chance you'll get to see the famous Friday Fireworks on the Pier. These displays are always incredibly impressive, and can be a perfect sight while you go from bar to bar on your Friday night out. Head down to the Pier Approach and find a good spot to watch as the fireworks zoom overhead and paint the sky a huge range of colours and then, once it's finished, head on to the next bar!
Chill out in the Gardens
Bournemouth Gardens are in the centre of the town and are somewhere that offer different levels of entertainment depending on when you are there. They are always somewhere that you can go to relax, chill out and watch the world go by, but at different times of the year they also offer such entertainments as open air cinemas, music playing at the bandstand or various different light installations. Whether it's daytime or evening, the gardens are always worth your time – whether you are spending an hour chilling out or just crossing through them to get from one place to another, Bournemouth Gardens are a high point of any weekend away in Bournemouth.
Take part in some beach games
Just east of Bournemouth Pier is another pier (that you'll be able to see) - this is Boscombe pier, just a few minutes walk along the seafront. Down here there is a coastal activity park, where for approximately 1km either side of the pier, there are organised beach games that you can join in with for free. These are great for a number of reasons, not least being that if some people want to play games, the others can enjoy a drink, a snack and a rest while watching them – perfect for any Bournemouth Stag Do group.
Explore the Square
Bournemouth Square is the central point of Bournemouth, the place where all of the main shopping streets converge. This is often the location for various seasonal events, so it's always worth a visit as you never know what might be on the cards. You can also then take a walk in any direction to do a bit of shopping, with a wide range of shops both chain and independent available in every direction.
Plus, if you walk up one of the hills, you'll find yourself at one of my favourite pubs, the Four Horsemen. This is a local nineties-inspired pub that serves some of the best craft beers you'll ever taste, along with many other drinks. A perfect place to wet your whistle while exploring Bournemouth itself, and if you decide you want to move on and have a drink or three, it is close to a selection of other fine drinking establishments.
So there you are, just a handful of the many things that you can do to supplement your Bournemouth Stag Do without spending money (or at least, without spending very much of it!). It all sounds pretty amazing doesn't it – if you are planning a Bournemouth Stag weekend then why not get in touch? We can tailor any quote to suit exactly what you need, so whether you want to stick to a specific budget, incorporate certain activities or just have the best possible weekend, then we can make that happen for you. Give us a call (or pop us an email) and we'll have your perfect Bournemouth Stag Do package quoted and ready within minutes.