Bournemouth Stag Weekend
Why Bournemouth should be on the list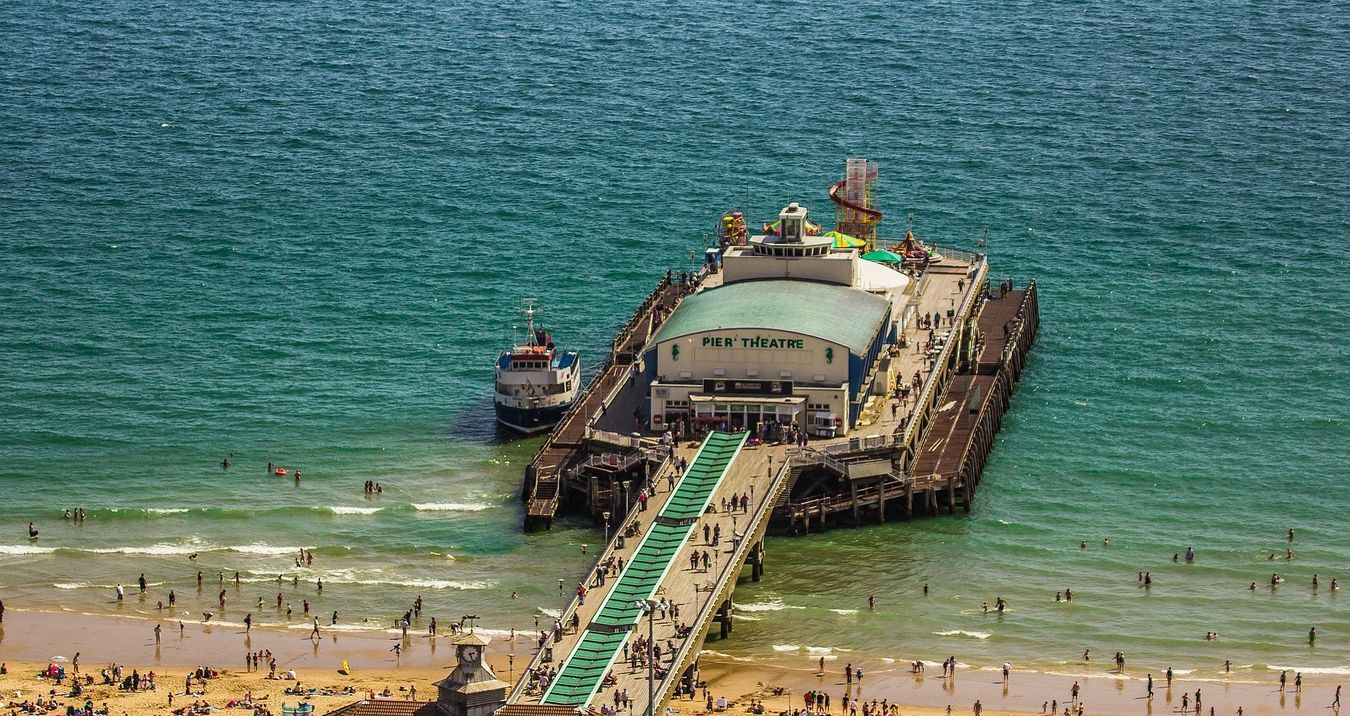 Bournemouth Stag Weekend
Bournemouth is our top selling Stag weekend destination for very good reason – it is an absolutely brilliant place for you to spend your last weekend of freedom. With one of its major areas of business being tourism, you'll be hard pressed to find anywhere else that can offer you the variety and quality you need across your entire stag do. I mean, it is possible that we are slightly biased, as we are based here, but Bournemouth is our most popular stag weekend destination by such a big margin, it can't just be our bias. So what is it about a Bournemouth stag weekend that makes it perfect? What are the reasons that you should be booking it for your perfect stag do? Well we thought long and hard about it, and here it is - your Top Five reasons to come to Bournemouth for your Stag Do!
5) The Beach
This would be higher if we weren't subject to the British Weather that we see every year – with one day being beautiful and the next being full of torrential rain! However, if you are in Bournemouth on a beautiful summer's day, then the beach is absolutely somewhere that you should be spending a couple of hours. Whether you are the kind of person who likes to get some fresh air early in the day, or whether you'd prefer to lie on the beach in the afternoon as your hangover is slowly ebbing away, Bournemouth's award winning beaches are covered in golden sands and usually full of ladies in bikinis soaking up the rays, so it's definitely worth a visit on your stag weekend in Bournemouth
4) Great Places to stay
Quite often on a stag weekend, accommodation is one of those things that you want to save money on, but this can lead to questionable results. Whether your attempts at money saving mean that you find yourselves located miles away from where you want to be, or alternatively you find yourselves staying in the kind of place where you wouldn't put your wallet down for five minutes. But that's not an issue in Bournemouth. Because tourism is front and centre in the town's appeal, then all of the great hotels, guest houses and B&Bs are located in the centre of town, often very close to the beautiful sea views – and because there are so many of them, there is a lot of choice and they all have to keep themselves at a certain level of quality to ensure that they don't lose business to the others – it's a win win for you as a stag weekend!
3) We have three Strip clubs within half a mile of each other
Woo hoo, now for the fun stag do stuff! Bournemouth has three great strip clubs in the town centre, which you might think is reason enough to say it's a great place for a stag weekend – but the even better thing is that you can walk past all three of them in under ten minutes. They are less than half a mile apart, so if you want to see what one has got that the others don't have, you don't have far to go to compare! This level of variety is unprecedented, and means that you won't get a chance to get bored of any strip club (as if!), because you know that there's another one just around the corner. And if you are on a two or three night stag do, you'll be able to visit somewhere different every night.
2) All of the activities under the sun
There are a great selection of activities that you can do on your Bournemouth stag do. As always with these things, it becomes a case that the more popular the destination is for stag parties, the more stag weekend activities pop up, as there's a growing market for them! Some of the highlights here include some amazing escape rooms (one of which stumped most of us for a huge amount of time – maybe you'll do better at that than we did?), great water based activities like wakeboarding or surfing, and the most popular of all are the set of activities that are all located at one brilliant site in Bournemouth. This site includes such amazing activities as Human Table Football, Quad Biking, Rage Buggies and so much more, perfect for my stag weekend.
1) The Nightlife is brilliant – and easy to get to!
The vast majority of Bournemouth's best nightlife is all located in one specific area, which makes it the absolute perfect stag weekend destination for a night out where you want to experience as many great bars and clubs as possible. And we've got all the nightlife you can think of – cheap pubs, classy bars, cocktail places, pool halls, rock bars, nightclubs, casinos and of course, Strip Clubs (as mentioned in point 3). In short, no matter what you like to drink, what music you like, what you like to gamble on, where you like to dance and generally what sort of place you like to spend your evenings in, a Bournemouth stag weekend has got you covered with our huge range of centrally located pubs, bars and clubs. And doesn't that just sound perfect?
So that's it – our top five reasons for having your perfect stag do in Bournemouth. Other items that just missed the list included how easy it is to get to – whether you travel by road or by public transport - as well as the ability to experience the sea at a whole new level by trying out the pier to shore zipline, which is just breathtaking.
But don't just listen to us, why not ask around? You'll find that any of your friends who have also been to a stag do in Bournemouth will insist that it was one of the greatest they have ever been to. So why wouldn't you consider Bournemouth as your ideal for a stag do destination? It's a destination tailored to be the perfect stag do location, so it ought to definitely be high on your agenda. Tell us your thoughts, or if you're planning a stag weekend in Bournemouth or anywhere else in the world, ping us an enquiry or call on 01202 566100 and one of our stag weekend organisers will help you create a great package that you and the lads will be talking about forever.