Brighton Hen Weekend
A Quintessential Hen Weekend Destination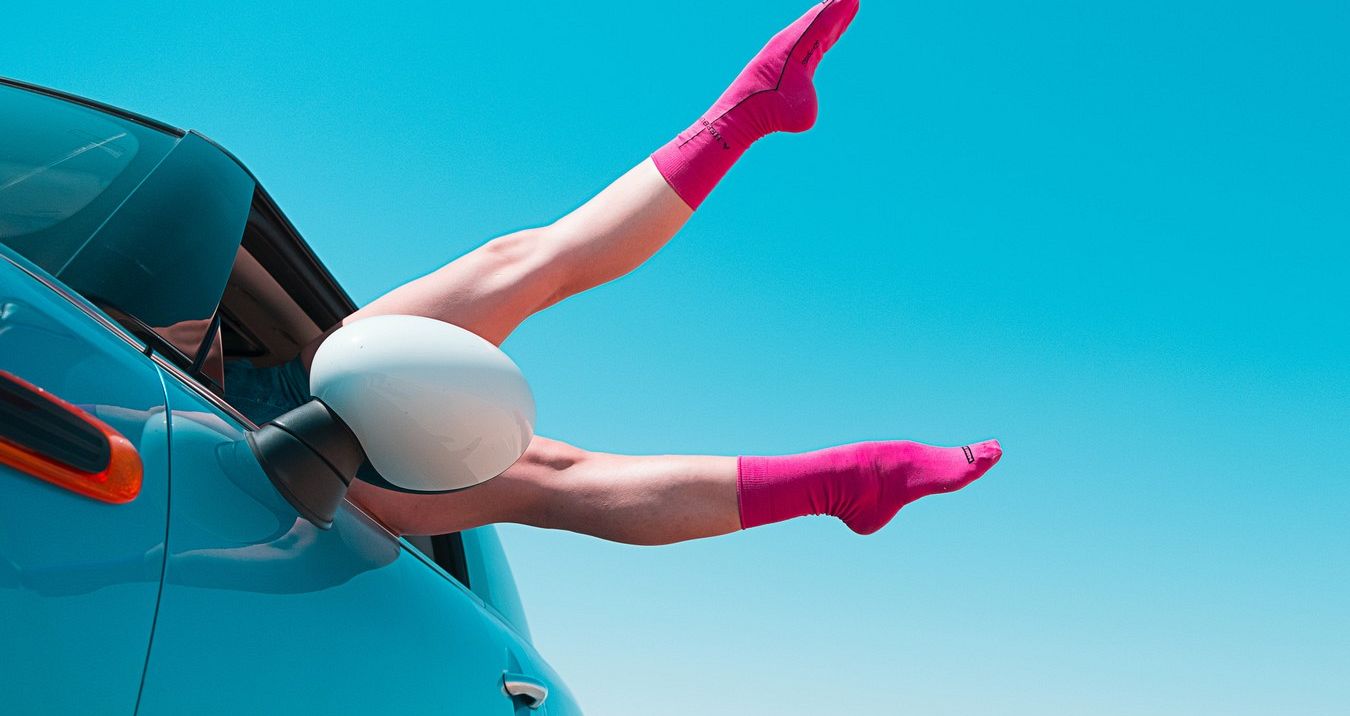 Making the most of your Brighton Hen Do
Brighton. In many ways this seaside city is the quintessential Hen Weekend destination. It's certainly near the top when you think about where to host a hen party, and it's really well set up for it as well! With great accommodation options, amazing hen do activities and nightlife that has to be seen to be believed, it's certainly somewhere that a hen do can feel at home and spend a lot of time in. But Brighton is more than that. It has a great selection of other things that you can do – most of which are free or cheap – that can really help to enhance your hen do. And the advantage is that none of these things need pre booking or arranging, so you can just try it on the day, whether it's all of you together, or whether you have to leave a couple of people behind nursing those hen party hangovers.
Take in a pier-fect view of the sea
If you had to pick one thing that Brighton was famous for, then Brighton Palace Pier is likely to be pretty high on that list. Dating from the Victorian era, this gorgeous piece of architecture is one of the most famous landmarks along the entire of the south coast, and it is free to explore. More importantly, the deckchairs are free as well, so if you just want to sit back and relax with a beautiful view, the soothing sounds of the sea filling your ears and sunshine beating down on you (please note, we cannot guarantee the sunshine), then this is a great way to spend a little time on your hen do.
Freshen up with a dip in the sea
Alternatively, rather than just take in the beautiful views, you can head down to Brighton's famous pebble beaches and take a refreshing dip in the sea – guaranteed to help you shake off a hen party hangover if that's something you are suffering from! Whether you just want to have a little paddle up to your ankles or fancy a full on swim out to sea and back again, it is the sort of serene enjoyment that you don't get in many places, so make the most of it when it's available to you!
Booth Museum
If you are anything like me, when you think of a museum you probably think of a large, modern building housing a wide variety of things from throughout the ages and the world. But Brighton doesn't do things in a normal way, it always has to put its own twist on things, this is one of the many reasons that make a Brighton hen weekend that little more special. So it is my pleasure to recommend a little trip to the Booth Museum – a Victorian Collectors museum that is full of exhibits that are just that little bit weirder than most museums (after all, the Victorians were a bit weird themselves!) You'll see birds, butterflies and bones throughout this museum, with interactive displays to help natural history come back to life. Also, you'll see such wonderful tableaus as a collection of stuffed squirrels playing cards, which is definitely worth the trip on its own!
Take in some picturesque sights
Brighton is a city that has everything. It has the seaside, it has the city centre, and it also has a variety of beautiful spaces where you can relax and enjoy some amazing sights. So whether you just want to explore the Regency gardens of the Royal Pavillion and take in the beauty of the huge selection of flowers, shrubs and trees, or whether you are the sort of person who enjoys a larger slice of nature, in which case heading a little way out of the city will take you to South Downs Natural park, where you can enjoy a long walk through some of the most beautiful English countryside you have ever encountered. With the white cliffs of Seven Sisters, Devils Dyke and the Jack and Jill Windmills, you aren't short of sights to explore within these rolling fields of astounding beauty, Brighton, is a hen do destination, that has someting for everyone.
Open up your wallet and hit the shops
Shopping is always a great pastime to entertain you and the other members of the hen party – especially if you are on the hunt for things that will remind you of your hen do that you wouldn't be able to get anywhere else, and Brighton's definitely got you covered in that respect! Obviously just like any other city it has a big shopping centre, with chain shops etc easily available to you all – but if you want something more unique and local to the area, there are a couple of areas that play host to all manner of unique, quirky and independent shops designed to appeal to you (and your purse). The first of these is the Lanes, an area in Brighton's historic quarter that is built around a maze of twisting alleyways. Antiques, jewelry, fashion and more are all available here, with some great cafes and restaurants as well to ensure you get a break between shops! Another option is North Laine, which is an area full of great independent shops selling furniture, jewelry, art and loads more. And if you are still in the mood for more shopping after all of that, then the Open Market on London Road is famous for being a shoppers paradise.
Get to know the area with a free walking tour
If you really want to get to know the city that you are slowly but surely falling in love with, then how better than with a free Brighton walking tour? These knowledgeable guides will take you around the area and impress you with a large array of knowledge and interesting facts about the city – a perfect way to spend a couple of hours in this amazing place. Don't forget though, if you really enjoy it, make sure to tip the guides to thank them for all their hard work.
So that's just a few ways you can add more fun to your Brighton Hen Do – whatever your interests and whatever else you already have planned, these little hints should help make it an even more unforgettable weekend. If you're looking to plan a hen weekend in Brighton or anywhere else for that matter, get in touch on 01202 566100 or email sarah@staghenexp.co.uk and one of our hen weekend experts can help you create an unforgettable hen do experience.