Cheap Stag Weekend Activities 2021
Beacuse freedom starts again soon!!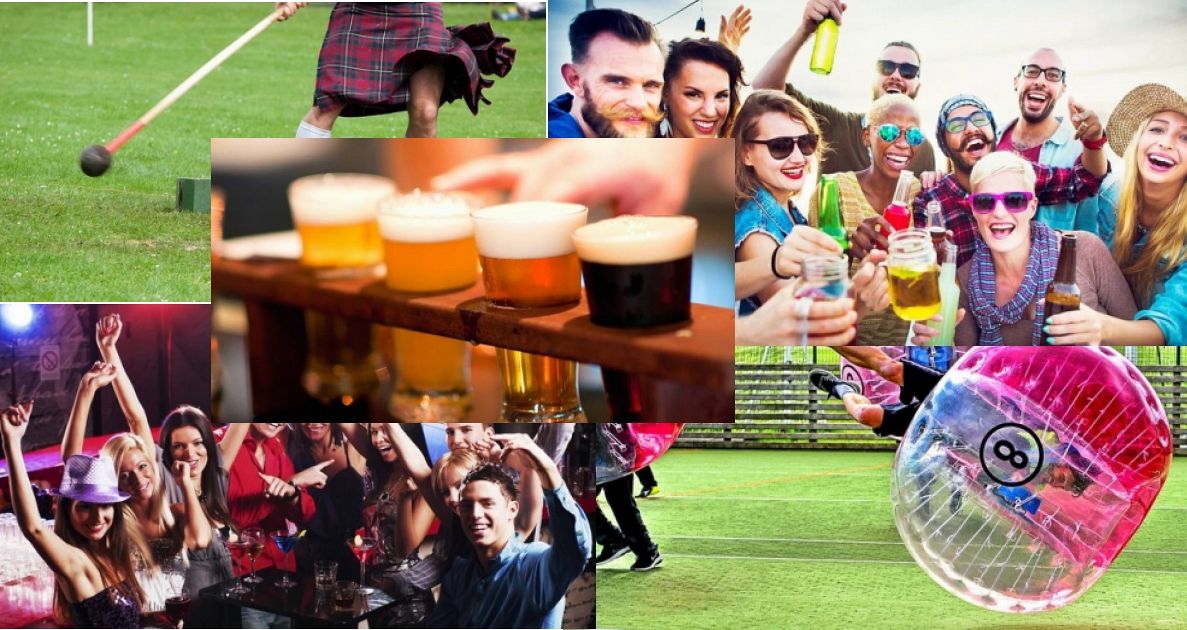 Five Cheap Stag Weekend Activities for 2021
After all being trapped in our houses for the vast majority of 2020, all Stag Weekends for 2021 will, I am sure, be as full of activities as possible, while trying to keep the budget sensible. Which is why this is the absolute perfect time to provide you with this list of our most popular cheap Stag Weekend activities.
I know that the word cheap can mean different things to different people, and obviously exact pricing for any of these depends on the number of people going and what the package you are adding it to already contains. However, the average price for these stag do activities on an average package tends to be somewhere between £10 and £20 per person – if you are unsure then ask and we'll get it perfectly priced up for you.
Bubble Football
Lets be honest, if you've thought about planning a stag weekend at any point in the last few years, then someone somewhere has probably mentioned Bubble Football to you (also known as Zorb Football). However, if this popular activity has passed you by, then don't worry – we're here to help! Bubble Football is basically a game of Five a side football, except you are all playing while encased in inflatable bubbles – so you just look like a ball with two legs sticking out!
This tends to make it into more of a free for all than a skilled game of football, which is great if you (like me) are not very good at football, because it means there's a better chance that you'll still be a vital part of the team.
Available throughout the UK (and in European destinations as well), Bubble Football can be arranged for any day or time at your Stag Weekend – we tend to find it particularly popular as the first activity (often early on a Friday afternoon), as a high-impact and fun way of ensuring that all of the stags know each other!
Mini Highland Games
I bet you can guess from the title where this one is available! That's right, this is a hugely popular activity for Scottish Stag Weekends, taking you on a mini-run through the infamous highland games. You'll get to unleash your competitive nature in a run through of several activities, including welly wanging and the infamous caber toss.
The advantages of this activity are obvious – you get to be competitive, burn off some energy, and all of this for a very reasonable price per person. But what if you are not going to Scotland? Well, we do currently offer this in two other locations (Blackpool and Amsterdam), and if you are going elsewhere but still want a similar experience for a similar price, then we do also offer other regional alternatives such as the Welsh Games or the West Country games – so why not see if we can add it to your package!
Brewery or Distillery Tour
Drinking. A key ingredient of most stag weekends, but also a genuine interest for many of us. If you fancy an in-depth look at how some of your favourite drinks are made, then brewery and distillery tours are definitely a great option. Obviously the specifics of whether it's a brewery or distillery and what the exact details are will vary based on place to place, since it depends which one is nearby! But as you can see, it's something that's available throughout the UK, and with it being a bargain priced addition to any stag weekend, it's an easy choice for any of you who enjoy the wonders of how the best beers and spirits in the country are made.
Bar Crawl
This is one of those options that is often overlooked by stag parties. There's a general consensus that you don't need to have an organised bar crawl, and that you can just travel around to whichever bars you want and get in and that will be cheaper than an organised crawl.
The first thing to bear in mind that arranging an organised bar crawl is not actually particularly expensive. Offered throughout our European and UK destinations, they are quite often less than £10 per person and include some drinks, entrance fees and more. As well as that, there are two very good reasons to have an arranged bar crawl.
The first is that if you are somewhere that you have never been before (most commonly a European stag weekend destination), an organised bar crawl will take you around and show you all of the best bars in the area. They'll know where to go to get the best drinks, and which bars not to bother with. That kind of information is vital to ensure you have a smooth and exciting night out.
The second reason that an arranged bar crawl is a great idea (particularly in the UK), is that as time has gone on, a lot of bars and pubs have developed a less than positive attitude to stag parties and might not want to let you in depending on the crowd already in the venue. An organised bar crawl will know all of this and have contacts within the bars themselves, so they'll already know where will be best on any particular night.
VIP Booth and Drinks
Following on from the Bar Crawl suggestion is the VIP Booth and drinks in a club. Again, this can end up costing not very much extra (often around £5 per person), and gives you the advantage of definite entry to the club, somewhere you can sit down and congregate, and some drinks already on the table when you arrive. Obviously the packages vary wildly, so in some instances you might end up with snacks, a wide range of drinks, or any other amount of benefits, but the key point is that you'll know that you are going to be welcomed at your club destination, which ensures a perfect end to your night out.
If you'd like us to add one of these to an already arranged stag weekend, or price up a new stag weekend with one or more of these included, just give us a call on 01202 566100 or via email sarah@staghenexp.co.uk and we'll price up a perfect Stag Weekend for you.