Cheap UK Stag Weekend Destinations
5 of the best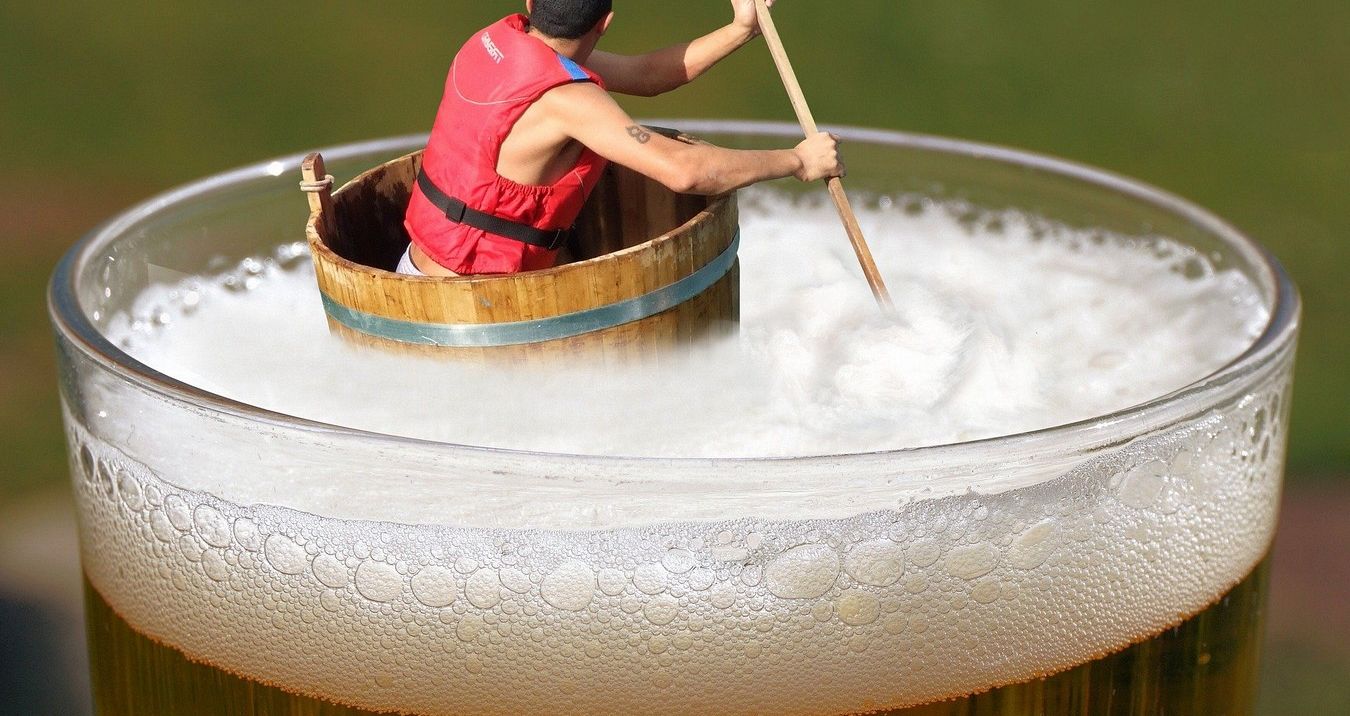 Best Cheap UK Stag Do Destinations
Finding a UK stag weekend destination can be hard – there is such a huge choice of destinations, but at the end of the day there are several things to take into consideration that'll whittle your choices down. For some stags it's about staying reasonably close to home so that no-one has to travel too far, for some stags it's about having a particular activity available to do at that stag do destination, but for a lot of stags it's all about keeping the costs down. Lots of us have had to deal with uncertainty and financial belt-tightening especially over the last year or so, and therefore it is more important than ever to be aware of the best cheap UK stag do destinations.
Bournemouth
This South coast destination is one of the most popular stag do locations in the country. Popular because of the great selection of activities and the beautiful beaches, not to mention the large student population, however it doesn't often appear on many peoples "cheap" lists. And to those people I say "You aren't trying hard enough". Bournemouth is one of the best cheap UK stag do destinations available because it is very easy to arrange a basic package for a absolute bargain price as long as you pick the right time of year.
There are certain times that are probably best avoided (the Bournemouth Air Festival in August can be super popular for all tourists, pushing up a lot of the prices and the accommodation gets booked up extremely quickly), but for large chunks of the year, you can get yourself a stag do package including a couple of nights accommodation, a day of paintballing and VIP bar and club entries throughout the weekend for around only £110pp - which is a definite bargain! You can reduce costs even further by choosing a one night option, which won't be available over bank holidays but for the rest of the year it's a viable option if you want to keep the expense to a minimum. Roll that up with the amount of cheap eateries and bargain priced chain pubs, and you'll find that you won't have to bankrupt yourself to have an amazing Stag weekend in Bournemouth.
Newcastle
A Night out in Newcastle is often considered one of the typical stag do activities, and there is a good reason for that. Newcastle is one of the best value destinations for a stag do – especially in the north east! A couple of nights in a hotel or guest house, a game of Zorb Football and a tour around the best bars and clubs in the city can be yours for as little as £100 per person.
With Newcastle being known as being the basis for a great night out, it's always great to take advantage of that and try out as many of the local bars and clubs as possible. The advantage of there being as many bars and clubs as there are, is that they are all in competition with each other, so they all want you to come in and spend your money, so there are often lots of drinks offers, entrance offers and more to tempt you in – yet more ways of getting your moneys worth for a Newcastle stag weekend!
Newquay
Newquay is a beautiful destination to visit for your stag do. A haven for surfers and other lovers of watersports and beach fun, the fact that is not so commonly known is the fact that it can be an absolute bargain for your stag weekend. Because they tailor the town to surfers, there are a selection of surf lodge style accommodation, which are always great value for money. These mean that you can get a bargain weekend in Newquay including surfing, accommodation and nightclub entry for less than £110 per person.
You might be worried that a weekend package that cheap would mean that you are going to get stung by outside costs like drinks and food, but again, the fact that Newquay is tailored towards surfers (traditionally a group of people who aren't usually rich) means that the bars, cafes and pubs are all competing for your money, making sure that they are offering the best they can for the cheapest possible price. A Newquay stag weekend won't disappoint.
Blackpool
Our last stag weekend destination on this list is by no means the least. Blackpool is famous for many things – the illuminations, the pleasure beach, the Blackpool Tower - but what it should be famous for is how great a stag do you can have for how little money! Blackpool is full of fantastic places to stay and amazing things to do, but would it surprise you to know that you can enjoy a weekend away in Blackpool with two nights stay in a great guest house, an afternoon of go-karting and two evenings jam-packed with bars and nightclub entries for around £100 per person? It sounds too good to be true, but trust me, Blackpool is one of the best cheap UK stag do destinations, and it is definitely worth considering when you are planning your weekend away. So have a think about a Blackpool stag weekend.
We've not even mentioned the huge selection of bars and clubs that Blackpool provides, which is yet another reason that it ought to be high on your list of destinations. The food is cheap (and usually perfect for a stag do, since there are a huge array of seafront cafes) and the drinks are great value as well. Local bars will compete to get you in the door, meaning that you'll find yourselves with drinks in hand and money still in your pockets – a perfect combination for a stag do.
So that's our list of the best cheap UK Stag do destinations. Obviously any prices given in this article are subject to change based on certain circumstances (such as specific dates, number of people travelling, exact requirements etc) but hopefully they have given you an idea of what would be best for the cheap stag weekend that you are looking to organise.
The important thing to remember is that cheap deals are always worth investigating – so if you are planning a stag do and the budget is a primary concern, do let us know! We will always do our best to tailor a stag weekend that will perfectly suit all your requirements – whether those are financial, practical or any other kind of requirement.
The Stag and Hen Experience has been creating the best stag weekends away for over 12 years, so, if you're looking to plan a stag weekend package anywhere in the UK or abroad, get in touch on 01202 566100 or via this email address naomi@staghenexp.co.uk and one of our expert stag do organizers will help you put together a fantastic stag do for you and your group.