Chester Hen Weekend
Free & Cheap things to do.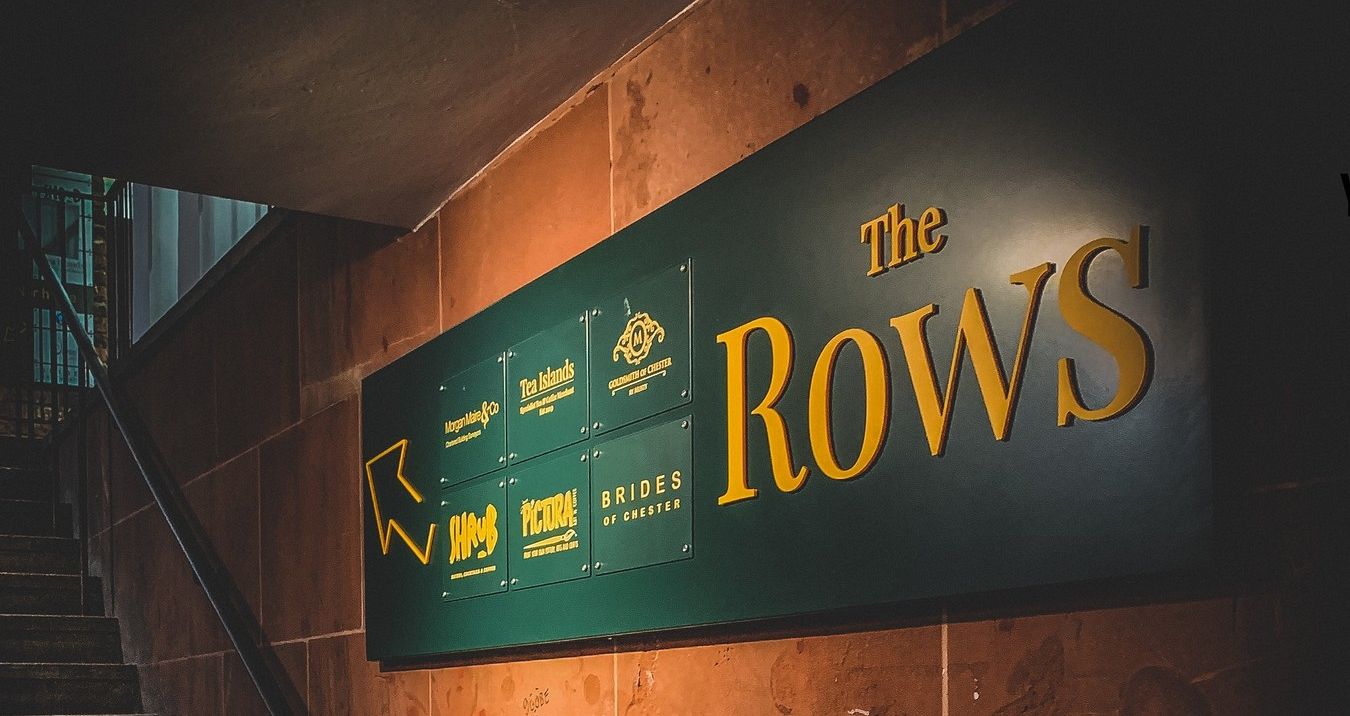 Chester Hen Weekend
Chester is an absolutely beautiful city, and a great place to have a hen weekend – especially if you like the finer things in life! Known for its historic walls, its famous racecourse and its beautiful architecture, Chester may not immediately spring to mind when you are planning a hen weekend, but it is an absolutely great place to go. It has everything you need for a perfect hen weekend, great accommodation, a huge selection of available activities and some nightlife that is well suited to a girls night out.
And as well as all of this, it has other attractions that you can visit, other experiences you can have that don't break the bank – in fact, many of them are free! So here, to help you plan a perfect Chester hen weekend, we thought we'd list a few of our favourite cheap or free things to do in this amazing city.
Walk the Walls
Chester is famous for having various Roman ruins throughout the city, as it is a Roman settlement at heart. The most famous are the Roman city walls – they are the most complete city walls in Britain, and you are able to walk almost the full length of them. This two mile walk around the city will give you the chance to take in some of the beautiful views and learn your way around the city with the areal view, which is very useful if you are going to be out in it getting drunk later in the day!
As well as getting the opportunity to take in all the history and the glorious views, you'll also find yourself face to face with the second most photographed clock in the UK – Eastgate Clock. Located at the original entrance to the Roman Fortress Deva, this clock was erected to celebrate Queen Victoria's diamond jubilee and is a thing of wonder and beauty. A great insta opportunity for you and your hen weekend.
Enjoy some retail therapy in the Chester Rows (pictured)
The Chester Rows are one of Chesters most famous sights, and one that is normally highlighted in any photograph of Chester you are likely to see (that isn't of the walls or Eastgate clock). These black and white striped double floor houses are two rows of shops nowadays. With a covered walkway on the first floor, you'll need to go up and down the road a couple of times (both at ground floor level and first floor level) to ensure that you've visisted everywhere that is worth visiting. In other words, as well as taking in some beautiful historic architecture, you can enjoy visiting a selection of shops – both independent and chain, perfect for spending a bit of money on your Chester hen do!
Enjoy a picnic in the Roman Gardens or the Ampitheater
Back to the Roman theme (you'll find that appears a lot in Chester), the Roman Gardens are an absolute oasis of calm in the bustling city centre. This tranquil spot is the perfect place to sit and have a picnic with the girls, a great alternative to squeezing into a busy restaurant for lunch. Not only are you surrounded by beautiful trees, plants and birds, but you will also get to see a lot of roman artifacts displayed throughout the gardens, with lots of them having information panels to let you soak up a little bit of history about Chester whilst on your hen weekend.

If the gardens don't take your fancy and you are still after a picnic spot, then the Roman Ampitheatre is the next logical alternative (not least because it is just a stones throw from the gardens). Ampitheatres were used for entertainment and military training in Roman times, and the one in Chester was the largest in Britain. You can explore the ruins, you can enjoy the painted mural that details what it may have looked like, or you can just sit down and enjoy your picnic, surrounded by history, oh, and your besties!
Learn some more about the local history
If all of this talk of Romans has given you a thirst for historical knowledge, then the next place that would be great for you to visit would be the Grosvenor Museum. It doesn't just cover history and the Romans (though there is obviously a great selection of exhibits and information on those subjects) but it also covers habitats, transport, portraits, geology and so much more. This magnificent three story building is home to a huge amount of accumulated knowledge as well as exciting artifacts, so if any of the party have an interest in history, it's absolutely worth a visit.
Consider messing about on the River
The River Dee in Chester is a beautiful sight. It is one of the most perfect sights you can see in any city in the UK, this unpolluted, beautiful body of water. Whether you want to just sit by its banks and watch the world go by while reveling in the peaceful nature of the river, or whether you'd like to hire a boat for a little trip yourself, the River Dee is always welcoming to everyone in Chester – tourists or locals alike. A good option if you want to get out on the water but don't want to be in control of the boat yourself is to take a river boat tour – while not free, these are usually pretty cheap and can give you some amazing insights about the city that you are in.
Check out the Cathedral
This last option may be slightly more niche, but for those of you who enjoy seeing a beautiful and thoroughly impressive building, a visit to Chester Cathedral ought to be on your agenda. Built on a site that has housed a church since 958AD (and with a small amount of that original building remaining), Chester Cathedral is considered by many to be one of the greatest and most beautiful cathedrals in the country, so it is absolutely worth a visit.
So there you have it – just a few extra reasons why Chester is worth spending time in as a perfect hen do destination - not only does it have fun activities and great nightlife, but also there are so many additional things you can do to keep yourselves entertained through every minute of the hen weekend.
If you are looking to plan a hen weekend package in Chester or anywhere else in the UK or abroad, get in touch on 01202 566100 or via this email address naomi@staghenexp.co.uk and one of our expert stag weekend organisers can help put together a fantastic hen weekend package for your and your group.