Edinburgh Stag weekend
Cheap and easy things to do.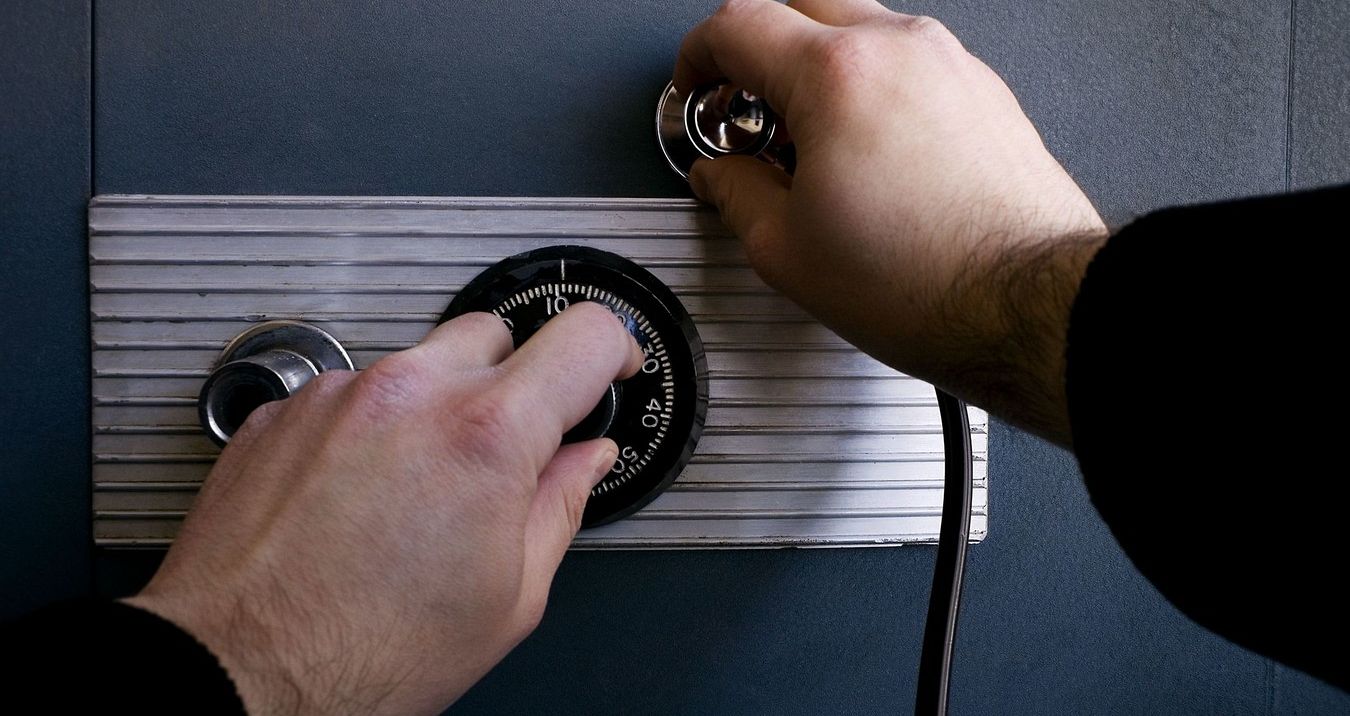 Edinburgh Stag Weekend – Extras that can make your weekend super special.
Planning a stag weekend is a fine balancing act. On the one hand, you need to make sure that you have enough pre-planned activities to keep everyone happy and entertained throughout the weekend, but on the other hand you don't want the timetable to look like a military maneuverer, with every minute rigidly planned out – flexibility is key. And that is where these suggestions come into their own. These are ideas for what you can do in the quieter downtime of an Edinburgh stag weekend – whether it's for all of you, or just some (if there are others who are having to sleep off a hangover), these activities are very light on the wallet, don't have to be pre-booked, and have a large entertainment value, perfect for enhancing your Edinburgh stag weekend.
Try to crack a safe
Museums are always popular destinations to visit, though not always on a stag weekend, often because they feel large and unwieldy, and like they don't fit within the structure of a stag do. But the museum on the mound in Edinburgh definitely should be somewhere that you visit, especially if you have a bit of time to kill. After all, it's the old Bank of Scotland headquarters, and is all about money, and everyone likes money! As well as getting the chance to crack a safe, you'll be able to see what a million pounds in £20 notes looks like, as well as learning about the history of British currency.
Climb a Volcano
In the centre of Edinburgh is Arthur's seat – an extinct volcano that sits about 250m above the city itself. While that sounds like a massive effort, it is a reasonably easy climb, and the views it rewards you with once you get up there are absolutely divine. It's a great climb to clear your head after a big session the night before, assuming that you are the sort of person who enjoys a nice hill walk to start with! By and large, though, it is an experience that will definitely add to your stag weekend in a great fashion, so why not give it a try.
Explore some Gardens
If the idea of an activity that gives you fresh air and a little exercise sounds good, but you don't fancy climbing up Arthur's seat, then a visit to the Royal Botanical gardens might be just what you are looking for. This seventy acre paradise includes a genuine waterfall, an alpine garden, a Chinese garden and loads more. A relaxing stroll around these beautiful settings can be just what you need to re-set yourself after a night out, and to re-centre yourself before a second messy night unfolds in front of you.
Visit some famed fictional locations
Alternatively, if you aren't keen on the gardens and are instead more of a movie lover, a books buff or a comics connoisseur, then Edinburgh has more than a few other sights to show you and your stag party. Many famous films have been made in the city over the years, and a fun activity can be to visit some of the most popular locations. For example, the east end of Princes Street is famously where Trainspotting opens, with Renton being chased by detectives along it – why not put Lust for Life on and see how well you can re-enact the sequence? Or alternatively you could follow in the footsteps of the Avengers in Infinity War, with a trip to Scarlet Witch and Vision's hideout in Cockburn Street or the scene of Proxima Midnight and Scarlet Witch's intense battle in Parliament Square. Marvel-ous! (Sorry couldn't resist!)
But no fandom fills the streets of Edinburgh more than that of the Harry Potter franchise – because there are a fair few landmarks here that will definitely be worth a visit if you are a fan. Greyfriars Kirkyard, for example, is a graveyard containing the real gravestone of Thomas Riddle, or Victoria street which is considered to be the inspiration for Diagon Alley, or you could go for a coffee in The Elephant House, a café that JK Rowling is known to have written some of the books in.
Take in some Art
Why not take in some culture on your stag weekend, The Scottish National Gallery is easily one of the top galleries in the world, filled with fine art featuring royalty and classical bible scenes, with works by Titan, Boticelli, Raphael, Monet, Degas and even Leonardo Da Vinci himself! But that's not the only place where you can go to lose yourself in some amazing art. The national portrait gallery is also jam packed with wonderful works, with portraits of everyone from Robert the Bruce and King Charles I right through to Tilda Swinton and Andy Murray. And if you still haven't had your fill of art, then the third pillar of these amazing galleries is the Scottish National Gallery of Modern Art, a haven of modern art ranging from Tracy Emin and Damien Hirst through to Miro – if it's art from the modern era you like, then you'll be spoilt for choice here!
Take in a tour
Whilst on your stag weekend downtime, why not explore the city itself and learn some of it's fascinating culture and history, then your best bet would be a free walking tour. Easy to find and even easier to join, these tours are led by hugely knowledgeable tour guides who will take you and your stag do around the city and both entertain and inform you in equal measure, and you'll learn more about the city than you ever thought it was possible to know. Just remember, if you have a good time, it's always polite to leave a tip!
So there you are, just a few ideas of how to spend your un-structured time in Edinburgh without hugely hiking your budget during your stag weekend – does any of that appeal? Can you see yourself relaxing at the top of Arthur's seat or standing in the place where an Avenger once stood? Whatever you like, these stag weekend activities will help to supplement your perfect stag weekend to ensure that everyone has the best time for the entire Edinburgh stag do. And really, that's what it is all about.
If you like the idea of a Edinburgh stag weekend or are considering a number of stag weekend destinations get in touch with one of out stag do sepcialists on 01202 566100 or via email sarah@staghenexp.co.uk and we'll be able to breate an epic stag weekend package for you and your group.