Essential Items to Pack on your Hen Do
Preparation is key!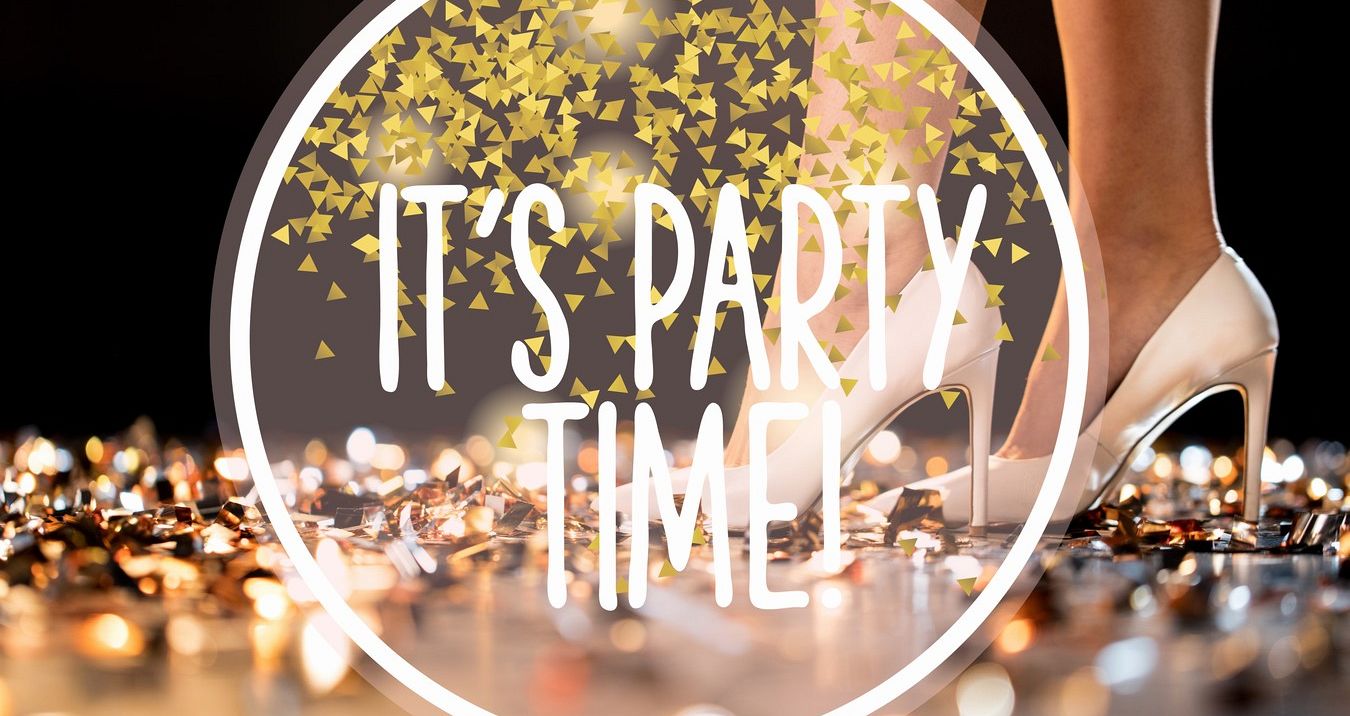 Essential Items for a 2021/22 Hen Do
It's been a while since we were all going out on a regular basis. Yet now, thanks to the removal of lockdown restrictions, the effectiveness of the vaccination and the slow return to normal that our country is going through, we are finally getting the chance to go out and enjoy ourselves in the way that we used to! But going through what we've all been through has meant that we need to re-evaluate what we are doing and what we need to take with us when we do go out! As various members of the office have been out on hen dos since the lockdown has lessened, we decided to put together a list of essential items for a 2021 hen do. Some of these are related to the pandemic and recovery, and some are just good advice. They are listed in no particular order, so it's a useful tick list to go down for you to prepare for your hen weekend!
Mask (and Spares)
Lets start with the obvious one. Yes, the legal requirements to wear a mask are no longer in force but (as you've probably seen) many places (including shops, bars, bus companies et al) are still insisting on masks being worn. With that in mind, it's worth bringing more than one with you – especially if, like me, you are prone to dropping things when you have had a few drinks especially on a hen weekend!
Hand Sanitiser
This one is optional, as most bars / shops / public venues have their own available to you as you walk in. However, as we've all experienced, the quality and feel of sanitisers can vary wildly, so if you've got one that you know you like, make sure you are carrying it and use it yourself, so that you don't have to use one provided that's overly sticky or smells weird!
Spare Shoes
One of the hen weekend classics this, and one that has been on our list of essentials in previous years. Sometimes, with the best intentions in the world, you can go out in shoes that you absolutely love, but discover that they get painful to wear after a long session. In these instances, the best thing to have in your handbag is a pair of ballet pumps or similar, so that you've got something you can slip on in an emergency that will ensure you are still able to walk the next day!
Painkillers and other medications
Again, these are one of the traditional items that is normally listed as being vital on a hen do, and for good reason. It is pretty likely that you are going to have a hangover at some point on the weekend away, so its best to be prepared with ibuprofen / paracetamol / aspirin / whatever painkiller works the best for you. But there are other things that are worth carrying too. Indigestion tablets (such as Rennie or other, cheaper supermarket options) can be worth their weight in gold if have a day of rich food that your body isn't used to, and something to replenish your fluids and restore your energy (like Berocca) is a sensible option to be carrying around as well.
Phone Battery Pack
The items we've discussed so far have all been essentials, and there is an argument that you can still have a great night out with a flat phone, so the battery pack may not seem like something urgent – especially if you are lacking in space in your handbag. However, when you have been on as many hen dos as we have where people get lost and / or distracted (often by very nice looking local lads), then ensuring everyone has a working phone so that people can be found again is an absolute godsend! With battery packs now being as thin and small as you'd like, there's no real excuse not to make sure you are carrying one in case of emergencies – though you will need to make sure it has been charged prior to going out!
Emergency Make Up
I wouldn't normally have listed this, as I thought most of us girls had the same logical brain as I do when it comes to this kind of thing. However, when I was on a hen do the other week, I ended up in the toilets with the hen's sister, providing her everything she needed to recover her face after an accident involving a large drink and someone barging past her! She was amazed that I had what amounted to a small make up counter in my handbag, and I was equally amazed that she wasn't carrying any makeup whatsoever. She told me that she usually just ensured she was perfect before going out and then hoped that everything would be OK, as she couldn't fit everything in her bag. I showed her all of my tiny miniatures and advised that it was worth putting together an emergency handbag make up kit!
Emergency Cash
This is the ultimate emergency item. While you always hope a night out will be amazing and have no issues, you cannot guarantee one hundred percent that everything will go right – a prebooked taxi may be missed, a purse or card may be lost, you may find yourself stuck on your own, and at that point having some spare cash (my rule of thumb is to have enough to get a taxi back to where I am sleeping( can be a lifesaver. The trouble is, of course, that after you've had a few drinks, you start considering dipping into it to buy more drinks, which is kind of unavoidable However, if there's a group of you, and you all TRY to keep emergency cash, then if it's needed hopefully there will be some of you who still have some left!
And there you have it – a basic guide to what essential items you need to take on a Hen Do in 2021 – whether you are spending a whole weekend away, or just having a night out, these items will help to pre-empt any issues and make sure your 2021/22 hen do is the best one yet.
The Stag and Hen Experience has been creating the best bespoke hen weekends away for over 12 years, so, if you're looking to plan a hen weekend package anywhere in the UK or abroad, get in touch on 01202 566100 or via this email address admin@staghenexp.co.uk and one of our expert hen do organisers will help you put together a fantastic hen weekend package for you and your group.