​Five Local Foods to try on a Stag Do
When in Rome......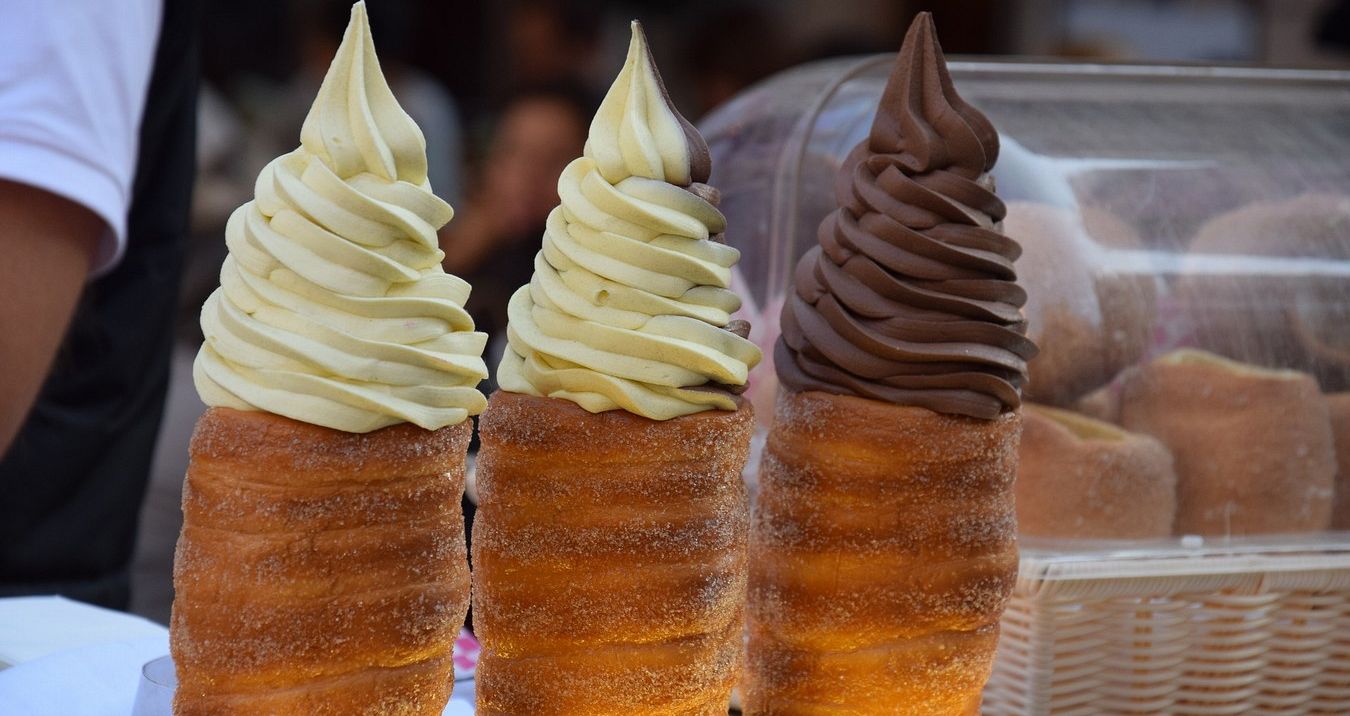 Five Local Foods to try on a Stag Do
Stag weekends tend to last over a couple of days so in amongst the normal festivities and activities that stag dos tend to get up to, it'd be easy for your group to forget the all important meals out. Instead of going to the Curry house as tradition suggests why not check out some of these local delicacies if you're in and around these areas on your stag weekend. Finding things to eat on a stag do is always a bit of a challenge. Sometimes you want to sit down and have a proper meal, sometimes you want to have a quick bite, and sometimes you just don't really know what any of the options are. Well don't worry, we're here to offer a bit of advice and to make sure that you don't miss out on any of the stag do foods that we deem absolutely essential for you to try.
Currywurst
Available in: Berlin, Hamburg, Cologne
Let's start with something that is deemed an absolute classic. The traditional German Currywurst. This is a sausage covered in a curry sauce and usually served with chips. So what's so great about that, right? After all, sausage and chips is a staple food in many countries, including England, so why go all the way to Germany and eat it?
Well to start with, the curry sauce is amazing. There are loads of recipes online to try and make your own, but it's such a specific taste that personally I've never managed to make one that tastes even slightly like the sauce you get in Germany. But it's not just the sauce – the sausage itself is out of this world. German sausages are made to very strict standards – they don't just fill them full of anything that is lying around, they are almost pure meat, and taste amazing. Funny story, the requirements around what defines a sausage are so strict in Germany, that if you tried to make any British sausages over there, they'd tell you it couldn't legally be called a sausage!
Horse Burger
Available in: Ljubljana
I can feel some of you recoiling as you read this. "A Horse Burger?" you are saying to yourselves, "Why would we want to eat that?" The short answer is that it tastes absolutely wonderful. It's a very lean meat and makes a perfect burger. I know this is going to be the least popular option on this list as it's something that we wouldn't ever consider having in this country (especially after the scandal a decade ago where horsemeat was discovered in some foods), but if you have an adventurous side and want to see what something completely different tastes like, then I can't recommend this enough.
There are plenty of places to grab a horse burger in Ljubljana, and with a myriad of toppings and sides available (just like buying any burger in the UK), you'll find it very easy to give this culinary masterpiece a try when you are there on a stag do.
Deep Fried Mars Bar
Available in: Glasgow, Edinburgh, Aberdeen (and many other UK destinations as well)
Now this is one you will have heard of before, and is probably the most commonly available of all this list. Starting in Scotland as a delicacy, the deep fried mars bar has spread across the UK, and is available at many fish and chip shops. But what's it like? It's hard to describe, but if you can imagine the batter from your fish and chips, wrapped around a melted chocolate and caramel mess (which is what the mars bar becomes) then you are pretty close.
Except it tastes better than that description makes it sound. Trust me, if it's something you are curious about, or just want to expand your tastebuds by trying something a little abnormal, it's definitely worth a go. Some chip shops have expanded even further, trying various other chocolate bars – I can't comment on all of them, except to say that if you find anyone offering a battered crème egg, maybe avoid that one – it really doesn't work!
Trdelnik (Chimney Cake)
Available in: Prague
Sticking with the sweet theme for a moment, it's time to talk about Trdelnik. (Which, in case you are curious, is pronounced tre-del-nik. Sort of). These cakes are absolutely amazing and always worth trying if you are ever going past a stand selling them (and you'll find a lot of those in the centre of Prague). They are a kind of cake, made of dough wrapped round a stick, which is then grilled and topped with walnuts and sugar. That sounds tasty enough to start with, but you'll also find that there are loads of options for what to fill them with.
Whipped cream is a traditional filling, but you'll find stalls selling them filled with strawberries, chocolate spreads, or any other number of options, so you can taste them all until you figure out which is the perfect option for you!
Bombas
Available in: Barcelona
Back to savoury foods for our final option today, and this is a goodie. Bombas are essentially balls of mashed potato and mincemeat mixed together and flavoured with herbs and seasonings. They are usually topped with alioli (which is a kind of mayonnaise with olive oil) as well as a spicy sauce, and they are absolutely delicious. A perfect snack food, it's easy to keep eating them, as they are incredibly more-ish and you'll soon find yourself addicted to them.
They are a Barcelona staple, and you'll find many places selling them throughout the city, which makes them a perfect food for your Barcelona Stag Do – easy to eat, easy to find, tasty and simple. The best of all worlds.
That's our list of five great foods for you to try on a stag do. Notice that we didn't call this a top five, just five that we think are worth your time. Have we missed something? Is there a food that you have tried somewhere (whether in the UK or abroad) that you think is a perfect Stag Do food that we should be including here? Let us know about it, and we'll add it to the list for the next time we write one of these.
For now, all that is left to say is that it's always worth trying food that you are unsure about – it may turn out to be your next favourite thing!
The Stag and Hen Experience has been creating the best stag weekends away since 2009, so, if you're looking to plan a stag weekend package anywhere in the UK or abroad, get in touch on 01202 566100 or via this email address admin@staghenexp.co.uk and one of our expert stag do organisers will help you put together a fantastic stag do for you and your group.