Five More Simple Cocktails for your Hen Weekend
Time to get another round in...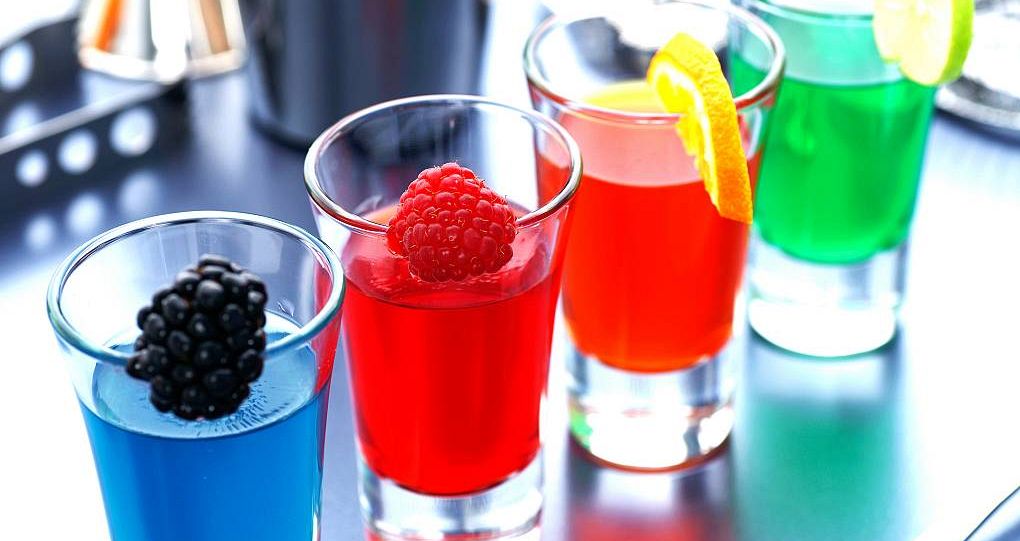 A few months ago, we wrote a blog about our top five three-ingredient cocktails and since then, you've been asking us for more suggestions! As we are always happy to give you what you want, we've complied this new list of Five more simple Cocktails - shall we get started?
Margarita
One of the most popular cocktails (that we managed to miss from our previous list), this is a simple yet extraordinarily tasty cocktail that every girl should be drinking!
Ingredients - 2oz Blanco Tequila, 1oz Cointreau, 1oz Lime Juice, Lime Wedge, Salt
Rub the rim of the glass with a lime wedge and then place it upside-down on a plate of salt, so that the rim is salted. Then pour the tequila, cointreau and lime juice into a shaker (with a bit of cracked ice) and give it a good shake. Finally, strain into the glass (preferably served over yet more ice). Et voila!
Manhattan
A famous cocktail that you've all heard of (even if you've never tried), the Manhattan is perfect for those of you who enjoy the flavours of whiskey in your cocktail
Ingredients - 2oz Rye Whiskey (or Bourbon), 1oz Sweet Vermouth, 2 dashes of Angostura bitters
Simply stir the ingredients together and serve over ice.
Blueberry Rum Punch
If you're after something a little fruitier - then we've got you covered for that as well!
Ingredients - 2oz White Rum, Blueberries, 3/4oz Lemon Juice, 1 tsp Brown Sugar, Ginger Ale
Place a layer or two of blueberries in the bottom of your glass, along with the sugar and lemon juice. Mix this all together until the sugar has dissolved. Then add ice, then rum, and then ginger ale to taste.
Mojito
The mintiest of all cocktails, the Mojito is a great pick-me-up, as well as a fantastic afternoon cocktail
Ingredients - 2oz light rum, Soda Water, Mint leaves, 2 tsp sugar, 1 Lime (in halves)
Place the sugar, mint leaves and a splash of soda into the glass and mix well. (This will dissolve the sugar and release the flavour of the mint). Squeeze the juice from both halves of the lime into the glass, and then drop one half in. Add the rum and stir. Add ice and Soda to taste.
Honey, I drunk the Gin
A tried and tested favourite in the office (not IN the office, you understand, but by people who work in the office!) this mix of Gin, honey and lemon juice shouldn't work.. but it does!
Ingredients - 2oz Gin, 2 tsp runny honey, 2 tsp lemon juice, Water
Place a splash of water into a glass and add the honey, stirring it dissolves into a syrup. Pour into your cocktail shaker and add the gin, lemon juice and some ice. Shake, strain and enjoy!
Have you tried any of these? Or are there some essential Hen Weekend cocktails that we have missed? Let us know via Facebook, Twitter, or e-mailing us at admin@thestagandhenexperience.co.uk