Five Must Visit Bars on your Blackpool Stag Do
Tried and tested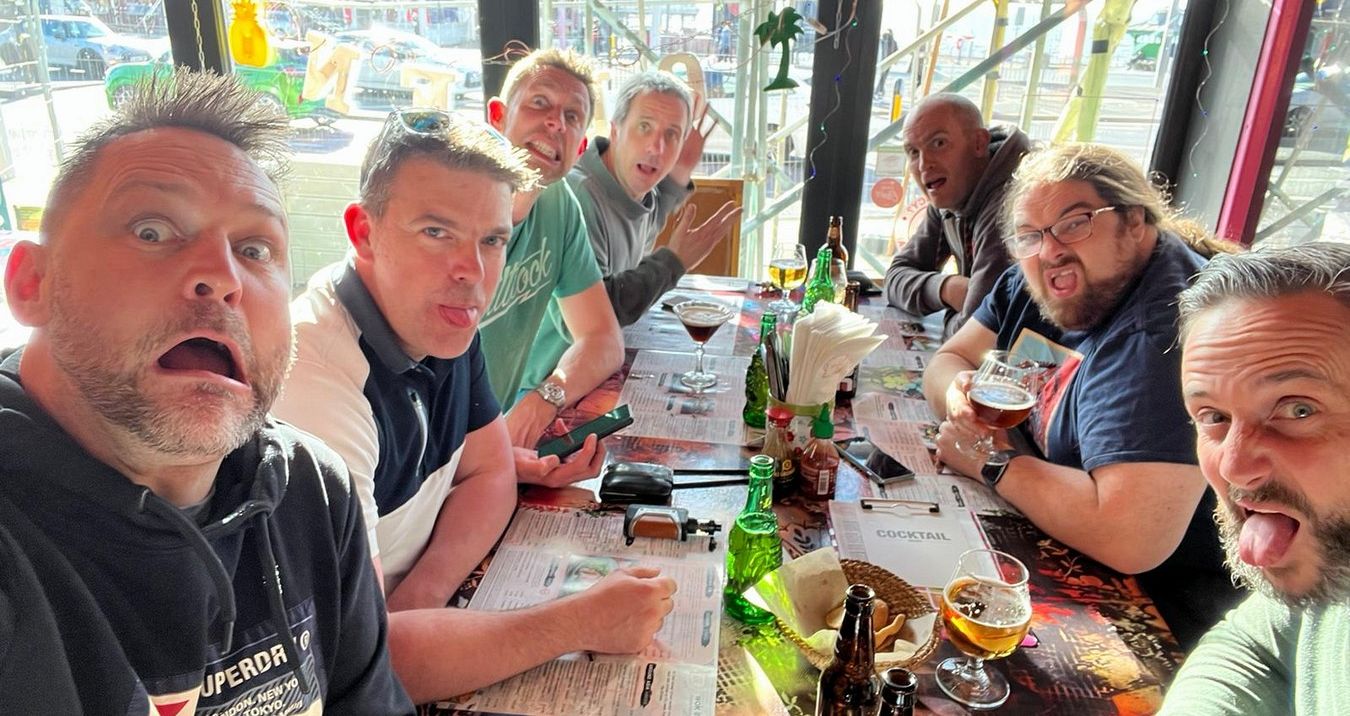 Five Best Bars for your Blackpool Stag Do
A Blackpool Stag Do is one of the rowdiest and most raucous you can possibly imagine. This is no surprise as the town is famed for it's hard-partying nature. With all of that in mind, you won't be short of anywhere to have a drink or three, but what are our recommendations? Which bars do we think are the absolute pinnacle of any Blackpool Stag Do?
These have been suggested by a few of the office (especially as we were all on a Blackpool Stag weekend very recently), so you'll find a good cross section of places to drink here – something for everyone.
Yates
Let's start with a classic – a chain bar that you will almost definitely have drunk in at some point in your life – Yates'. So what is it that makes Yates' in Blackpool so special? It's perfectly placed by the seafront (on Market Street) and really knows how to keep its beer well – which is a combination that makes it a perfect place to enjoy a daytime drink or two for any stag dos in Blackpool.
They also have a huge array of big screens, so if you want to watch sport in a comfortable bar where the drinks will not cost the earth, it's definitely the place to go. In fact, several of us watched the Grand National here, and it was one of the best experiences we've ever had watching the race! Not too noisy, not too quiet, just a perfect place for some afternoon beers.
Shenanigans
From somewhere quiet to somewhere raucous and full of fun – the "Irish" Bar that every stag do in Blackpool stops in at least once, it's Shenanigans! Where to start? This bar is always busy, with music playing, people dancing and drinks being consumed for hour after hour all day and all night. The quotes around the word "Irish" are doing a lot of heavy lifting, as while there are shamrocks everywhere and most of it is painted green, it's just like any other popular bar for stag and hen parties – crowded, well-stocked and full of entertainment.
They have live music and DJs, with the dancefloor being constantly filled with anyone who fancies getting up and making their mark. Shenanigans is a traditional stag do bar, somewhere that you can drink the night away and still feel entertained. A perfect pre-club / first stop bar on any night out, we can highly recommend it.
Little Black Pug
From one extreme of bar to the other. If you fancy somewhere that is a bit less raucous than Shenanigans but still has the wonders of live music and a great selection of drinks, then you could do an awful lot worse than the Little Black Pug. One of Blackpool's newest bars, it's definitely somewhere that is worth your time to visit – being located with a beautiful sea view AND a beer garden making it the best of both worlds.
We haven't even mentioned the drinks yet! This bar is somewhere to visit if you enjoy spirits, as they stock more than twenty different varieties of vodka, more than forty different types of gin and over sixty whiskeys, so no matter how long you spend drinking in the Little Black Pug, your Blackpool Stag Weekends won't ever run out of new things to try, which is ideal.
Fubars / Marleys
I've named this bar with two names, because it appears to have two different names. When we visited it in Blackpool the locals we met referred to it as Marleys, but it also has Fubars branding everywhere and if you look it up online then it seems to be most commonly referred to as Fubars. Regardless of what it's called, I can say that it is a place for you to have an amazingly good time! Marley's (as I will refer to it from here on out) is a reggae rum bar, named for Bob Marley, and somewhere that any Blackpool Stag do should find themselves comfortable.
Live music, big screens, a huge selection of rum and some very friendly locals indeed are just a handful of reasons why Marley's should be on any Blackpool Stag Do's list of the best bars to visit on your weekend away. We were entertained, enthralled and kept very happy by the range of drinks available – once you start trying all of the different rums, you may find that any other drink you go back to is boring by comparison!
Galleon Bar
This is one of the best bars I have ever been to, and should certainly be somewhere any Blackpool Stag Do experiences, especially if you are music fans. Galleon Bar is decorated from floor to ceiling with music and film memorabilia – posters, props, records, flyers, photos – everything you can imagine to keep you entertained while you drink.
You can choose to hang out downstairs and enjoy the live band – it's an experience that is loud, intimate and very exciting, or you can head upstairs to find somewhere to sit down and relax. Some of the chairs are even from an old theatre or cinema, so they are exceedingly comfortable to sit in and chat with your mates. Whatever live music is playing can still be heard upstairs, so you don't miss out on the wonderful atmosphere wherever you choose to spend your evening.
There are two bars (one on each floor) so you don't have to queue very much at all, the drink selection is great, and there are even little Jägermeister dispensers dotted around the place, so that if you just fancy a shot you can serve yourself! We had an amazing night in Galleons Bar, and in fact it was so good that we went back the next night for more.
There you have it – our top five best bars for your Blackpool Stag Do. If you are planning a Blackpool Stag Do, then we highly recommend all five. If you've already BEEN on Blackpool Stag Do, then why not let us know what you think? Have we missed one? If you've got a suggestion for a bar that should have been on this list, please get in touch and let us know.
The Stag and Hen Experience has been creating the best stag weekends away since 2009, so, if you're looking to plan a stag weekend package anywhere in the UK or abroad, get in touch on 01202 566100 or via this email address admin@staghenexp.co.uk and one of our expert stag do organisers will help you put together a fantastic stag do for you and your group.