​Free and Cheap things to do on your Albufeira Hen Do
A weekend away doesn't need to cost a lot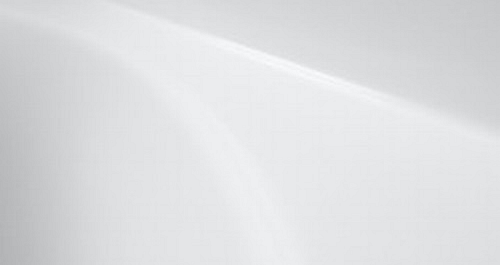 Pictured: One of Albufeira's many beautiful beaches set against the backdrop of the famous old town.
Free and Cheap things to do on your Albufeira Hen Do
Obviously when you head out on any European Hen Do, you know that you're going to be splitting your time between planned activities, pure relaxation, drinking and exploring. This is the sum of a perfect hen do. But we all know that in this day and age where money doesn't go as far as it used to, it's important to make sure you aren't pricing friends and relatives out of the chance to go on your hen weekend. So as well as looking at paid activities, why not consider some of the following? These activities are either free or cheap, and usually don't need booking in advance, so they can be great "spur of the moment" suggestions for something to do during any Albufeira Hen Do.
Explore the Beaches
I know, I know – if you are planning a Albufeira Hen Weekend, then going to a beach is probably pretty high on your agenda as it stands. But did you know that there are over twenty beaches with the coveted Blue Flag status, meaning that they are some of the cleanest and most beautiful beaches that you are ever likely to see in your life. Loads of them have restaurants, cafes, sunbeds and more, so it's worth spending a little time doing your own little "Beach Crawl" - you never know what kind of paradise you'll uncover!
Spend some time in the Old Town
Albufeira's old town is quaint, beautiful and full of things that you absolutely must see. It's built on a cliff and climbs down all the way to the sea, so you'll find an amazing selection of viewpoints at all different levels for you to admire the view and take some of the most beautiful photos ever. There are also plenty of streets dedicated to bars and shops, so whichever of those takes your fancy at the time is worth exploring – after all, window shopping costs nothing at all, does it.
Visit the Museum
If any of the party are keen on history, then why not visit the archaeological museum (Museu Municipal de Arqueologia de Albufeira)? With tickets that only cost a euro (at time of writing), you can enjoy exploring some of the most beautiful sights from Albufeira's history – it includes a neolithic vase, architectural elements and artefacts from a Roman Villa, as well as artefacts from a range of other buildings that are (and were) located right here in the city.
Appreciate some Art
If architecture isn't your thing, but you like the idea of taking in some beautiful art, then why not head to Corte Real? This is a leading Art Gallery that specialises in contemporary art – it's also well known for promoting affordable art, so if there's something that really speaks to you, you may even be able to take it home with you!
Take in a beautiful view
There are a few spots around Albufeira where you can just stop and enjoy the scenery – and the easiest is Miradouro do Pau da Bandeira. This viewpoint is on a rock between Praia do Inatel and Praia do Peaco. Located down at the South-eastern corner of the old town you can stare longingly across the bay at some of the most beautiful scenery you've ever seen. And the good news is that there are escalators to take you up to the perch and there are benches under a canopy as well – so you won't have to knacker yourself out to get up there and have a look!
Explore a ruined Castle
This may not be something for everyone, but if you'd like to investigate the history of the area a bit more and fancy taking in some culture and knowledge, you can visit the ruins of Castelo de Paderne. This castle is one of the most famous in the country, appearing as it does on Portugal's coat of arms. Located in a beautiful Mediterranean landscape of olive groves and carob trees, this 12 th century castle is definitely worth an explore.
Enjoy some local delicacies
This is cheating slightly, because it's not something free – but you have to eat even if you are on a hen do, so it's something that is applicable to just about every Albufeira hen do group imaginable. Given the location of Albufeira, you can understand that the signature dish here is going to be seafood related – and in fact, it isn't just one item of seafood – it is a whole pot!
The signature dish of Albufeira is cataplana, which is a stew named after the very cookware it is made in. Different parts of the city have different recipes for it, but by and large it includes a combination of clams, mussels, shrimp, scallops and lobster in a tomato broth – one of those meals that is perfect regardless of the temperature around you. If you fancy something slightly different, there is another stew called Caldeirada which includes a blend of white and oily fish, mussels, clams, squid and other seafood simmered with tomatoes, peppers and potatoes.
I don't know about you, but just reading that sentence has made me hungry!
Go Shopping!
Once again, I know that going shopping isn't necessarily a free activity (and depending on your tastes, it may not be a cheap one either), but it is always worth spending a bit of time browsing shops and stalls to see what souvenirs you can take home. Personally, my favourite place to go and browse is Rua 5 de Outubro – a street that runs parallel to Albufeira's main shopping street Avenida da Liberdade (which is also worth a visit). Rua 5 wins for me though, as it has a huge selection of handicrafts and art, which mean if you are looking for souvenirs for yourself or a gift for someone else, you'll find things there that you'd never find anywhere else.
There you have it – just a few things that are either free or cheap that you can do to enjoy yourselves while on an Albufeira Hen Do. Have we missed anything? Why not get in touch and let us know.
The Stag and Hen Experience has been creating the best bespoke hen weekends since 2009, so, if you're looking to plan a hen weekend package anywhere in the UK or abroad, get in touch on 01202 566100 or via this email address admin@staghenexp.co.uk and one of our expert hen do organisers will help you put together a fantastic hen weekend package for you and your group.