Free things to do on your Bristol Hen weekend
After all, the best things in life are free!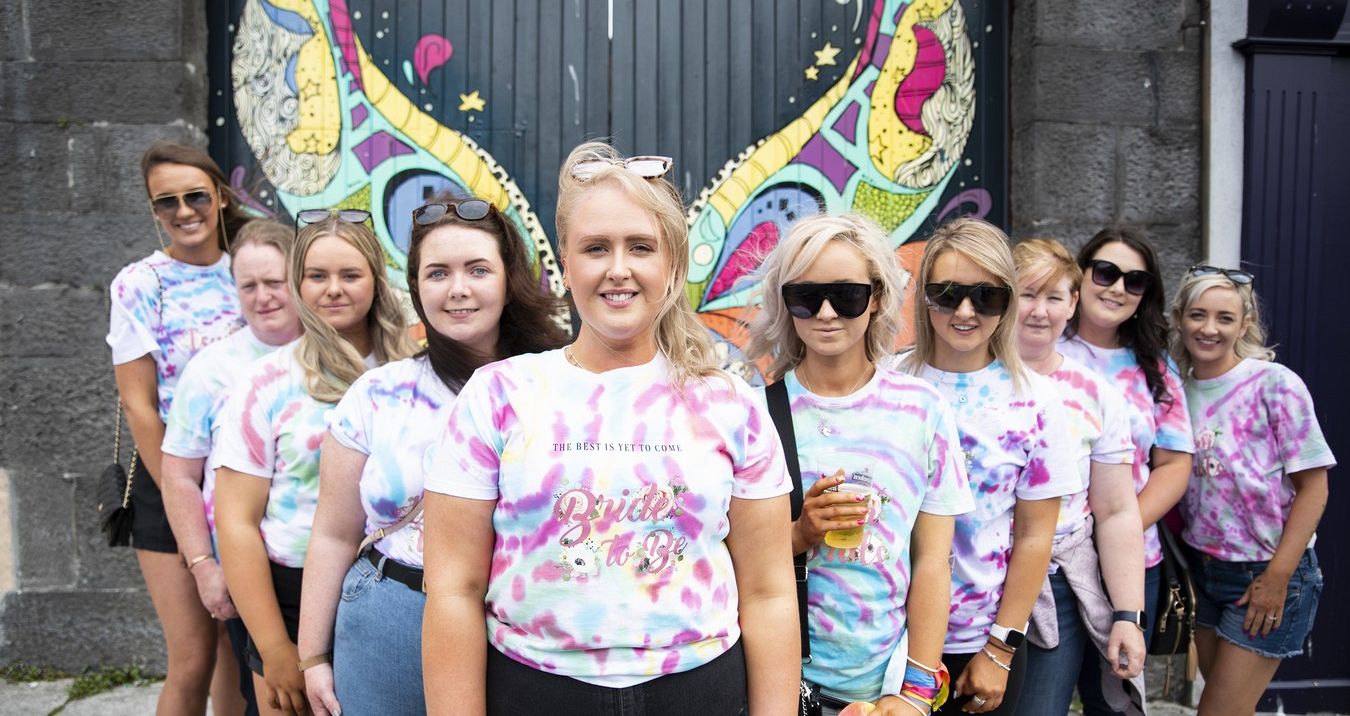 Free things to do on your Bristol Hen weekend
Bristol is an ideal city to visit for your Hen weekend. Bristol ticks all the boxes for a Hen weekend with its legendary nightlife, vibrant arts culture, friendly locals, beautiful architecture and rich history. There is no shortage of things for you and your Hens to see and do in Bristol, however if you are looking to stretch your budget as far as possible its worth knowing what's free, so without any further ado, here are our selections for free things to do on your Bristol Hen weekend.
Clifton Suspension Bridge
This iconic landmark of Bristol, which spans the Avon Gorge, was designed by Isambard Kingdom Brunel, although not it was not finished until after his death, and opened in 1864. The bridge itself soars over 100 metres above the River Avon and marks a turning point in the history of engineering. Although there is a toll on the bridge for cars (£1), the charges for pedestrians are not enforced so it is free to cross the bridge if you are on foot, this shouldn't take long, as the bridge is only 412m in length, but if you are looking for something free to do on your Bristol hen do this is a must, for the views, the amazing structural engineering, the sense of history and, of course, for the selfie opportunities that it provides!
Museums and Art Galleries
If Museums and Art Galleries are your thing then Bristol has a wide variety for you to choose from, all of which are free to visit. Just in the centre of Bristol there is the M-Shed, on Princes Wharf, which was converted from a 1950's transit shed into a Museum dedicated to the history of Bristol, or there is the Bristol Museum and Art Gallery which is located in Queens Road. This is a magnificent example of Edwardian Baroque architecture which houses collections dedicated to art, nature and history, including Egyptian Mummies, Alfred the Gorilla and works of art by local boy Banksie.
Also recommended is a visit to Spike Island, situated in Bristol's historic docks. Spike Island is an international centre for the development of contemporary arts and is home to a gallery, café and working space for artists. Spike Island is a hub of creative and cultural activity for the Harbourside community and if your Hens love art then a visit to Spike Island is well worth considering as a free activity for your Bristol Hen do. Why not see if they are running any free workshops when you are visiting and make a 'crafternoon' of it?
Banksy Walking tours
The elusive street artist known as Banksy, whose works now sell for millions, is a native of Bristol and began his career as a street artist in the 1990's as part of the Bristol Underground scene. Throughout the following decades works of his art have popped up in public places in London, New York, L.A. and, of course Bristol. His provocative art combines satirical humour and social commentary, executed in his signature stencilling style. You can find 11 different works of art by Banksy decorating walls around the city. If you have an afternoon free on your Bristol Hen weekend, then you and your Hens can take a walking tour of these pieces. There are a number of self-guided tours available of varying lengths and these will provide endless opportunities for selfies as well as a bit of fresh air!
Picnic in the Park
If the weather is on your side for your Bristol Hen weekend, what better way to pass some free time on a lazy afternoon, than with a picnic in the park? Bristol has absolutely no shortage of green public spaces, with something like 400 parks and gardens open to the public. Just in the centre of Bristol, you can choose between Castle Park, Brandon's Hill or Queens Square.
Castle Park is a tranquil space nestled between the Shopping Quarter and the Harbourside and boasts the ruins of St Peters Church and traces of Bristol Castle, as well as a number of other memorials.
Brandon Hill is the oldest park in Bristol and provides fantastic views across the city and the Harbourside. It features a natural conservation area, beautiful paths and the iconic Cabot Tower. Cabot tower is 105 feet tall and was erected in 1897 to commemorate John Cabot's famous voyage in 1497 from Bristol to North America. It is free for you and your Hens to climb the steep winding steps but you will be rewarded with magnificent views to record for Instagram!
Queens Square is a beautiful Georgian park area surrounded by trees and Georgian town houses. Named for Queen Anne when it was opened in 1702, the land on which the square lies was originally marshland used as the city dump until it was remodelled in 1622, and now provides an oasis of green in the city centre so it's a perfect venue to have a chilled walk on your Bristol hen do.
Throughout the year there are also a number of free events and festivals in Bristol, so if you are considering a Bristol Hen weekend it is always worth checking the dates against free festivals such as the Bristol International Balloon Fiesta, where hundreds of hot air balloons take off from locations all around the city, or the Bristol Harbour Festival in July, to maximise your opportunities for free entertainment!
The Stag and Hen Experience has been creating the best bespoke hen weekends away for over 12 years, so, if you're looking to plan a hen weekend package anywhere in the UK or abroad, get in touch on 01202 566100 or via this email address admin@staghenexp.co.uk and one of our expert hen do organisers will help you put together a fantastic hen weekend package for you and your group.