Freedom Day
A look at the things we took fro granted (probably)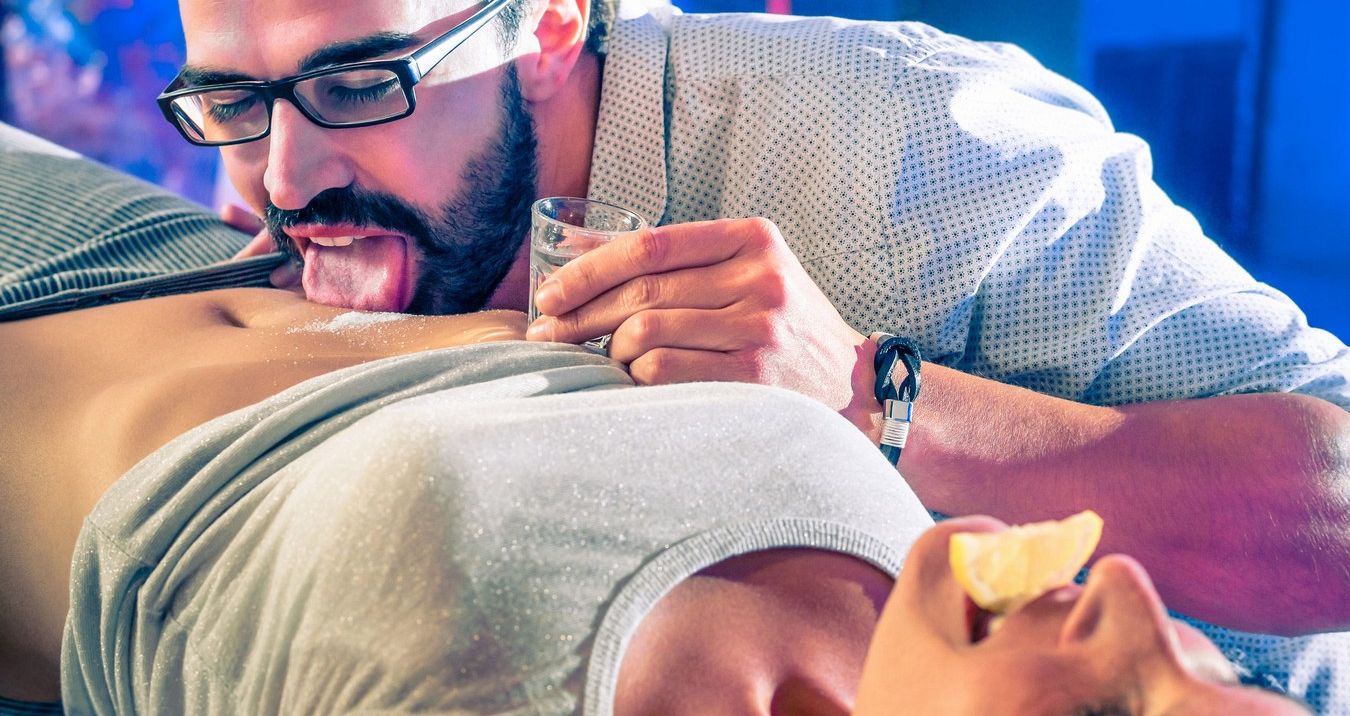 The time has finally come! The day known as Freedom day is upon us, and the legal restrictions that we have all been living with for what seems like forever have finally been lifted. Our social lives can now kick off once again and that means the revallry of Stag dos can start again! Obviously we all know that the pandemic is not over, but at least now we can enjoy some kind of normalcy when it comes to a good stag night out. So here is a list of things that we have missed and are now ecstatic that we are now able to do once again on our stag dos.
Meet more than five other people inside
This is the biggest one for all of us. It's been about seventeen months since we have been able to meet up with multiple people inside somewhere – whether that is in a bar, a house, a hotel, wherever. No longer are your stag do gatherings at risk from the ridiculous British weather! (As I write this we are in a heatwave, so I fully expect to be drowned in rain by the weekend, after all, that is the British way.) The freedom to sit down and relax with a group of your family and friends has been the hardest thing for me to cope with, and I honestly can't wait to meet up with all the people I have missed so much during the last year and a half.
Large-Scale Stag do Accommodation is an option again
As a part of the restrictions around the rule of six being eliminated, it means that some of the larger scale accommodation options that have always been popular with stag dos are now back on the table. Things like large apartments, party houses and multi-bed hostel rooms are now available to be booked again without having to worry about how many people or households you have in them woohoo!
Nightclubs can open again
The news was full of delighted nightclubs who opened at 12:01am on Monday 19th July, celebrating their first day of being able to open as a traditional nightclub, with walk up bar, dancing, music, and all the experiences that you associate with clubbing. It is very strange to think that we haven't been able to visit a club since March 2020, and now it seems that we are going to find ourselves in a situation where stag dos can once agan end in the traditional manner – dancing to loud music with a drink in hand and sheer excitement coursing through your veins. One note on Nightclubs – it does look as if there will be a requirement for people to be dual vaccinated from September onwards to get into a club, so do ensure that you are getting your vaccine if you want to be able to go clubbing on your stag do in autumn!
Masks (and social distancing) are now optional
A big change to the way we've all been used to living, masks and social distancing are now optional when out and about on your stag do. While some venues and businesses may have kept individual rules for their own premises, by and large you are no longer required to worry about whether you are two metres away from the person you are flirting with! No masks also means that you can see peoples smiles and understand them a bit more if you are in a loud environment (like a nightclub), as it's easier to understand if you can see what they are saying so we can resharpen our pullign technique as being able to see the smil can make a whole lot of distance!
Big Events have no limits
Events are no longer restricted to a set number of people – so whether that's the wedding you are planning, the stag do, a birthday party, or even some kind of organised event like a music festival, you are no longer restricted to certain numbers of people. And lets be honest, all the best parties tend to have a large number of people in attendance – the saying "the more the merrier" doesn't exist for no reason! Stag dos are no exception!
You can order at the bar!
This is great news. We've all spent the last year or so ordering drinks and food via apps on our phones, and I think we can all agree that while some of these apps are great and well-designed, there are more than a few that can be awkward to use and the occasional one that just flat out doesn't work. Luckily that will now just be one option for how to order at most bars in a post-freedom day world – so if you don't want to deal with the app (or are finding it an absolute pain to use) then you should just be able to pop up to the bar and order, a stag do tradition we've all missed, just like the old days.
A WORD OF CAUTION
We've highlighted just a few of the great things about legal restrictions being removed. However, as we have mentioned a couple of times in this article, just because restrictions are no longer legal, doesn't mean that we are back to normal. There is still a large element of personal responsibility to what we are doing, so we should be doing everything that we can to ensure that we are putting up as many barriers as possible to this virus, whilst still enjoying your syag do.
You may also find that individual venues and companies have put their own restrictions in place. A lot of public transport companies (for example) have insisted that masks remain a requirement on their vehicles, and some shops (such as Tesco) have put rules in place to ensure that masks must be worn in their shops as well at the time of writing.
The best news of all is that with all of these legal restrictions being removed, organising a UK stag do or hen do is now back to being as easy as it used to be (hopefully the European ones will be easy soon as well). So whatever you want to do for your weekend away, and wherever in the UK you want to go, you should now find that the options are wide open and eager for you to pick from. Get in touch with us today and we'll get a perfect stag weekend away planned for you before you've even finished the phone call!