Great Local Beers to Try on your Stag Do
When in Rome!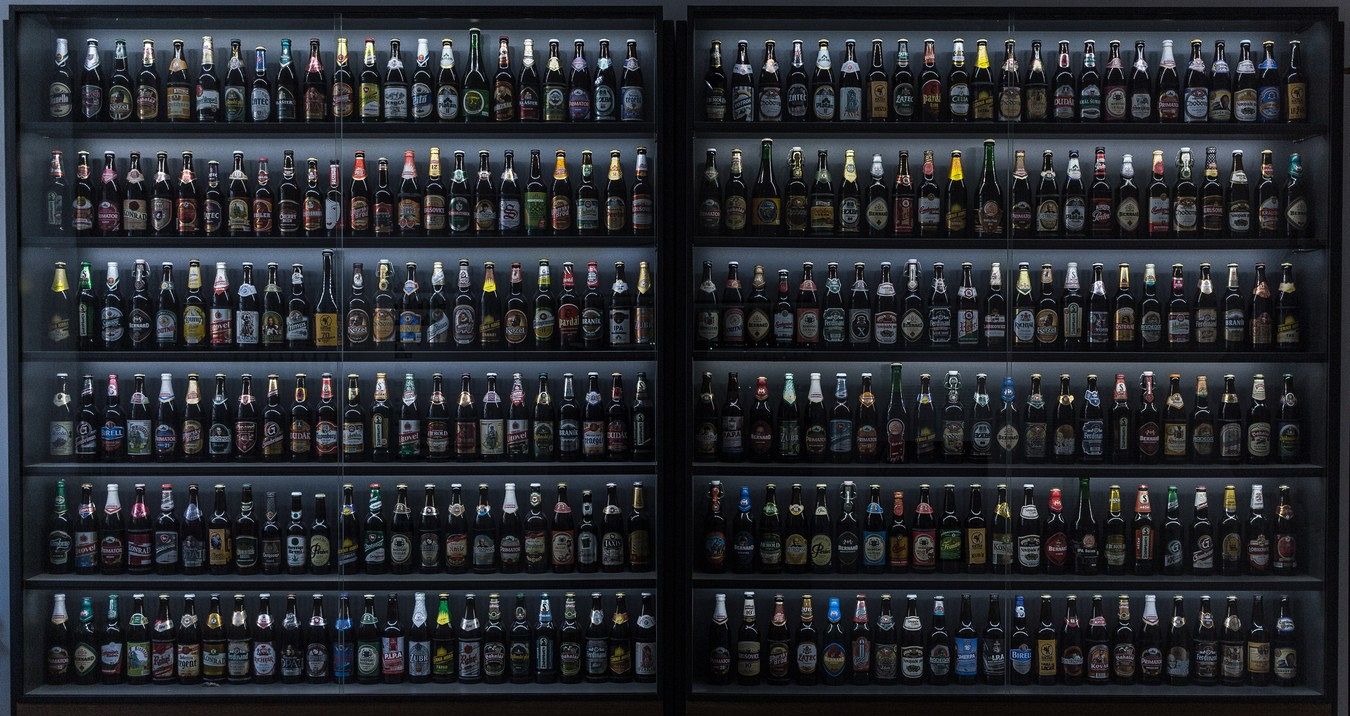 Great Local Beers to Try on your Stag Do
One of the great things about going abroad for your stag do, is that you get the chance to try different food and drinks from different countries. But for most groups, regardless of where you are going, the most important thing is how good the beer is. With that in mind, it's clear that local beers are important to any European Stag Do, helping to give it a unique flavour.
The next question that forms then, is what are the best local beers in Europe? Which of the many destinations that you can choose has a beer that would rank in the top five of every European country? I'm glad you have asked that question, because we propose to answer it here and now.
Just a quick bit of clarification – we are talking primarily about beers that are NOT any of the international, well known drinks. So while Heineken is brewed in Amsterdam and Kronenbourg is brewed in France, we're not going to be mentioning the likes of them. Instead, we wanted to focus on five of the more local beers that we have tried and that we found amazing.
Pilsner Urquell
Available in: Prague
To start this list, we turn to a drink that is known to be full of deep flavours and a beautiful colour – slightly darker than many other lagers. In fact, Urquell has a long and complicated history, which starts with angry tavern owners pouring thirty six barrels of local beer down the drain in 1838, and ends with the brewery being bought by a giant international conglomerate in 2010 and producing huge amounts of beer to be distributed in many other countries alongside the Czech Republic.
The use of the name "pilsner" for any lighter coloured beer started here, with Pilsner Urquell being the first (as it is brewed in the city of Pilsen), and it was so popular upon it's creation that many other beers copied its style, taste and name – so if you've ever drunk a pilsner that WASN'T Pilsner Urquell, you've been drinking a copy.
Pilsner Urquell is an absolutely beautiful drink. To use a popular term, it is a great session beer – I.e. it's a beer that you can keep drinking glass after glass of when you are having a big night out, making it a perfect accompaniment to any Prague Stag Dos.
Zlaty Bazant
Available in: Bratislava
From one beautiful golden beer to another, it's time to take a look at the most exported Slovak Beer Brand – Zlaty Bazant (also known as Golden Pheasant). This beer has been around since 1969, and is easily one of the most popular drinks Slovakia has to offer. They've always been on the cutting edge of drinks, as they started selling it in cans as early as 1971 (the first beer in Czechoslovakia and Eastern Europe to do so) and they've had non-alcoholic options since the 1980s.
Zlaty Bazant is brewed in Hurbanovo, a town located 115m above sea level which has the highest temperature in the country, making it perfect for growing their own hops, which are a key to the overall taste of this beautiful beer. It is known for having a full-bodied taste and golden colour, and we can confirm it's a beauty!
Moritz
Available in: Barcelona
Another beer that has been around since the middle of the nineteenth century, Moritz has always been brewed in Barcelona, and is extremely well known as one of the best beers you can get in the city. There are just three beers that this brewery makes:
Moritz (the original), a pale pilsner made with mineral water, pale malts and Saax hops,
Moritz Epidor, based on an earlier 1923 recipe, this is a much stronger version of the beer, with an alcohol level of 7.2%
Aigua de Moritz, an alcohol-free version that many decry as one of the best alcohol free lager options available.
There was a small hiatus in the brewing process for this beer, as the factory was closed in 1978, and didn't relaunch until 2004, but we're pleased to tell you that it is still going strong! We're big fans of this one – having drunk our fair share of both Moritz and Epidor, we can confirm that the first is a good lunchtime beer, and the second is great if you fancy something with a bit more kick to it!
Berliner Kindl
Available in: Berlin
This beer is so good that it's hard to put it into words! I'm not supposed to have a favourite of the five I've listed here, but I can tell you that Berliner Kindl is definitely the favourite I'm not supposed to have! It doesn't matter what kind of beer you like, they've got something that will suit your palate. The Berliner Kindl is a traditional bottom-fermented Pilsner, and is something that will make any stag do go with a bang!
They also offer both a Weissebeer and a DunkelBeer (a white beer and dark beer respectively), and both of these are great options as well. In fact, the Berlinker Kindl Bock Dunkle is a beer that I would highly recommend to anyone visiting Germany who is a fan of a more traditional ale – it's not the same, by any means, but it is something that tastes absolutely beautiful!
Guinness
Available in: Dublin
Alright, this one's a bit of a cheat, because I said I wasn't going to pick any hugely popular international brands, and Guinness is one of the biggest brands around! However, the point of this entry is that no matter how much Guinness you have drunk before in the UK (or anywhere else for that matter), the legend that it tastes better in Dublin than anywhere else is 100% true.
I don't know if it's due to transport, storage, freshness or what, but if you are heading out on a Dublin Stag Do, try some Guinness yourself – you'll be amazed at how different it tastes!
That's just five of our favourite beers – we've obviously not tried all of the local beers in all of the countries that offer European Stag Dos, so this list may get updated as time goes on.
And if any reps from any breweries are reading this and want to send us some beer to try, please feel free!
The Stag and Hen Experience has been creating the best stag weekends away since 2009, so, if you're looking to plan a stag weekend package anywhere in the UK or abroad, get in touch on 01202 566100 or via this email address admin@staghenexp.co.uk and one of our expert stag do organisers will help you put together a fantastic stag do for you and your group.