Hen Activities for sunny European destinations
Sun, Sea & Sand!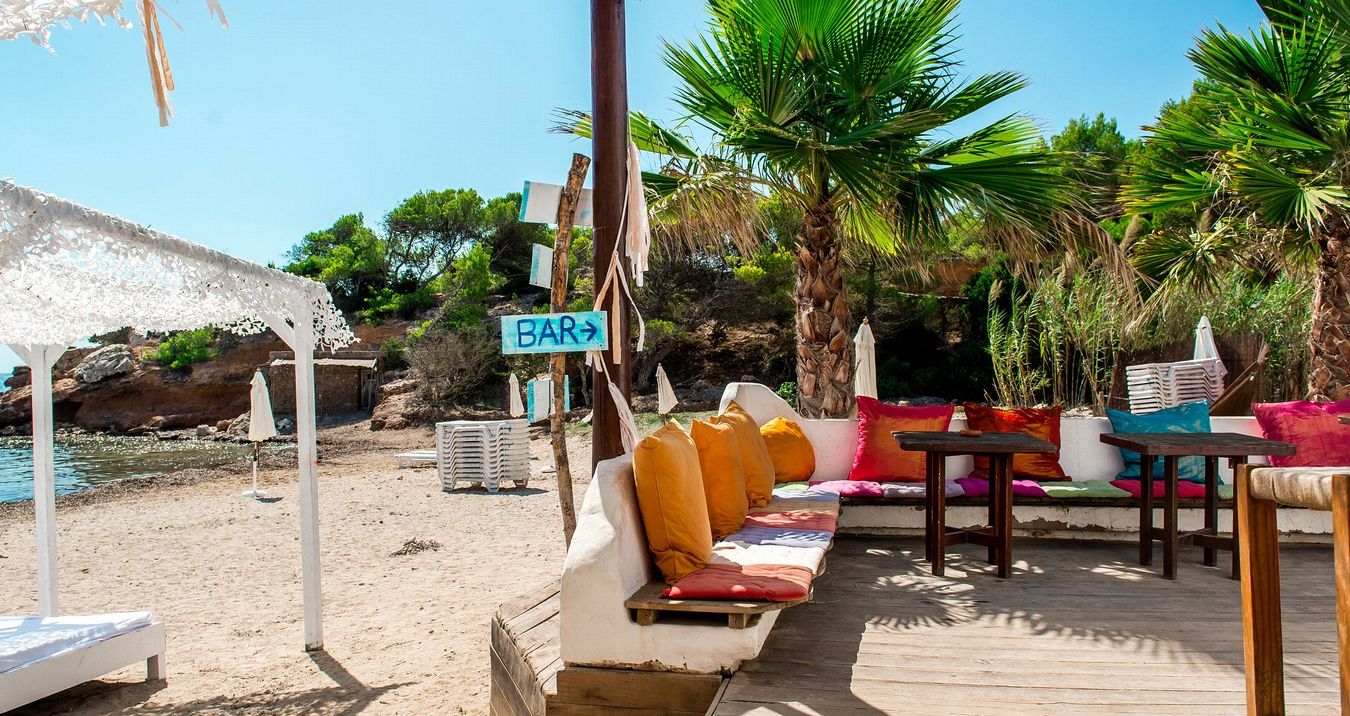 Soaking up the Sun – Best Hen Do Activities for Sunny European Locations
After the year we've all had, we are all desperate to get back to normal – to be able to go abroad and enjoy time with your friends, your family and a drink in each hand. Pretty much all of the hen parties that we have spoken to are desperate to add some extra pizazz to their hen weekend to make up for the delays, the rescheduling and the general bad mood that everyone has been in since the start of last year. We've all become like coiled springs waiting to burst out of lockdown and party hard as soon as we get the green light! So we thought we'd highlight some of the amazing hen weekend activities that are absolutely perfect to entertain you in the sunniest parts of Europe, to make sure your hen do abroad is the absolute best and memorable that it can be.
Catamaran Cruise
Available in: Barcelona, Benalmadena, Benidorm, Magaluf, Marbella, Puerto Banus, Tenerife, Valencia.
When you are out on a hen do and embracing the sun and the sea, the best way to embrace it is to find yourself out on the sea itself, soaking up the tranquility and ambience of the ocean on a catamaran, soaking in the sun, drink in hand, surrounded by your favourite ladies. After all, there is a reason why the Catamaran Cruise hen weekend is one of our most popular activities for all our beach based hen weekend destinations – it is because it's an absolutely perfect activity that everyone enjoys. Obviously the specifics of the activity vary from place to place, you may find that you would prefer the whole catamaran to yourself for some extra privacy or want to share with the general public, there will be an option to suit your taste and budget. Typically you'll find yourself setting sail in the late afternoon, watching sunset from the deck of the boat and enjoying the perfect coastal views. What more could you want than a catamaran cruise on your hen weekend?
Fly Boarding
Available in: Benalmadena, Bratislava, Marbella, Puerto Banus, Riga.
While sitting back on the beach and relaxing can be an important part of a hen party, some people want to punctuate that relaxation with a little excitement and adrenaline fuelled adventure as a part of their perfect European hen weekend, and if that's what you like, then I can guarantee a Fly Boarding hen weekend will be a perfect activity! This activity has really taken off (literally!) in the last couple of years, with the excitement and adrenaline pumping whist flying high above the water thrilling the younger and the older hens alike. Your feet will be strapped to what looks like a slightly larger snowboard, and then jets of water will stream out of the base, allowing you to hover above the water – you'll have never felt so alive! This is not an activity for the faint hearted, but will be one you remember forever.
Jet Skiing
Available in: Albufeira, Benidorm, Hvar, Marbella, Puerto Banus, Tenerife
For a more classic hen weekend activity that will get your heart pumping and your excitement flowing, Jet Skiing is always a popular choice. You'll find yourself astride a machine that can speed you across the sea with ease and with the wind in your hair you will find yourself experiencing the ocean in a way that you never have before. The excitement of jet skiing is second to none, and is absolutely perfect for a sun-filled hen weekend where everyone wants to get a bit more active before you start painting the hen weekend destination red.
Beach Club
Available in: Albufeira, Barcelona, Benalmadena, Benidorm, Hvar, Ibiza, Magaluf, Marbella, Puerto Banus, Riga, Tenerife
By saying beach clubs are extremely popular on beach hen weekend destinations I'd be stating the obvious! They offer that little extra pizazz that just chilling on a lounger on the beach, and having to get up and queue for your refreshments, Incorportating a beach club on your sun fuelled hen weekend offers the ultimate in high class relaxation, there's not much that beats a Beach Club. Free flowing drinks brought to your table (or lounger, depending on how luxurious you feel), and the hot sun beaming down on you make it the perfect hen do activity. Whether you want to top up your tan, gossip with the girls, or get up and showcase your moves on the dancefloor, a Beach Club is an absolutely brilliant way to spend some time on your hen do.
Scuba Diving
Available in: Tenerife, Valencia
In case you were curious S.C.U.B.A is an acronym of self contained underwater breathing apparatus, scuba definitely sounds cooler! Chances are if you've read this far down this list of hen weekend activities, you've seen a couple of options based around relaxing, and a couple based around high adrenaline motorised watersports. Scuba Diving is very much the middleman, or 'middlehen' in this respect, it's not as high octane as Jet Skiing or Fly Boarding, but will still fill you with excitement and enjoyment as a hen weekend activity. Scuba Diving is one of those activities that everyone wants to try at some time, and when better to try it than while you are surrounded by the girls and relaxing in sunny Spain? You'll get some instruction from a qualified instructor, and then when you are ready you can dive in and explore the underwater world – the beauty you see will stay with you for the rest of your life, and doesn't that sound like the perfect way to spend an a hen weekend afternoon?
VIP Champagne Reception
Available in: Benidorm, Ibiza
One of the ultimate goals for a hen do is to make sure that all of the group feel like you're the special hen group you are – and what's more special than having your own hen weekend VIP Champagne reception on arrival? Hosted in a perfect cocktail bar, you'll enjoy Champagne, Strawberries and there'll even be some eye candy in the form of some male reps whose whole purpose is to ensure that the hen weekend gets started with a bang!
Arabic Spa
Available in: Barcelona
What hen weekend would feel complete without some amazing pampering. The beach is all well and good, but the true relaxation of enjoying a thermal bath, aromatherapy, a massage and many other activities is something truly aspirational, and that's just what this Arabic Spa can offer for you and the girls. This activity of pure pleasure comes recommended by every group we know that have visited, as it's perfect whenever you take part in it – it could be somewhere you visit the day you arrive, to ensure that you leave the stresses of normal life behind, or it could be somewhere you visit after a big night out, to help you get rid of the hangover you are nursing. Whatever your desire, and whatever you'd prefer, the hen weekend Arabic Spa is definitely somewhere that will spoil you rotten.
That's just a few of the outstanding activities we offer in sunny European locations, do any of those take your fancy? Can you see yourself cruising on a catamaran, jumping on a jet ski or relaxing in a beach club? Whatever you fancy, it's easy for us to arrange, so just ask and we shall provide.
The Stag and Hen Experience has been creating the best bespoke hen weekends away for over 12 years, so, if you're looking to plan a hen weekend package anywhere in the UK or abroad, get in touch on 01202 566100 or via this email address naomi@staghenexp.co.uk and one of our expert hen do organizers will help you put together a fantastic hen do for you and your group.