Hen Do Cambridge
5 free and cheap things you can do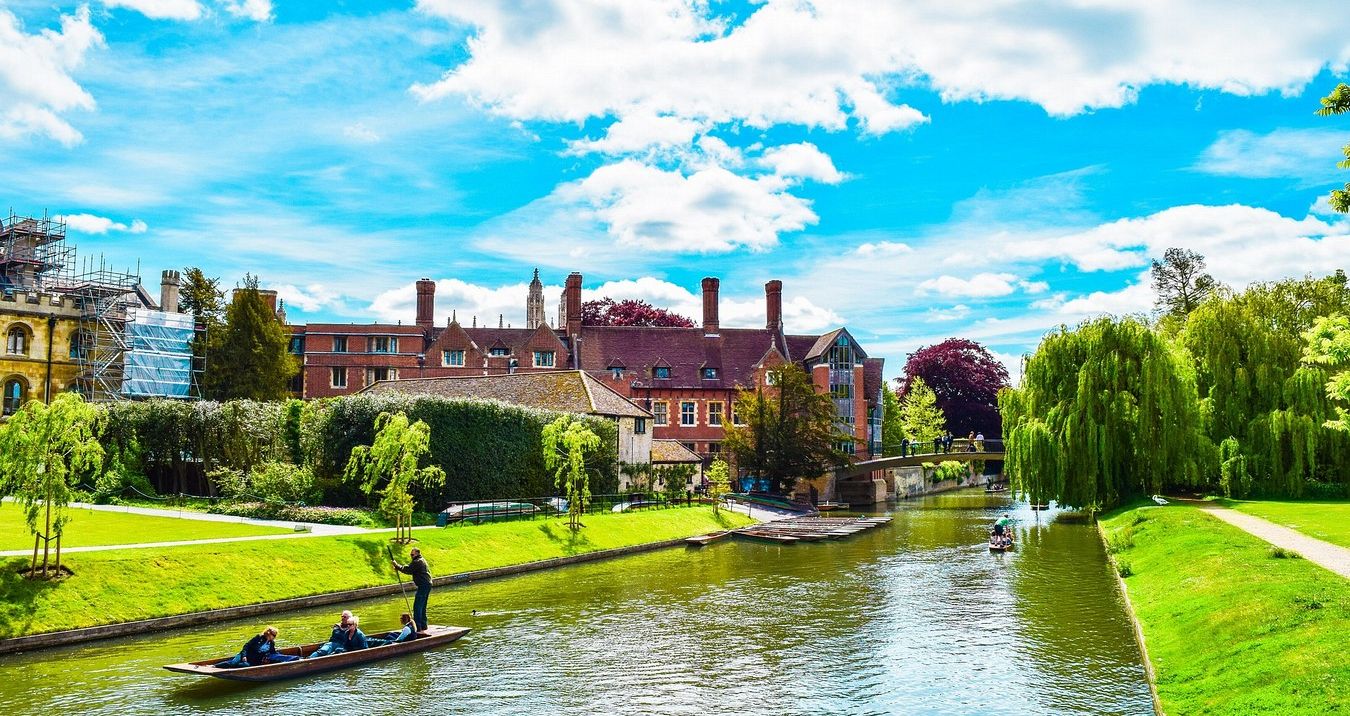 5 free and cheap things to do in Cambridge on your Hen do
A Cambridge hen do is a beautiful city to visit for your Hen do. Home to the world famous University of Cambridge, Cambridge is well known for exemplary architecture, with churches, cathedrals, libraries, museums and colleges, so if you and your Hens are looking for some culture, then it really should top the list. A Cambridge hen weekend has an amazing choice of nightspots so theres something that caters for all tastes and we can offer all sorts of activities for your Hen do in Cambridge, but here are our recommendations for the best 5 free and cheap things to do on your Cambridge hen weekend: -
Fitzwilliam Museum
The Fitzwilliam Museum is the University of Cambridge's Arts and Antiquities Museum. Entrance is free for everyone and it is certainly worth a visit. The Fitzwilliam was founded in 1816, when Richard VII Viscount Fitzwilliam of Merrion donated his collection of works of Art and his library to Cambridge University. Viscount Fitzwilliam strongly believed that the University should have its own museum for works of art, but also a library as well and bequeathed a large sum of money for a "good substantial museum repository". The Fitzwilliam Museum houses a vast and varied collection of over half a million items, ranging from Ancient Egyptian, Greek and Roman antiquities to contemporary works of art. There are five departments, Antiquities, Applied Arts, Coins and Medals, Rare Manuscripts and Books and Drawings and Prints. If you have time to kill and you don't want to spend any money then a visit to the Fitzwilliam Museum will make for a fascinating afternoon and has to be one of our 5 free and cheap things to do on your Cambridge Hen do.
Browse the market at Market Square
A Cambridge hen weekend wouldn't feel right without a bit of retail therapy with your besties. The historic Market Hill, also known as Market Square, is located in the centre of Cambridge and has been operating as a market since Saxon times. For modern visitors, from Monday to Sunday, 10am to 4pm, there are a wide range of stalls selling goods such as Street food, books, vinyl, CD's, DVD's, clothes, jewellery, handbags, fruit and veg, fresh fish, second hand bikes and much more besides. On Sundays the market hosts a local foods and arts and crafts market offering organic produce and works from some of the region's best artists, sculptors, potters and photographers. If you are looking for a nice chilled Sunday activity it is free to enter, so it is one of our 5 free and cheap things to do whilsy on your hen do in Cambridge, although what you spend when you are there is down to you!
Visit the University grounds.
The University of Cambridge was founded in 1209, and given Royal Charter by Henry III in 1231. The University originally grew out of an association of scholars who had fallen out with the townspeople in Oxford and left the University there. The University comprises 31 semi-autonomous colleges and offers a stunning range of architecture from medieval and renaissance to baroque and neoclassical. It is free to enter the University grounds, so if you are at a bit of a loss for what to do, we would certainly recommend a visit to the University grounds as one of our 5 free and cheap things to do in Cambridge on your Hen do.
Walk to Grantchester
Another of our recommendations for 5 free and cheap things to do in Cambridge on your Hen do is to visit Grantchester. Grantchester is located about 2 miles downstream from the centre of Cambridge and is a picture perfect model village. Grantchester features a magnificent medieval church, quaint thatched cottages, winding lanes and four cosy, traditional pubs. The walk to Grantchester from the centre of Cambridge is about 2 miles and you can either walk along the banks of the river Cam, or if you don't mind spending money, you can hire a punt and take a nice scenic journey down the river, the choice is yours. A wonderful tranquil Cambridge hen weekend activity
Punt on the Cam
A fantastic Cambridge hen do experience you might want to try is punting on the River Cam, particularly taking in "The Backs", a picturesque area in Cambridge where several of the University College grounds back on to the river. A punt is a flat bottomed boat with a square cut bow. Punts are designed for use in shallow water and rather than being rowed, Punts are propelled by use of a pole pushed against the river bed. Punting in Cambridge has been popular since the 1900's and at the cost of £20 per hour for a Punt for six people, although it is not free, we would highly recommend it as one of our 5 free and cheap things to do in Cambridge on your Hen do.
If you would like assistance in planning your Hen do in Cambridge, please do not hesitate to contact us and one of our consultants will be delighted to help you organise the Hen weekend of your dreams!
The Stag and Hen Experience has been creating the best bespoke Cambridge hen weekends away for over 12 years, so, if you're looking to plan a Cambrige hen weekend packageor anywhere in the UK or abroad, get in touch on 01202 566100 or via this email address naomi@staghenexp.co.uk and one of our expert hen do organizers will help you put together a fantastic hen do for you and your group.