Hen Do Ideas Norwich
Free and cheap activities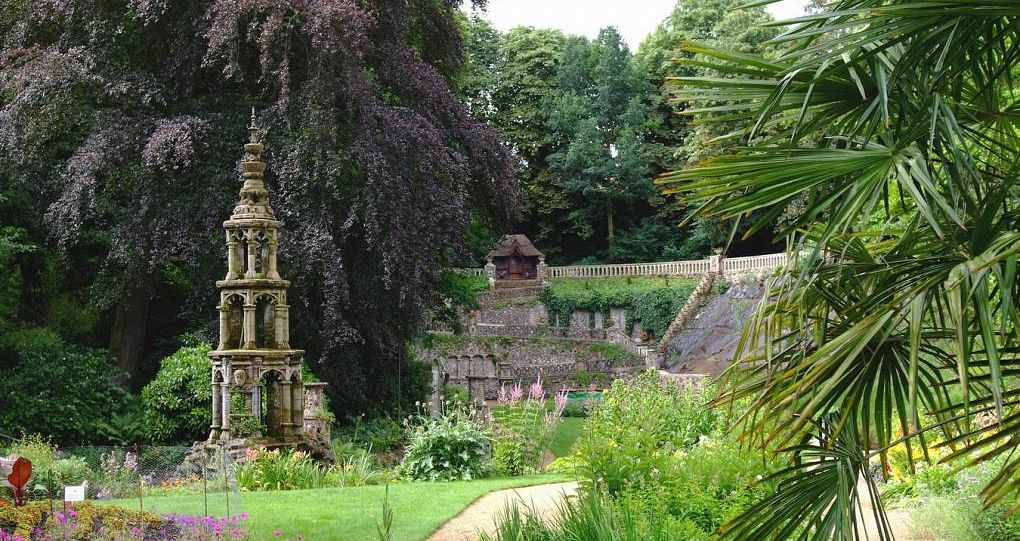 Hen Do Ideas Norwich
Although most people wouldn't necessarily associate Norwich with Hen weekends, here at the Stag and Hen Experience we have a lot of love for Norwich as a Hen do destination. It's a combination of the wonderful architecture, ranging from early medieval to Victorian and Edwardian, the fantastic scenery and history of the area, along with the friendly people and the many Hen-friendly bars and restaurants that does it for us. In Norwich we offer a wide range of activities for your Hen do, but, for those of you who are looking to save a bit of money, we have also drawn up a selection of some of our favourite free things to do in Norwich on your Hen weekend.
Explore the Lanes
The first suggestion we have for our hen do ideas Norwich is to explore the historic Norwich Lanes. This area is a series of, principally pedestrianised, alleyways, lanes and courtyards, which are home to all manner of independent retailers, cafes, restaurants, pubs and bars demonstrating some of the country's finest examples of medieval architecture. If you and the girls want to spend an afternoon browsing shops there are over 300 independent retailers in the Lanes, in addition to an incredible showcase of the rich local history and architecture. In the Norwich Lanes there are many wonders to be discovered, shops housed in buildings that have stood for hundreds of years, medieval churches that have been converted into music venues, theatres hidden away in ancient courtyards, even a cinema housed in a 700 year old medieval merchant's house. A visit to the Lanes is highly recommended as one of our free things to do in Norwich on your Hen weekend.
Take in some art
Another top attraction in Norwich, which we recommend as the next of our hen do ideas Norwich list is to visit the Sainsbury Centre for Visual Arts. As one of the most prominent university art galleries in Britain, the Sainsbury Centre for the Visual Arts is housed in magnificent, airy, cuboid, modernist structure of clad steel, which achieved Grade II listing in 2012, and allows free admission to world class art collections and exhibitions. Surrounding the building is the 350 acre Sculpture Park which contains many important works by notable artists, in addition to parkland and formal gardens, making it the ideal spot to enjoy art, nature and a picnic on a fine day. The Sainsbury Centre for Visual Arts is a must visit for anyone interested in the visual arts and their history and with the addition of the magnificent Sculpture Park for a picnic we can certainly recommend a visit.
Norwich Market
Norwich is home to one of the UK's oldest and largest markets and browsing the Norwich Market is another suggestion that we have for hen do ideas Norwich. Norwich Market was originally founded in the latter years of the 11 th century to supply Norman merchants during the Norman conquest of England and has operated on the same site for over 900 years since then and has been rebuilt, renovated and refurbished many times since then. Today Norwich Market offers almost 200 stalls, selling everything from flowers to food and crafts to services and is ideal for a browse with your besties to see what interesting items you can find.
Walk in the Country Park
While you are in Norwich it is worth taking the time to enjoy some of the wonderful local scenery and our next suggestion for hen do ideas in Norwich does just that, with a walk in the Whitlingham Country Park. This woodland and water park is located just a short distance southeast of the city centre and is an ideal location for a walk in the fresh air or a picnic. Whitlingham Country Park is built on the site of a disused quarry and offers water based activities such as kayaking, paddle boarding and sailing for water sports enthusiasts. Owned and managed by the Whitlingham Charitable Trust, the Whitlingham Country Park is perfect for enjoying the Broad and the local countryside and whilst there you can also explore the ruins of Trowse Newton Hall, which many centuries ago played host to Kings and Queens in its heyday, but now hides behind overgrown shrubs and surrounded by trees, waiting to be discovered. Entrance to Whitlingham Country Park is absolutely free and a visit is recommended for those Hens who are looking for a little peace and tranquillity away from the hustle of the city centre.
Take in the View
Our final suggestion for hen do ideas Norwich is to enjoy the view from Kett's Heights. Kett's Heights is the best spot in Norwich to enjoy spectacular panoramic views of the city and its surroundings. Kett's Heights is named after Robert Kett, who was a yeoman farmer from Norwich. In July 1549 a group of rioters in Wymondham were destroying the fences of rich farmers as a response to the enclosure of land. One of these farmers, Robert Kett, listened to the rioters grievances and decided to join their cause. Robert Kett and about 10,000 followers camped on Mousehold Heath, in a church overlooking Norwich, which is now known as Kett's Castle. Kett and his followers stormed and captured the city on 22 nd July 1549, however they were eventually defeated by the King's army, led by the Earl of Warwick on the 27 th August, and Robert Kett was tried for treason and executed by being hanged from the walls of Norwich. A hike to the top of Kett's Heights will reward you with amazing views over Norwich and there are plenty of walking trails for you to enjoy, as well as the remains of St Michael's Church where the rebels camped.
The Stag and Hen Experience has been creating the best bespoke hen weekends since 2009, so, if you're looking to plan a hen weekend package anywhere in the UK or abroad, get in touch on 01202 566100 or via this email address admin@staghenexp.co.uk and one of our expert hen do organisers will help you put together a fantastic package for you and your group.