Hen Do in Bournemouth
Fab things to know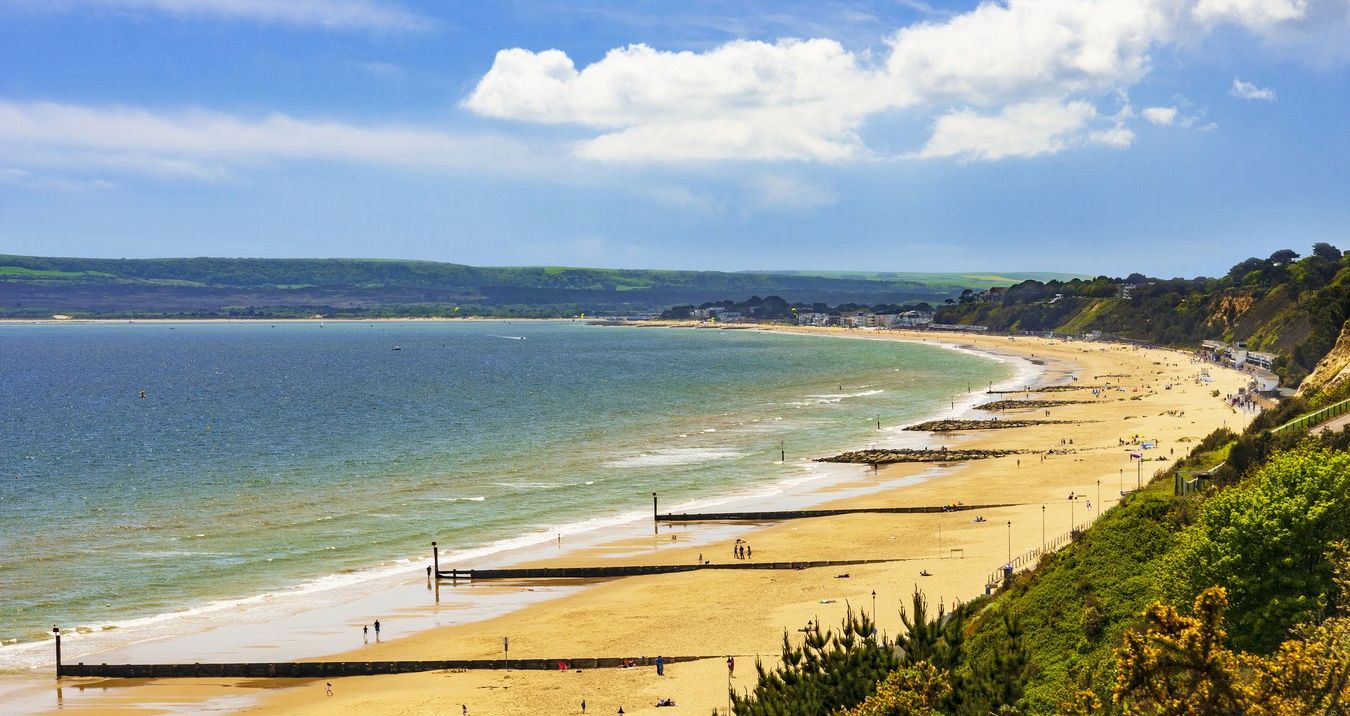 Bournemouth is undoubtedly the most popular stag and hen destination in the UK. With miles of sun soaked award winning beaches and higher than average temperatures, it's a paradise that have kept holiday makers flooding back year on year for decades.
For years, Bournemouth has been called 'gods waiting room' or that it's home to the 'blue rinse brigade' subtly pointing out that it has an aging population and its popularity that people choose to move here for retirement. In reality though, it is very different from this stereotype. Bournemouth is a thriving university town with more bars and clubs per square mile than Soho, London. Bournemouth has long been a party town and it caters for it very well. It's not a large town centre, in fact, it's very easy to walk from one side of the town to the other, which is great news for those that like wearing their killer heels on a night out.
Whilst exploring Bournemouth, I highly recommend going to the Bournemouth Pier area, which is packed with things to do. Eateries like Hot Rocks, Aruba or Harry Ramsdens offer a great variety of food so whether you want a classic fish and chip meal or something else the Pier area is well worth a visit if you want to grab a bite to eat. Aruba is a cracking place which serves food and drink all day and turns into a bar and nightclub in the evening. There's also the traditional carousel, and a Ferris wheel that offers unrivalled views across Bournemouth Beach and Bournemouth Gardens. If you're feeling adventurous you can also take on of the 28 climbing walls or the zipline that hurtles you from the end of the pier back to the beach.
In August there is the famous Bournemouth Air Festival, which draws over 1.3 million visitors from all over Europe offers a rare opportunity to witness some of the most celebrated aircraft through history, ranging from World War 2 dogfights between a Messerschmitt and the renowned spitfire to the daredevil flying of the world famous Red Arrows. Beer tents and stalls offering various merchandise line the promenade whilst overhead the breath-taking air displays takes place. Throughout the festival there is live music at dusk and to close each day there displays at dusk featuring pyrotechnics and lights that illuminate the horizon. If you are looking to come to Bournemouth during the air show expect it to be very busy and accommodation can be really hard to find, so plan early. It's a great festival for your hen weekend to attend, and best of all, it's free.
For those Bournemouth Hen dos that enjoy music and sport we also host the largest festival of it's kind, the Bournemouth 7's festival combines famous artists across several themed stages offering music spanning all genres and sports competitions featuring Rugby, Netball, Hockey and dodgeball to create the perfect vibe that rivals more established festivals. Taking place in the height of summer, The Bournemouth 7's festival is extremely popular with over 30,000 people attending so book very early to avoid disappointment on your hen weekend.
Bournemouth has had it's share of notable residents throughout the years, celebrated authors such as Lord of the Rings author JRR Tolkein and Enid Blyton and Robert Louis Stephenson all lived locally whilst Mary Shelley, the author of Frankensteins Monster is buried in St Peters Church, near the town centre, although she never lived in Bournemouth. Musicians are also well represented with Blurs alex James, Blues Duncan James, and Bloc Partys Matt Tong all having ties to the area. We've even spawned some Hollywood stars with Christian Bale and Stranger Things star Millie Bobby Brown having grown up here. On a more sinister note, Detective Abberline of Jack the Ripper fame is also from Bournemouth.
Bournemouth Gardens are another landmark which hosts several events throughout the year. In the summer it offers a beautiful landscape to sit and enjoy the sunshine with your fellow hens if you've had enough of the sand. It's perfectly managed gardens providing some amazing colour to an already gorgeous scene. The wintertime sees the gardens taking advantage of the run up to Christmas, with the German Christmas market offering crafts and gifts as we'll as the pop up bars offering traditional German Steins of beer. The Christmas lights throughout the gardens are both creative and festive and its well worth a stroll through if you are having a winter hen do in Bournemouth. A pop up ice rink offers up a classic wintertime activity for your hen weekend to take advantage of. Bournemouth really is a year round town.
There's so much going on in and around Bournemouth you'd be hard pressed to squeeze everything in. So if you fancy a hen do on the South Coast please, get in touch on 01202 566100 or via this email address sarah@staghenexp.co.uk